Jessa Duggar Just Wrote the Funniest Reply on Jana Duggar's Recent Instagram Post
Fans of the Duggar family still get to watch the stars of the show via TLC's Counting On, and viewers have definitely made their favorites known. Fans absolutely adore Jana Duggar, as she's remained true to herself and refuses to settle down for the wrong man even as she approaches 30. Jana still lives under Jim Bob and Michelle Duggar's roof and helps with her younger brothers and sisters, too. And while fans would love to see her leave her parents' home behind and start her life anew, she seems totally comfortable with her current living situation.
We haven't seen too much of Jessa Duggar on Instagram lately, but she proved she's still around, as she left a hilarious comment on Jana's recent post. Here's what Jessa happened.
Jessa Duggar hasn't been as active on social media lately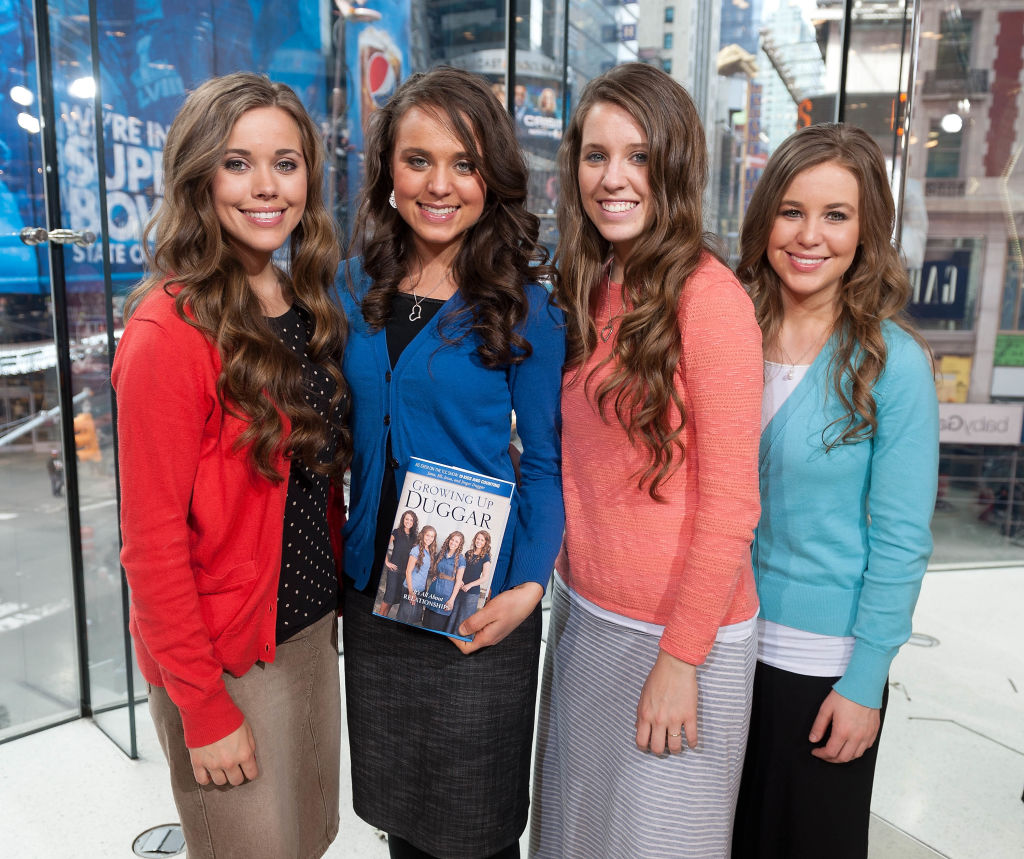 The older Duggar daughters are some of the most active Duggars on social media — and favorites like Jill and Jinger can often be found posting new content daily. Another active Instagram user over the years has been Jessa Duggar. Since marrying Ben Seewald, Jessa has taken to the 'gram to share the ins and outs of her life with her two sons and baby daughter. And that's exactly why fans grew concerned when she seemed to stop posting after the more recent birth of Ivy.
Fans questioned where Jessa's been so often that the Duggar Family Instagram even took it upon themselves to address the situation. On a post of Ben Seewald, they commented to a follower, "She is doing great! Busy taking care of her little ones!" And since then, Jessa has posted a few photos of her husband and her kids — but her 'gram is still absent of any new photos of herself aside from the occasional glimpse on her Instagram Story.
Jana Duggar posted about her recent travels to Austin, Texas, on Instagram
Jana may still live with Jim Bob and Michelle, but she seems to be getting more adventurous with her travels. Recently, we know that Jana visited Jinger in Los Angeles — and now, the older Duggar daughter is posting about all of her recent travels for a wedding to Austin, Texas.
"Austin, Texas! Here for a wedding this weekend—This is my first time exploring Austin! Enjoyed stopping for coffee, walking around downtown, and touring the State Capitol," Jana captioned this post of Austin's scenery and her with her friends at the wedding. And she also added two other photo sets of her travels. This one shows her at Common Grounds in Waco and another shows her drinking coffee at yet another shop with a friend of hers.
Jessa made a hilarious comment back
Jessa's most recent post is of her daughter, Ivy, and aside from that, we haven't seen too many of her online responses to others. But she recently took to Jana's Instagram post of Jana drinking coffee with a close friend to crack a joke. Jana captioned her post, "Coffee and Friends! #coffee #icedoatmilklatte." And Jessa commented on one of Jana's hashtags. "I misread that hashtag as 'iced goat milk latte'. I was like 'Wow, really branching out there sis,'" the younger sister joked.
Fans noticed the funny response, of course. As one fan commented on the interaction,"@jessaseewald and there was me thinking only I misread stuff like that! I was sitting here thinking 'I wander what a goat milk latte would taste like' oops." And Jana even took the time to reply back with a crying-laughing emoji.
It's not every day we see Jessa interacting on her siblings' posts, so we're glad we picked up on this one. Hopefully, we'll see even more of their banter as they continue to post online!
Check out Showbiz Cheat Sheet on Facebook!