Jessa Duggar of 'Counting On' Calls Jinger Duggar Her BFF in Instagram Post
Jinger Duggar celebrated her birthday on Dec. 21. The Counting On star turned 26 years old on Saturday, and her husband Jeremy Vuolo and her parents Jim Bob and Michelle Duggar both wished her a happy day on Instagram. But one member of her family shared an extra-special post about her relationship with Jinger. 
Jessa Duggar calls Jinger Duggar her BFF 
Jinger's older sister Jessa Duggar took the time to share a special birthday wish with her younger sibling, who she called her BFF.
"@jingervuolo you're a beautiful wife and mother, sister and daughter, companion and friend. Those who are blessed to know you, can't imagine life without you," Jessa wrote. 
Jessa went on to says Jinger was engaging, kind, and took a "genuine interest" in other people. 
"When approaching a familiar face, you're the first to speak up and greet the other person by name, following up with meaningful questions about what they're up to and what's going on in their world," Jessa shared. 
"You're a godly example of a woman who loves the Lord with her whole heart, and people know this by the way you spread His love to the world around you. I look up to you, and I love you so much!" she concluded. 
Jessa and Jinger have a close relationship 
Jessa, 27, and Jinger have long had a close relationship. The two siblings are just over a year apart in age. As kids, they were best friends, and they've apparently remained so as adults.
In a 2017 Instagram post where she wished Jessa happy birthday, Jinger described herself and her sister as a team, even when they were little.
"Whether we were teaming up as little kids to color the kitchen cabinets with Sharpies or teaming up to help others as we got more mature—you have always been a faithful companion!" she wrote. 
"You have been such an incredible friend to me in the toughest days and in the best of days," she went on to say. Jinger then called Jesser her "shopping buddy, fashion consultant, travel companion, hair stylist," before also describing Jessa as her BFF.
Jessa introduced Jinger to her husband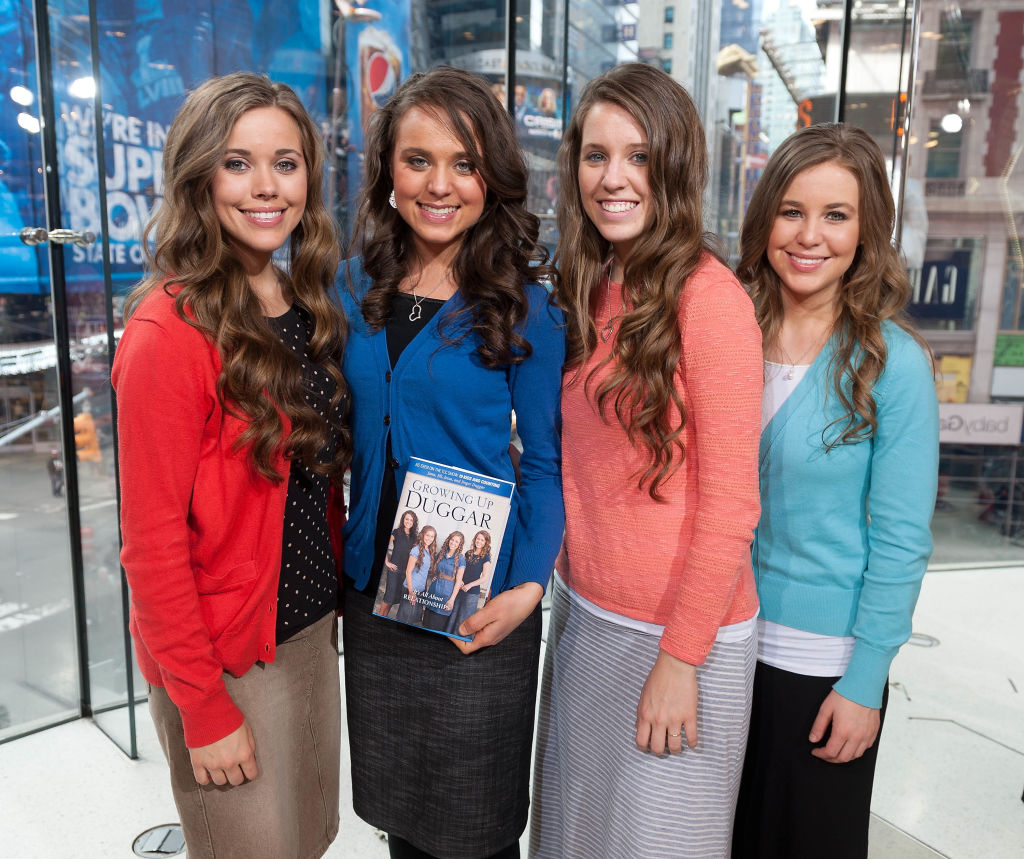 Jinger and Jessa are so close that Jessa even introduced her younger sister to her husband. Jessa and Ben had gotten to know Jeremy through a mutual friend. And like any good big sister looking out her sibling, Jessa immediately thought that the former pro soccer player would be a good match for Jinger. 
Jessa noticed Jeremy's sense of style, and that made her think that he might get along with her fashion-conscious sister, as she explained during an episode of Counting On. Her matchmaking skills were spot on, and love soon blossomed between Jinger and Jeremy. But Jessa admitted it was tough accepting that Jinger's new relationship would mean her moving away from the family, first to Laredo, Texas, and then to Los Angeles. 
"I am really not looking forward to the day when Jinger moves away," Jessa said in a 2017 episode of Counting On. "But I mean, I know what it's like — you don't want to put it off any longer than necessary, so we're happy for her, sort of."
While there's now more distance than ever before between Jinger and Jessa, it seems that their relationship is as strong as ever.