Jesse Hughes Apologizes After Slamming the March for Our Lives Protest
Eagles of Death Metal frontman Jesse Hughes is the latest celebrity to spark controversy after criticizing the survivors of the Stoneman Douglas High School shooting.
The singer put up an Instagram post recently that resulted in such a backlash that he quickly took it down. Now, he has issued an apology, which has not gone over particularly well. 
Here's a look at what Hughes said that was so controversial.
Jesse Hughes, who survived a shooting himself, did not approve of March for Our Lives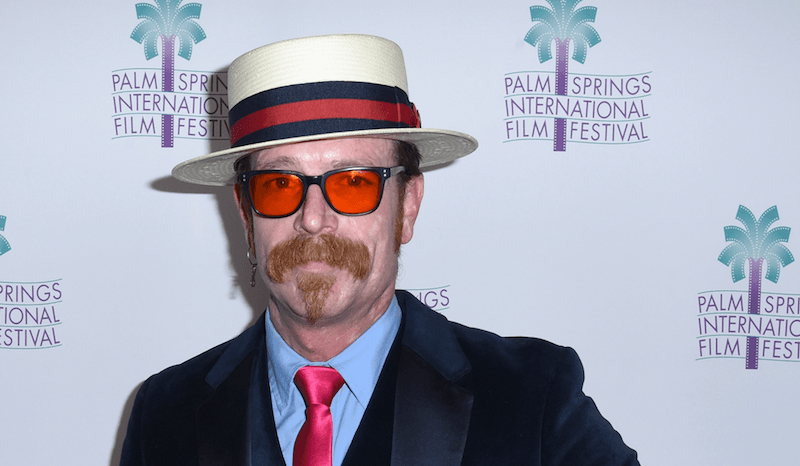 Jesse Hughes, unfortunately, knows about mass shootings firsthand, as he's the frontman of Eagles of Death Metal.
That's the band that was performing at the Bataclan theatre in Paris in 2015 when terrorists killed 89 people, including the merchandise manager for the group. Still, Hughes is a supporter of the second amendment, and he believes that more, not fewer, people having guns will help combat mass shootings.
In March 2017, survivors of the Stoneman Douglas High School shooting in Parkland, Florida organized the March for Our Lives protest calling for stricter gun control. Hughes, a fellow shooting survivor, did not approve of the movement. 
But while it's perfectly fine to have disagreements about gun control, Hughes took his criticism to a shocking degree.
Next: What Hughes posted on Instagram that was so controversial. 
He called the Parkland kids 'disgusting vile abusers of the dead'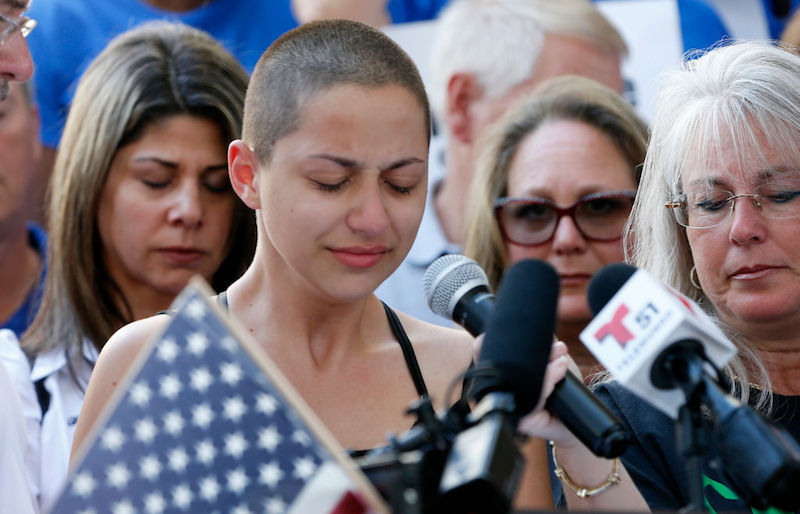 In an Instagram rant, Hughes slammed the Parkland kids who were leading the March for Our Lives. He said that they were exploiting the tragedy for Facebook likes, calling what they're doing "pathetic and disgusting."
Hughes also suggested that the kids are just using this movement as an excuse to not to go class; he said that they're taking "multiple days off of school playing hooky at the expense of 16 of your classmates blood."
He concluded his post by calling the Parkland kids "disgusting vile abusers of the dead," saying that he hopes they live as long as possible "so they can have the maximum amount of time to endure their shame….and be Cursed…"
Next: The reaction to Hughes' comments. 
These comments were highly controversial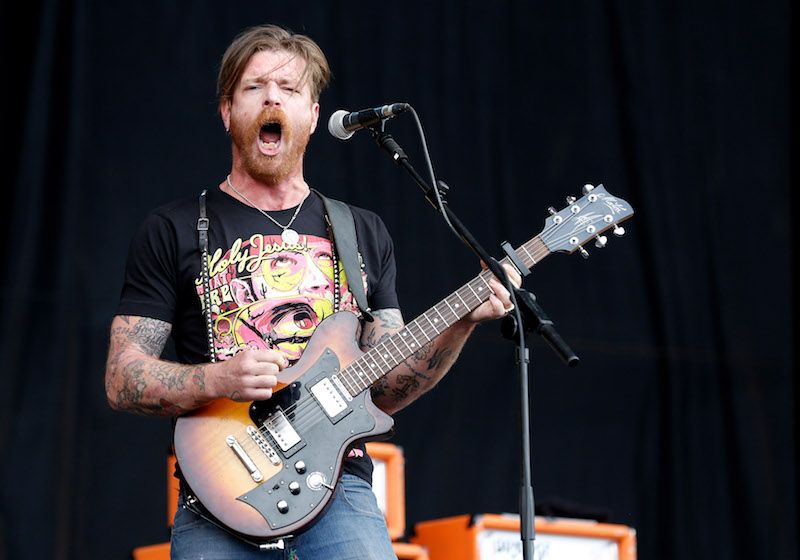 These comments about the March for Our Lives organizers naturally proved to be highly controversial. One of the many people who criticized Hughes was musician Mark Lanegan, a friend of his. In a since-deleted tweet, Lanegan said, "When I think of the goods times we've had in the past, it f****s my heart to see how far off the rails you've gone. Come back bro."
On Twitter, others said that they would no longer be supporting Hughes' work after hearing what he had to say. 
Next: Hughes also made this controversial social media post. 
He also posted a fake image of Emma Gonzalez ripping up the constitution
Hughes' Instagram post was not his only one smearing the shooting survivors. He also posted a fake image of Emma Gonzalez, one of the shooting survivors and organizers of the March for Our Lives protest, ripping up the Constitution. This was a photoshop of a real picture of Gonzalez ripping up a target poster.
In addition to deleting his original rant, Hughes has since deleted this Gonzalez post.
Next: This was not Hughes' first time sparking controversy for comments about shootings.
He has previously made controversial statements that he apologized for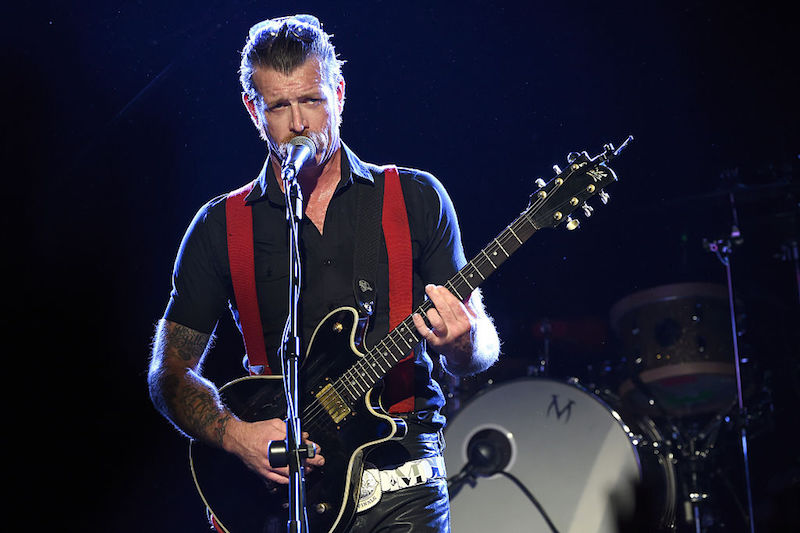 This is not the first time that Hughes' comments have sparked controversy. Some of what he said in the aftermath of the Paris shooting in 2015 also raised ire.
For example, he once suggested in an interview that the Paris shooting may have been an inside job and that the staff at the Bataclan might have been involved. He subsequently issued an apology.
Additionally, Hughes said in an interview with Gavin McInnes in 2016 political correctness can be blamed for so many people dying in the shooting.
Next: How Hughes is apologizing for his recent comments.
He is now apologizing for the recent Instagram post
Hughes is now apologizing for his remarks. In an Instagram video, he suggested that what he said was taken the wrong way, explaining that he "did not mean to do what it seems like I was doing."
He went on to say, "What I had intended to be a statement about the hijacking by any side of the aisle of the beautiful agenda of a movement of our nation's youth came off seeming like a mean-spirited and personal attack and slight of the youth themselves and even a personal attack of its leadership."
Hughes also said that he was not intending to "impugn the youth of America and this beautiful thing they've accomplished." 
Next: What the reaction to Hughes' apology has been.
Many feel that this apology is not genuine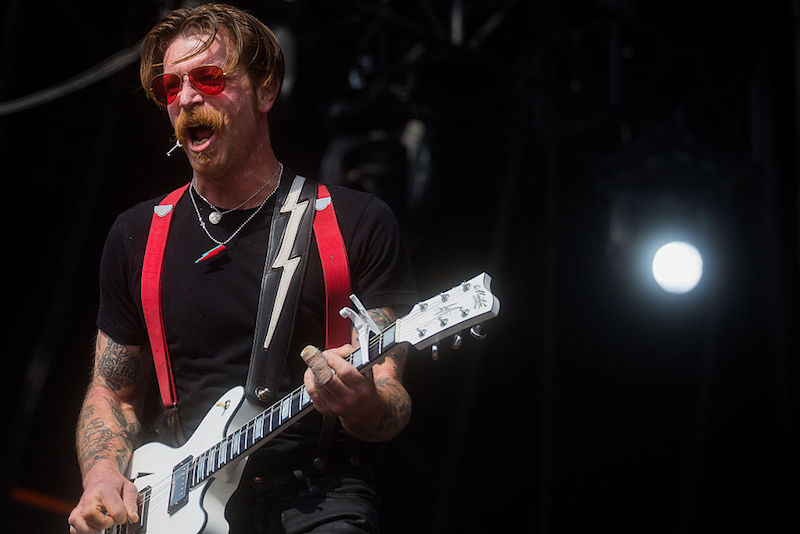 Online, many people found this apology to be disingenuous. After all, Hughes' original comments were not something he said off the cuff. Also, he is now suggesting that it only "seemed like" he was attacking the school shooting survivors, when that's pretty objectively what he was doing and not just what it seemed like.
Hughes' apology seemed to be less about what he said and more about how people reacted; he blamed everyone else for taking him the wrong way when what he originally said was clear. It seems apparent, especially based on Hughes past statements, that what he originally wrote on Instagram is what he really thinks.
So although Hughes found some supporters in the comments of his Instagram video, not everyone is ready to forgive him.
Check out The Cheat Sheet on Facebook!