Jessica Alba Jokes Her Three Kids 'Exploded' Her Body but She's 'Cool With It'
Jessica Alba is more confident in her skin now more than ever before. 
The 38-year-old shares three children — Honor Warren, 11, Haven Warren, 7, and Hayes Warren, 1 — with her husband, Cash Warren, 40. Celebrating their 25th anniversary, InStyle interviewed Alba among other celebrities who have graced the cover of the magazine (Alba first appeared on the cover in June 2007 at 26 years old and most recently graced the cover in July 2018, according to People) over the years including Demi Moore, Kerry Washington, Reese Witherspoon among others.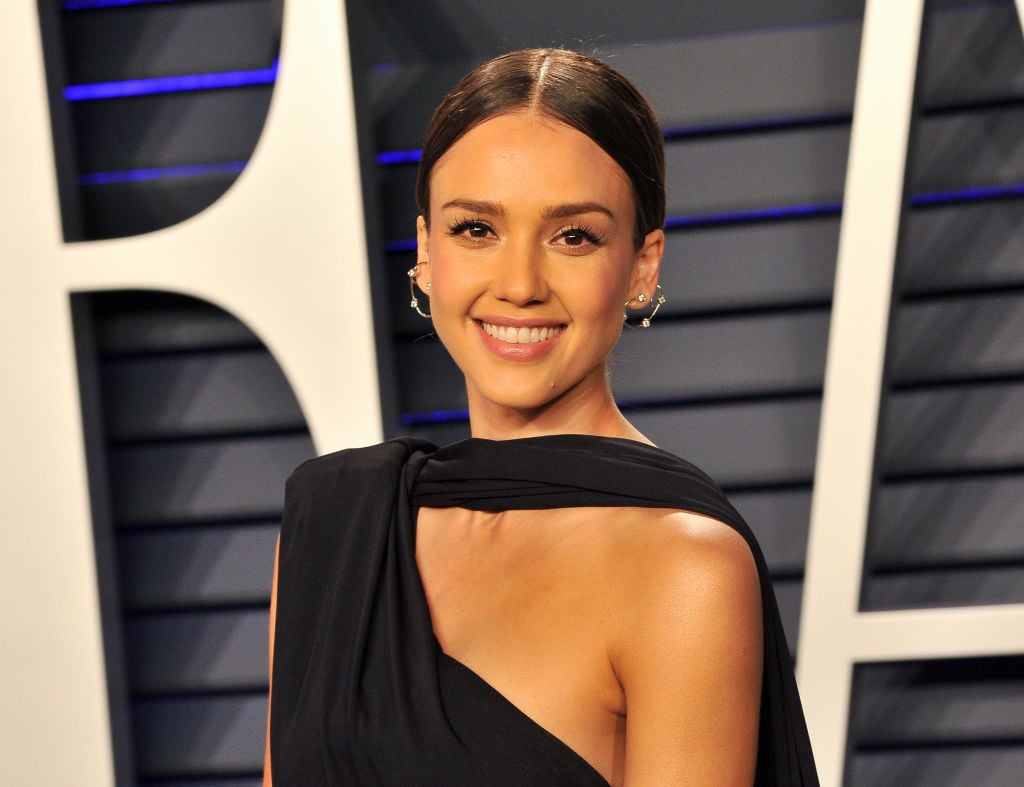 Alba spoke candidly about her family and her how her feelings about her body have changed during an interview with the publication for their September 2019 issue.
Alba on her body: 'I give zero f***s'
The founder and CEO of The Honest Company reminisced on her first cover and explained how much more comfortable she is with herself and her own body now in her late thirties. 
"Looking back, when I shot my first InStyle cover, I was insecure," Alba said. "I felt like I needed to be someone I wasn't in order to be accepted. I allowed other people's ideas of who they thought I should be to define me."
Today, Alba's outlook couldn't be more different than the one she had when she first appeared on the cover of InStyle all those years ago.
"Who am I now? I give zero f***s. I have three children. They've exploded my body, and I'm cool with it," she added with a laugh. "And I know I'm smart. I don't care what everybody else thinks. I'm good, girl. I'm good."
Jessica Alba didn't feel confident in her body until her 'early 30s'
Alba discussed how her mindset changed from 26 to 38. She noted the change for her really began in her early 30s when she started to accept herself. 
"For the first time in my life I was really embracing my womanhood," Alba said. "I was in my early 30s, and it had taken up until then for me to feel confident in my body," she added. 
Coming from an actress who was known for her rock-hard abs in movies such as Honey (2003) and Into the Blue (2005), it's almost hard to believe she didn't feel confident in her own skin. But it just goes to show, even celebrities feel insecure about their bodies. 
Not only did Alba become confident in herself but she did one more thing: "I also stopped allowing myself to be objectified in the press through a male's perspective. Screw that, man."
How Alba changed when she became a mother
The mother of three reflected on how she changed when she became a mother with a heartfelt Instagram post featuring family photos and videos. 
"This is my [sic] world," Alba wrote.  "My heart burst open the moment I became a mom almost 11 years ago. I became a soft, vulnerable, open women -fully comfortable in myself knowing that I'm far from perfect but I always try to do my best -my kiddos are my #1." 
She continued, "There has been no greater gift in my life than being their mama. It's messy, chaotic, hilarious, cozy, warm, joyful, hectic, frustrating, rewarding, and everything in between." 
Alba wrapped up the post with an encouraging message to her fellow mothers: "To all the mamas out there doing the d**n thing- I See you 👊🏽✨🙏🏽 I Love you and we are in this together! 💗."
Alba has taken a step back from acting and now runs her billion-dollar business.