Is Jessica Biel an Anti-Vaxx Activist and What is Her 2019 Net Worth?
Jessica Biel first appeared on television screens as the preacher's daughter, Mary Camden, on 7th Heaven. She is now one of Hollywood's most elite actresses and married to Justin Timberlake with a four-year-old son. Does Jessica Biel believe in not vaccinating her child, and what is her 2019 net worth?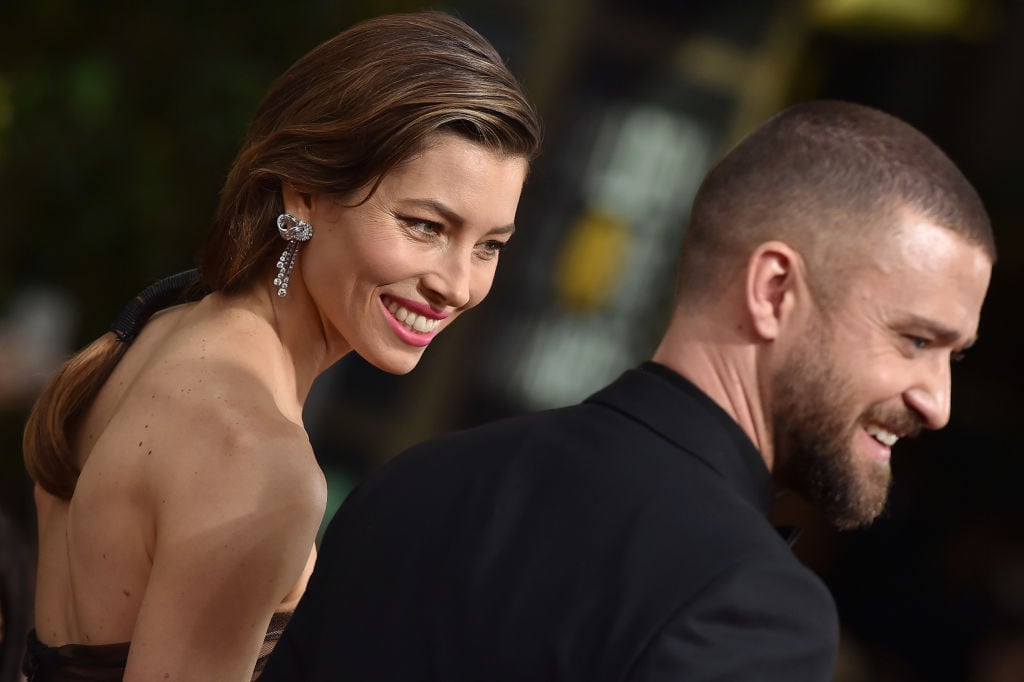 How did Jessica Biel become famous?

Jessica Clair Biel, born March 3, 1982, in Ely, Minnesota frequently moved with her family as a child before they settled down in Boulder, Colorado. She played soccer and trained as a level six gymnast. Biel went to Tufts University for two years before she began starring in movies.

Biel originally trained to be a vocalist and starred in numerous musical productions including The Sound of Music and Beauty and the Beast at the age of nine. At age 11, she acquired a professional talent manager and agent and began modeling for print and commercial ads. When Biel was 14-years-old, she landed the role of Mary Camden in drama television series, 7th Heaven, where she initially rose to fame.

Her first significant movie role was in the 2003 slasher film, The Texas Chainsaw Massacre and she went on to star in several movies. Biel also appeared in a few independent films and then executively produced and starred in USA Network's murder mystery series, The Sinner. Biel has received 19 nominations, winning 6 of them including the 2015 GLSEN Inspiration Award.

In 2007, Biel and singer Justin Timberlake began dating. Timberlake proposed in 2011, and they married a year later in Italy. The couple has one son born in April 2015, Silas Randall.

What is Jessica Biel's net worth?

From several movies, television shows, and brand endorsements, Jessica Biel's net worth is an estimated $18 million in 2019.

What are Jessica Biel's views on vaccines?

Environmental activist Robert F. Kennedy Jr. and Biel appeared at the California State Assembly together on June 12, 2019. His work focuses on allegations that vaccinations are unsafe for children and could potentially injure those that are "medically fragile."
Kennedy Jr. and Biel posed with other several activists and legislators uploaded to Instagram. In one of the captions for the pictures, Kennedy Jr. called Biel "courageous."

The unlikely pair came together to lobby against SB 276. The existing law requires parents to submit a written statement provided by a licensed physician to exempt their child from vaccination. SB 276 would also require a form signed by an official from the State Department of Public Health.
Kennedy Jr., Biel, and other anti-vaxx advocates all oppose the bill because they claim it would reduce the medical exemptions by up to 40%. However, vaccination advocates say SB 276 will have a minimal effect on those that have valid reasons for vaccine exemptions.

In 2015, several publications reported Biel and Timberlake would not vaccinate their child because she felt the "vaccinations could cause complications." However, Biel has never publicly said anything about the hot topic.
Kennedy Jr. did confirm that Biel is "a very effective advocate," and they both believe the SB 276 is forcing children to get vaccinated. Biel has received social media backlash for her beliefs, and she publicly responded in an Instagram post. Biel explained she not against vaccinations and supports everyone's personal decision.
Watch Jessica Biel's new show, Limetown, October 16 exclusively on Facebook Watch!