Will Jessica Biel and Justin Timberlake Divorce After He Got Caught Holding Hands With Another Woman?
Justin Timberlake made headlines during the week of Nov. 17 after he was seen holding hands with someone other than his wife, Jessica Biel. He was spotted looking intimate with his Palmer co-star, Alisha Wainwright, at a bar in New Orleans. Eyewitnesses said the pair was reportedly flirting and making physical contact.
The moment left fans outraged and concerned for Biel. Though she has not spoken out publicly, insiders claim that she is allegedly upset and "uncomfortable" by this. Could divorce be on the horizon?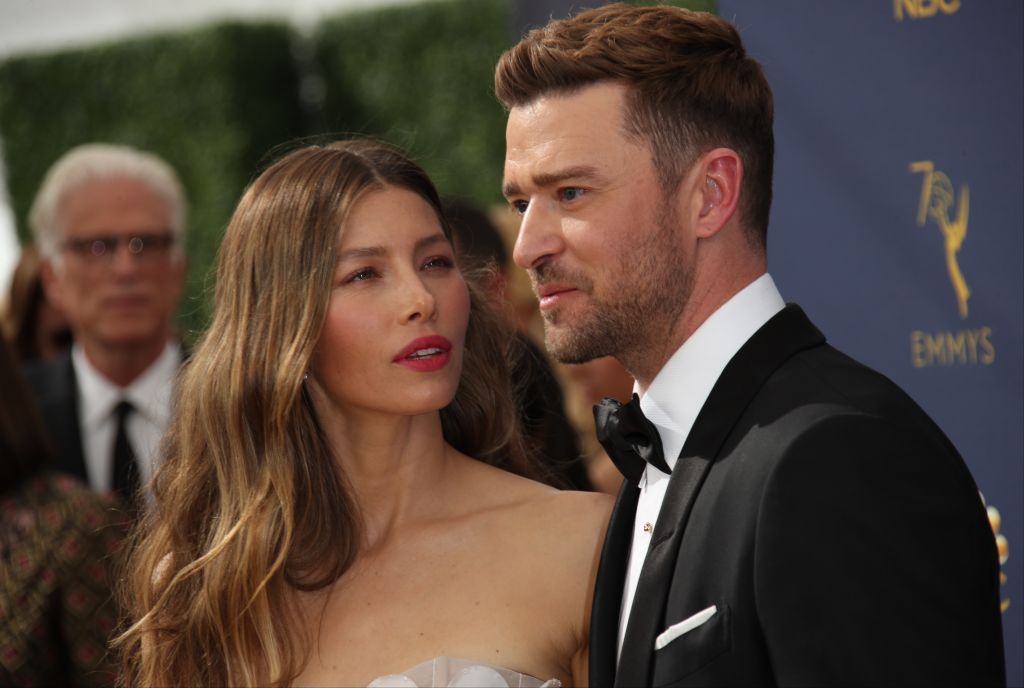 More on Justin Timberlake and Alisha Wainwright's night out
On Nov. 23, The Sun reported that Timberlake and Wainwright had taken a break from filming and visited a New Orleans bar. There, the paparazzi saw Wainwright allegedly touching and stroking his knee. They also reportedly held hands.
Timberlake did not have on his wedding ring. However, The Sun reported that he'd worn it earlier in the week.
"They were smiling and laughing," a source told The Sun. "At one stage he grabbed her hand and rested it on his knee. She then gently started stroking his leg. Then he clutched her hand with both of his and was playing with her hands."
You can see photos and a video of them here.
A source later said the moment was "innocent"
A source told People that their encounter was "innocent," adding, "It's a balcony with a group of people and it was definitely nothing happening. He's down there shooting [his film] Palmer, they're starring in the movie together and they're cool and everybody was just hanging out."
A source added to E! News that "there is absolutely nothing going on between them."
Wainwright's representative echoed their sentiments, saying in a statement, "The video may look a way, but literally it was nothing. It was some friends, members of the team, crew and people like that. They all know each other and were hanging. Like come on, they're on an open balcony in New Orleans and he's famous. It was nothing."
Jessica Biel is allegedly not happy
A source told E! News on Nov. 25 that regardless of the attempts to downplay the moment, Biel feels that it was "inappropriate."
"They are downplaying everything and trying to laugh it off as nothing. But it was definitely inappropriate and something that would make any wife uncomfortable," the insider explained. "He had too much to drink and got carried away."
But at the same time, the source made it clear that the couple, who married in 2012 following a five-year relationship, is "going to move on from this."
"Their marriage will survive. He feels guilty and will make it up to her," the source shared. "She is very good to him and he knows how lucky he is. He says it was not a big deal, they were all hanging out together and that's the end of the story."
It's not the first time the couple has had relationship issues. They split for four months back in 2011. Eventually, they reconciled, got engaged, married, and had a son, Silas.
Clearly, they're in it for the long haul. So, it's only a matter of time before they heal from this.