Jessica Chastain's Scariest 'It: Chapter Two' Moment Isn't Even In the Movie
It: Chapter Two is full of terrifying Stephen King ideas brought to life on film, and a few new inventions of the filmmakers too. Fans of the book are waiting to see Jessica Chastain re-enact Beverly's blood bath scene, and she does. However, Chastain revealed her biggest fright from It: Chapter Two came when the cameras weren't even rolling.
Chastain was part of the It: Chapter Two press conference this week and spoke about her work on the film. We'll have more with the cast and filmmakers of It: Chapter Two here on Showbiz Cheat Sheet. It: Chapter Two is in theaters Friday, Sept. 6.
How Pennywise scared Jessica Chastain in real life
In It: Chapter Two, adult Beverly (Chastain) comes face to face with Pennywise (Bill Skarsgard), the monster from her childhood. Chastain admitted that Skarsgard scared her in real life, before they even got to set.
"He got me at the read-through," Chastain said. "I didn't really know him that well. And we all showed up and were meeting each other for the first time, and it's like we're in a bowl with like 50 people and all the Warner Bros. executives."
Skarsgard picked his moment and that's why he has impeccable instincts as Pennywise.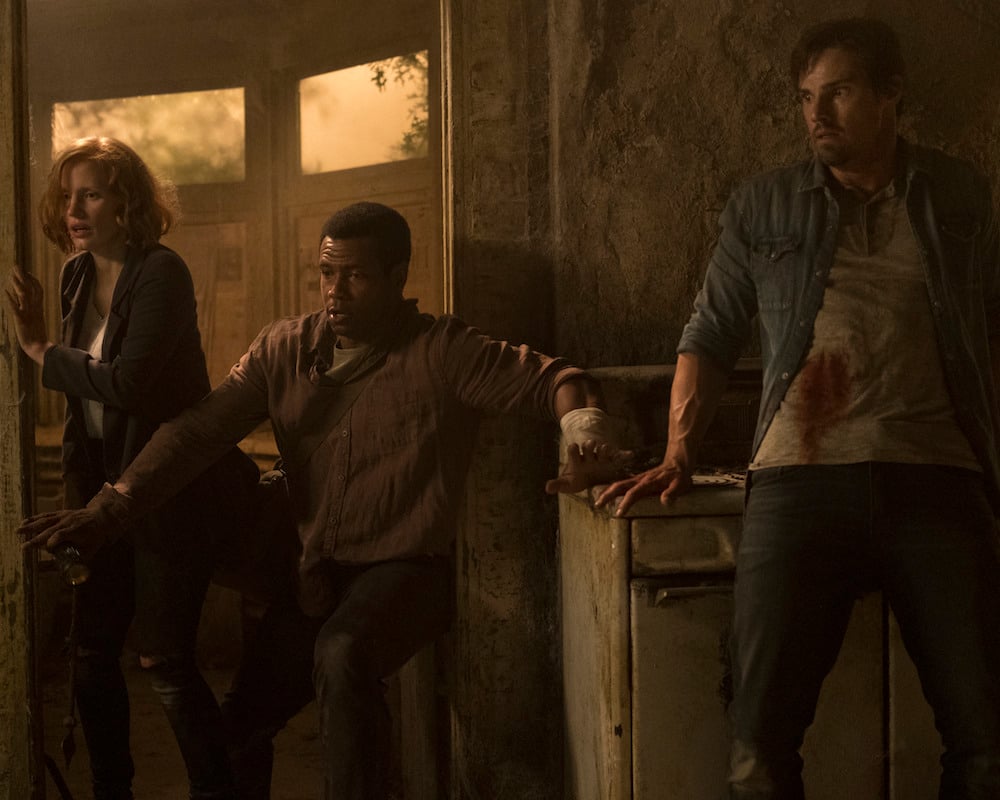 "So we were all playing it kind of cool, and he was sitting on my right," Chastain continued. "He started his scene, and I guess I'm a jumpy person. I the middle of a scene, he got in my face and went, 'Boo!' And I yelped. I screamed because I wasn't expecting it to happen. And Bill said that all the Warner executives were like, Still got it.'"
Other moments in 'It: Chapter Two' were too funny for Jessica Chastain
When you have Bill Hader improvising in a scene, watch out. When all the other adult costars joined in, Jessica Chastain could not even pretend to act scared.
"There were actually two little moments in this, I had a lot of trouble keeping a straight face," Chastain said. "There's also a lot of improvisation on this film, so you can be prepared to a point and then someone says something ridiculous, and it's like, inhuman to keep it together because it's a joke. And I'm not a monster."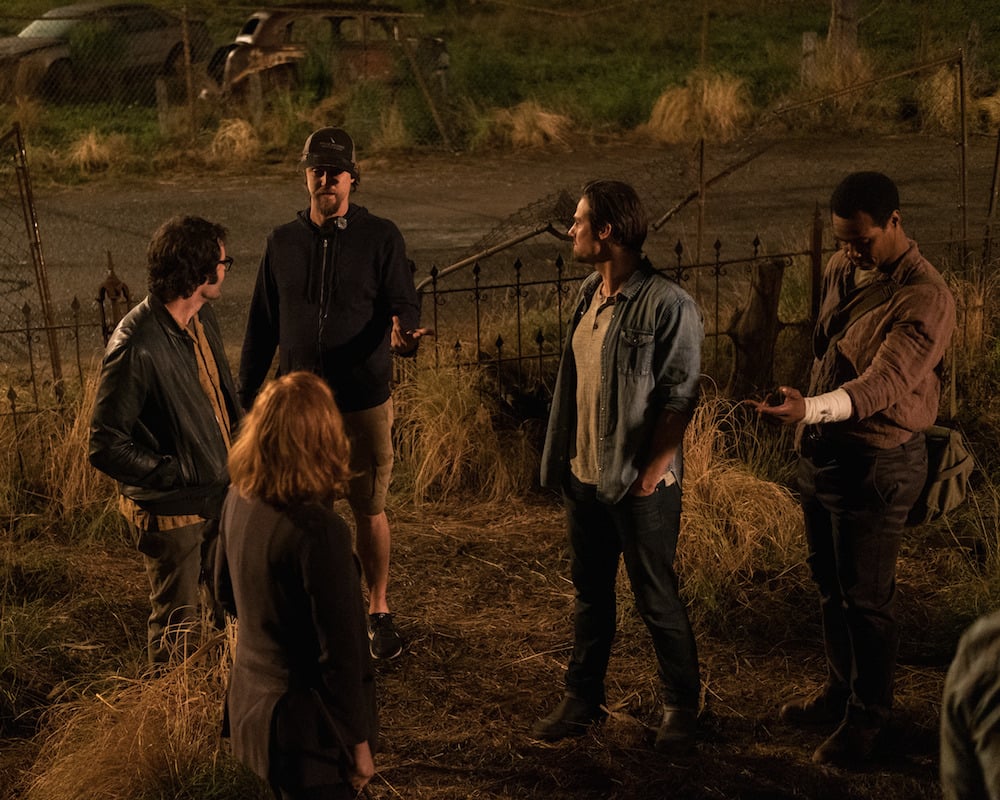 Despite Chastain's best efforts, those moments did not make the final cut.
"So there were many times that [director] Andy [Muschietti] would be trying to edit a scene, and my character was hiding my face behind someone because I was laughing."
Jessica Chastain reveals the scariest part of the blood bath scene in "It: Chapter Two"
When Beverly gets drowned in blood, Chastain did that for real. What scared her the most was not being able to see, or be seen, in dark liquid.
"We'd done a rehearsal with water, but water was a lot thinner than whatever the liquid that they use," Chastain said. "There's visibility with water, so it's kind of the fear of, well, when it fills up and I go under, no one can see me. It was kind of deep. So you kind of have those little fears."
Getting soaked for multiple takes wasn't scary so much as cold and annoying.
"That was probably the most miserable part, is before every take, they had a kiddie pool filled with it," Chastain said. "They had to pour it on me."