'Jessica Jones': Did Luke Cage Appear in Season 3?
If you've already binge-watched the third and last season of Jessica Jones, you know that Jessica does reunite with her paramour from season 1: Luke Cage. However, they don't end up quite the way you might expect, especially if you're a fan of the comics.
We'll do our best to keep this spoiler-free, but since the answer to our headline question is itself a spoiler, we suggest proceeding with caution.
You may recall that while all the Marvel/Netflix series got canceled, including Luke Cage. Jessica Jones was the one that had a third season in the can already when the ax fell. So this was the last chance for Luke and Jessica to get together, and the show took it.
How Jessica Jones and Luke Cage reunite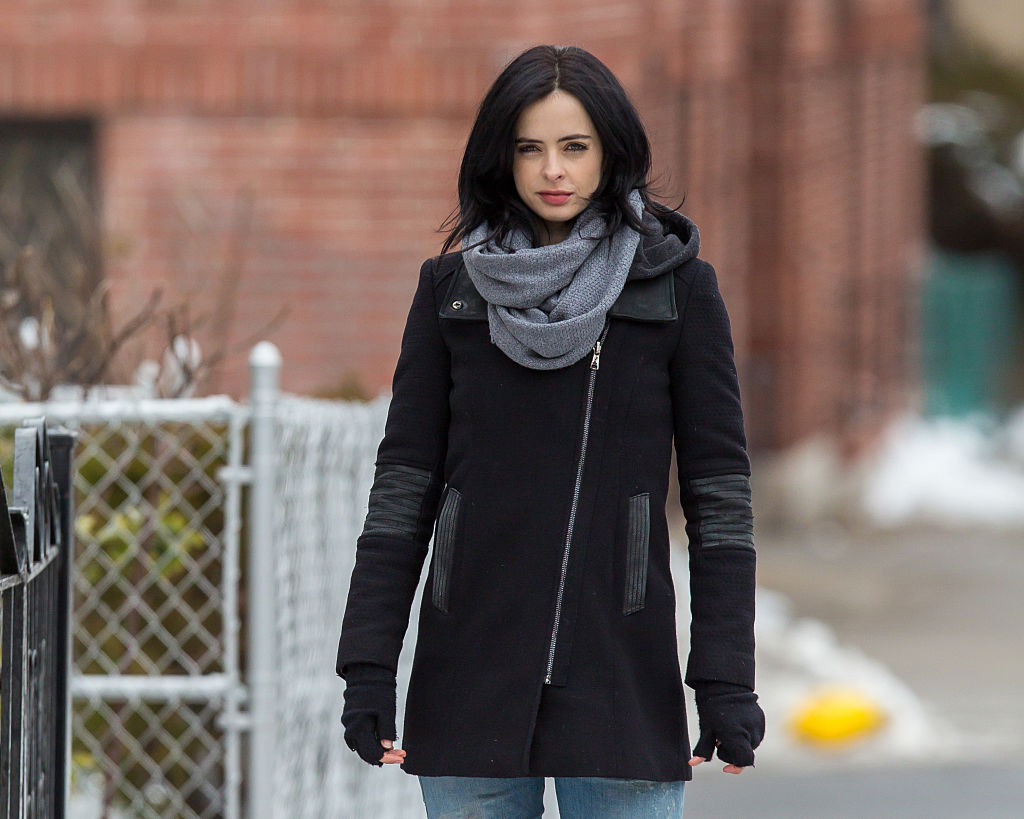 You may recall that Jessica and Luke hooked up early on in season 1 and were kind of kindred spirits, as both are blessed and cursed with powers: her with super strength and him with invincibility. Their relationship got hot and heavy to the point that furniture got damaged, but as they say in relationships these days: "It's complicated." Luke went off to his own series and Jessica went off to solve other cases.
As Bustle explains: "When we last saw Luke in his own series, he ended up becoming someone he didn't plan on becoming. When he meets Jessica again, he talks to her about Trish, who now has powers of her own. That, among other things, has seriously strained the women's friendship."
Luke compares Jessica's adopted sister Trish to his half-brother Willis "Diamondback" Stryker. Luke very much wanted to save Willis, but he had to send him away to an underwater prison called the Raft. And there is much concern that Trish is headed for the same fate.
What happened between Jessica Jones and Luke Cage in the comics?
Luke and Jessica got together in the comics too but to a much greater extent. Not only does she marry Luke Cage, but the two of them also join the New Avengers. The initial version of this group includes Luke Cage, Captain America, Iron Man, Spider-Man, and "Spider-Woman" (Veranke). Cage was the team leader. Jessica joined a later version of the team, which featured Victoria Hand, Iron Fist, Mockingbird, Ms. Marvel, Spider-Man, The Thing, and Wolverine.
With the Marvel/Netflix series all either finished or about to be, there was no time to develop a marriage, much less a teaming up of superheroes as large as the one in the New Avengers. Yes, there was the one-season-and-done Defenders, but we very much doubt these characters will eventually continue in the Marvel Cinematic Universe, even though the TV heroes did exist in the same world. The overseer of that world, Kevin Feige, has other fish to fry, including the upcoming Spider-Man: Far From Home and the Black Widow solo film, which appears to have begun shooting.
'Jessica Jones' leaves a notable legacy
While Luke Cage, Daredevil and Iron Fist all had their fans, Jessica Jones was the trailblazer because it operated in a more realistic setting than we typically see in the Marvel theatrical films, trafficking heavily in film noir tropes.
It was like nothing Marvel, or anyone else, had ever put on TV, to the point that a woman was fronting a Marvel property long before Captain Marvel came along. The show deserves even more credit for being produced and directed largely by women.
Krysten Ritter herself made her directorial debut with the second episode of the third season. Ritter told The Atlantic: "It doesn't surprise me that Jessica is the last one standing — just like she would be after a long night."