'Jessica Jones': Does Krysten Ritter Have Any Kids?
Krysten Ritter does not have any children — at least not yet. That is about to change, however, and we don't just mean the kind of child that gives you a baby bump.
Yes, Ritter is indeed expecting her first child. That said, Ritter is also having another metaphorical kind of child. The third and final season of Jessica Jones just premiered on Netflix and Ritter's "child" for the season is episode 2, which marks her directorial debut.
Krysten Ritter is having a baby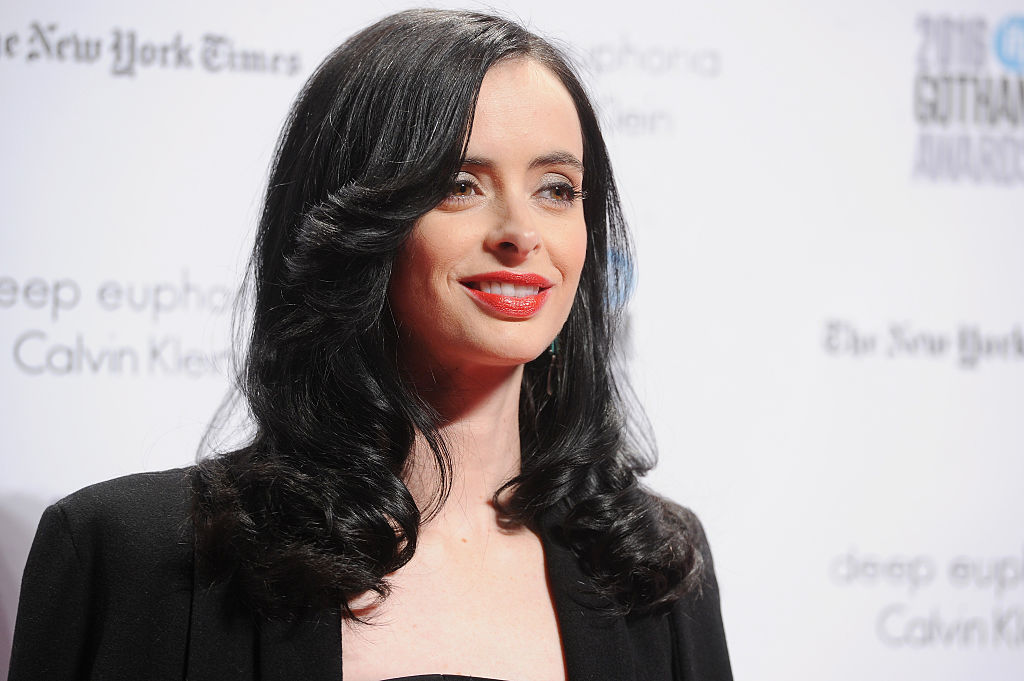 Before the Oscars earlier this year, Ritter had been laying relatively low after finishing the promotion of the second season of Jessica Jones. She wasn't nominated for any Oscars, but many non-nominated performers still attend the show and/or head to the parties to mingle with and congratulate their friends and colleagues.
So when Ritter showed up on the red carpet, she astonished everyone, and not only by attending the show. By February, her baby bump was already quite evident the first time the public saw it. Her Instagram post summed it all up in one word:Surprise!!!
How did fans and friends react to Krysten Ritter's pregnancy?
Ritter is fairly private and hasn't talked much about her personal life, even to the point that she hasn't revealed the baby's due date. The father is Adam Granduciel, who is the frontman for The War on Drugs.
However, she has posted several pictures of her pregnant self on social media. She also noted that her baby shower was music-themed, given that she and her husband are both musicians.
She opened up about her pregnancy in an interview with Hitfix this month. Asked if she was pregnant during the shooting of the third season, she replied:
I was in my first trimester while shooting Jessica Jones, which was interesting. It was a secret, and the funny thing is that when I finally told people, at like, when I was much further along, nobody seemed that surprised from the show? So when I asked one of the [production assistants], one of my girlfriends, who runs our first team, I was like, "Oh, that probably explains why I all of a sudden started ordering pancakes all the time?"
Krysten Ritter goes behind the camera
Although this is Ritter's first time sporting a real baby bump, she has played a pregnant character before, in the movie Life Happens, for which she co-wrote the screenplay. In the movie, she and Kate Bosworth play roommates who both bring guys home for the night. Ritter discovers she has only one condom but Bosworth calls dibs on it, and Ritter ends up having a baby, finding it makes life complicated in ways beyond the obvious
One of the major developments of season two of Jessica Jones was that the friendship between Jessica and Trish (Rachael Taylor) ruptures after Jessica's mother is murdered and Trish gets superpowers. In the new season, Trish is gung-ho about using her newfound abilities, but Jessica is torn, knowing how much trouble her own abilities have brought her.
The episode that Ritter directed is told from Trish's point of view. Ritter told Hitfix:
[I departed from] the usual format to create a new style for Trish, which was really exciting for me, and getting to originate her story. It's almost like doing a bottle episode or a movie within our show, so I had the best time doing that. No one cares about how this show looks and feels more than I do. And I was so excited that I got the opportunity to originate her character and do her origin story because I was gonna make sure that she was gonna look as cool as possible.