Jessica Simpson Did These 5 Things Every Day to Lose 100 Pounds
Jessica Simpson knew it was time for a change after she gave birth to her daughter Birdie Mae in March. The mom of three's weight had climbed to 240 pounds, and she was ready "to feel like myself again," as she wrote on Instagram. So she called up her longtime personal trainer Harley Pasternak and got to work. 
Six months later, Simpson had shed 100 pounds. When she shared photos of her dramatic transformation on Instagram, the compliments rolled in, as did the questions. People wanted to know her weight loss secret. In an interview with People, Pasternak explained that there were five daily to-dos that helped Simpson get healthy.
The five things Jessica Simpson did every day to lose weight   
Pasternak worked with Simpson on both an exercise routine and dietary changes. But those weren't the only components of the plan, which focused on embracing a healthy lifestyle.
Every day, the singer had five tasks, he explained: Getting her steps, unplugging from technology for at least one hour, getting enough sleep, eating healthy, and exercising. The goal wasn't to lose a specific amount of weight, but to develop healthy habits. 
"I never work with scales," Pasternak said. "My work with her is more about the habits she's created and kept up. Every night before she goes to bed she sends an email showing that she hit all five tasks, so she'll go to bed feeling successful. She's hit her step goal, she's eaten well, she's balanced her responsibilities — so she can go to bed with a sense of fulfillment, and that's everything. And as a byproduct of doing these habits, she lost 100 lbs."
Simpson says she ate a lot of cauliflower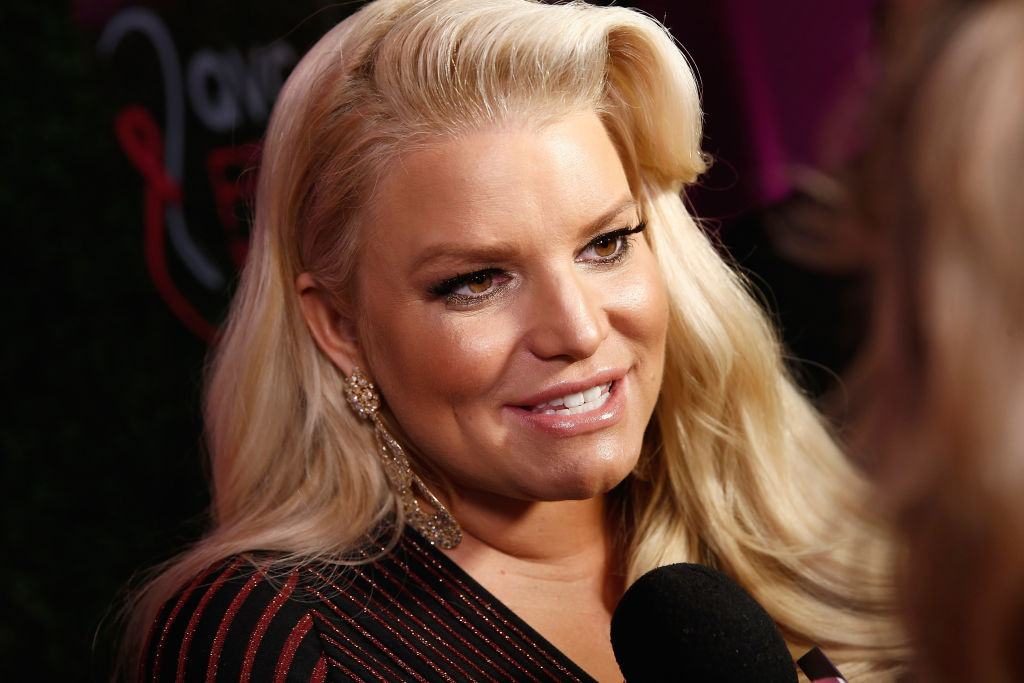 A diet makeover was key in helping the 39-year-old slim down. But even with help from Pasternak, she says it required a lot of effort. 
"It's been a lot of hard work. I have to say that I have worked very hard," the Newlyweds star said during an appearance on HSN on September 26. "Everything that I've been eating is mostly made with cauliflower."
But she added that she doesn't deprive herself of all treats. "I don't like the word 'diet.' I just ate a bag of Cheetos in the back," she explained. "I do think that writing down what we eat is important to keep ourselves in check."
Pasternak turned to his Body Reset Diet when to reshape Simpson's relationship with food.
"It's three meals and two snacks a day, and each meal has protein, fiber and fat, and snacks are protein and fiber or protein and fat," he explained to People. "She'll have foods that are very flavorable that are healthier versions of things like a tortilla soup or Tex-Mex. And if she has a birthday party one night and a date night another night, she's going to indulge both of those nights, but that's it. It's about balancing in a way that doesn't make it painful or too much of a departure from your life before that."
Simpson exercised three or four days per week. 
In addition to lifestyle changes, Simpson also hit the gym. 
"I work out probably four days a week. I do get my steps," she said on HSN. "I have to count my steps. I have to walk. Even if I'm crying through it. Just binge watch a good TV show or something."
But according to her trainer, it's what she did outside of the gym that was most important.
"My mantra is you get lean in life, and strong in the gym," he said. "So the majority of the weight loss actually came from everything she did outside of the gym, and then everything in the gym is about toning and tightening."