Jessica Simpson Gets Real About C-Section Recovery in an Instagram Post
Many fans who have been following Jessica Simpson's pregnancy journey knows that she's had it pretty rough.
Now that Simpson just recently welcomed her third child, the fashion designer is opening up about her c-section recovery process.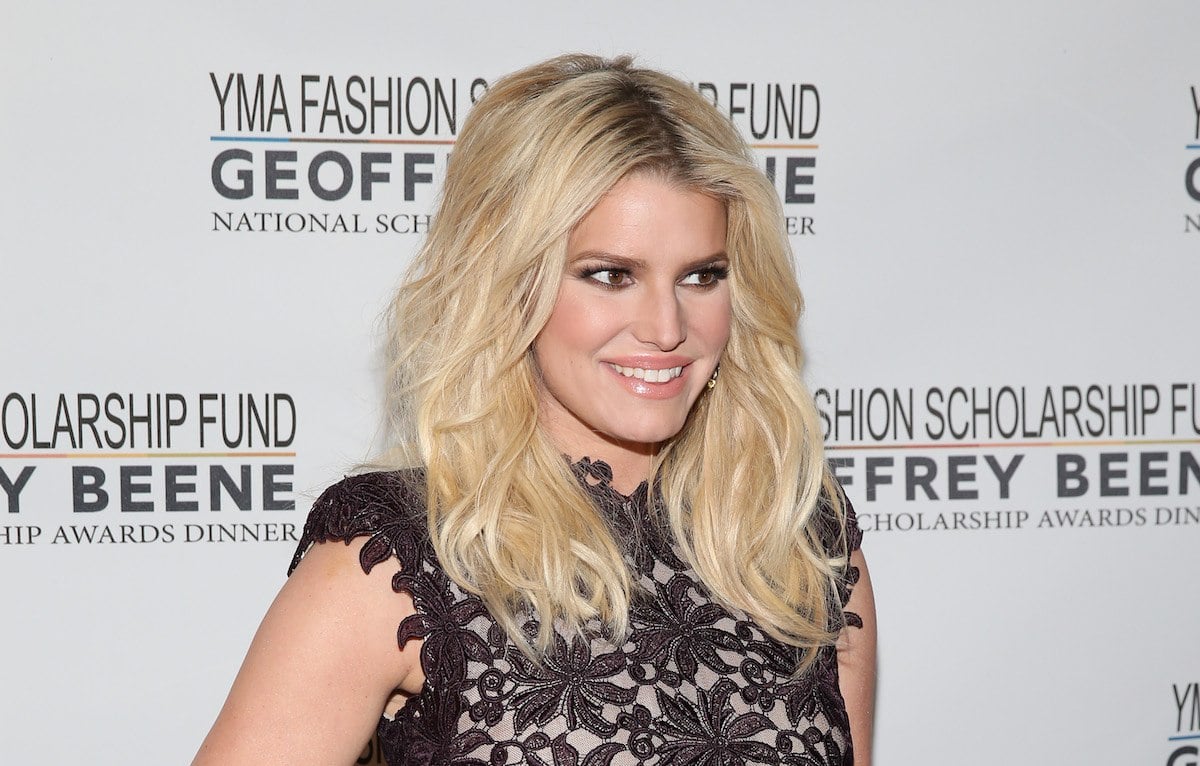 Since sharing her post, many have been praising Jessica Simpson for shining a light on what it truly means to be a mother.
Post delivery is not a walk in the park
Two weeks after giving birth to her baby girl via c-section, Jessica Simpson returned to social media to give fans an update on her recovery process.
Through her pregnancy, Simpson has kept fans in the loop about everything going on with her and her latest post was no different.
"Recovering from a C-Section is no joke," Jessica Simpson reveals in the Instagram post that includes a photo of her two oldest children.
She continues, "I'm feeling thankful for these two older siblings looking over their new baby sister. I think we all get so carried away with the excitement of having a new baby that we forget that we are going in for major surgery. Then on top of that, we get home from the hospital, have to recover from the surgery, balance our new life as a parent to three kids and be a wife."
Jessica Simpson then goes into thanking fellow mothers for their support and being able to confide in those women who share the same post childbirth experiences as she currently is.
"I have been chatting with other moms in my same situation and they have been answering my questions. It is so nice to be able to relate to a community of moms and moms-to-be who are going through the same things as me," Simpson concluded.
Fellow mom are now sharing their own childbirth stories
After sharing her post on Instagram, fellow moms began flooding the comment section applauding the fashion designer for bringing attention to post child birth.
As soon as the baby is born, moms have to balance taking care of the child, themselves and their families all at once.
It doesn't leave much time for a mother to fully recover and Jessica Simpson is one of the few celebrities moms who has gotten real about childbirth.
Fellow moms are currently praising Simpson for her honesty and are sharing their own experiences when it comes to post-childbirth.
One fan commented, "Omg love you for this. Just had a c section too and it's so frustrating that people forget you just had major major surgery while taking care of a newborn."
While someone else wrote, "Preach. Mom of two c-section babies here. People actually said to me that I "got off easy" by having a c-section."
"C section is def no joke! The pain afterwards is crazy. Thanks for always being so real," another fan shared.
When it comes to c-sections, there is this stigma that a woman who has one got the "easy way out."
However, that is not the case.
A c-section is a major surgery that many mothers do not get the time to heal from.
Jessica Simpson has shown the world that she is just like every other mother out there whose main focus after giving birth is her baby.
The designer went through a lot during her entire pregnancy and now that she has finally given birth, Simpson now has an army of moms who will stand by her every step of the way!