Jessica Simpson Has Always Been Open About Being Curvy and Struggling With Her Body Image
Jessica Simpson has had a successful career in music and fashion but that does not mean that the singer turned business mogul doesn't have struggles like the rest of us. Simpson is celebrating losing 100 pounds since giving birth to her third child, but she's been very open about the journey to loving her curvaceous body.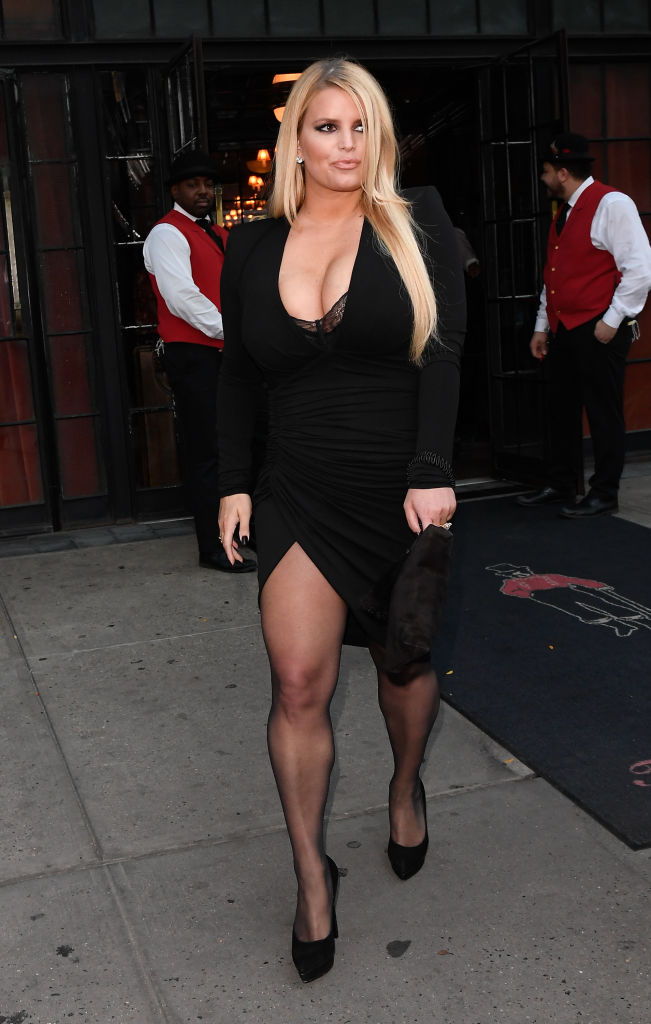 The southern bell started out wanting to sing Christian music but was told she was not marketable due to her curvy figure. She eventually was signed to a record label and become a pop phenomenon where she was celebrated for her girlish figure. 
Having all eyes on her at such a young age made Simpson uncomfortable and extremely self-conscious in terms of her body image. Her weight yoyoed as she aged and had children, making her the talk of many tabloid publications. Simpson has been vocal about her weight and how being in the public eye has had an effect on her self-esteem.
Jessica Simpson always had a curves
While most of her pop star peers were known for their more slender figures, Jessica Simpson was shaped more along the lines of a Sports Illustrated supermodel. The singer had a little more hips and bust to work with, giving her more sex appeal than her competitors.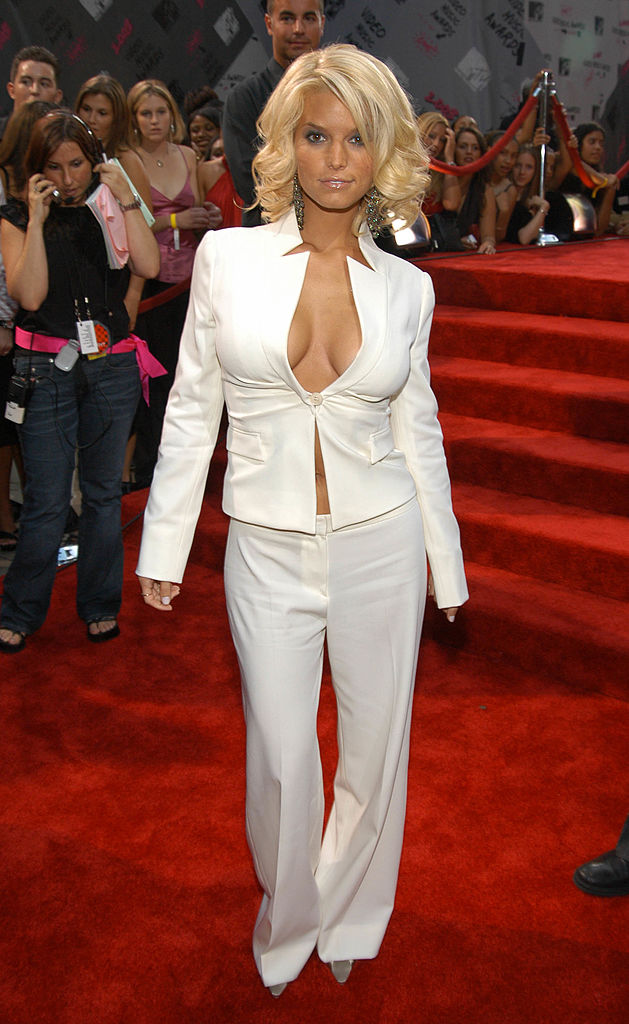 At times, the singer was deemed too sexy, especially during her teenage years. She tried multiple dieting options to try and look more like other stars she was constantly compared to, such as Britney Spears and Christina Aguilera, but the diets backfired and her weight fluctuated drastically as a result. As her career progressed and she grew older, she learned to appreciate her body and realized it made her similar to most women.
She spoke with Lucky Magazine in 2011 about coming to terms with being curvy, saying, "I got so much scrutiny for putting on extra pounds, but I think that the decision not to make myself anorexic was actually great for branding…Because when you're really, really skinny, not everybody can relate to you."
Her confidence grew and her curves worked in her favor. She was applauded for her size from fans and showed off her figure in a music video wearing daisy dukes and a steaming hot Pizza Hut commercial. 
Jessica Simpson says losing weight after having kids is hard
Simpson is a mother of three and gained a significant amount of weight during her pregnancies. She carried heavy during her first two pregnancies but not merely as much as her last. The scale capped at 240 for the star during her last journey to motherhood and left Simpson shocked. 
She told People Magazine in a September 2019 interview that she could not believe how much weight she gained the last go around. "I didn't expect to gain as much weight with my third," she admitted. "I thought I'd learned my lesson, but apparently, that's just the way God made me, very hungry and pregnant."
After giving birth to her daughter Birdie earlier this year, she made it her mission to get back into shape, the healthy way. In a blog post on her personal website that she shared with People Magazine, she wrote about her newfound love of cauliflower and added that she uses the vegetable as a substitute for anything unhealthy. Walking became Simpson's exercise of choice and she made it a family routine of walking three miles a day with her husband and children. 
As the weight slowly shed, Simpson realized that getting to her ideal size would take time and hard work. "I am working really hard right now," she shared. "It's not easy at all, but I am determined to feel good. I have been doing a lot of walking — getting my steps in not only burns calories but it also helps me clear my head and get focused."
Jessica Simpson revealed 100-pound weight loss
In a recent Instagram post, Simpson sparked attention when she shared that she'd lost 100-pounds since giving birth six months ago. 
She worked closely with celebrity trainer, Harley Pasternak, on a custom diet and exercise plan to get the singer and businesswoman the body she desired. Pasternak has worked with Simpson for the past 10 years. This time around, he incorporated wellness techniques into the Simpson's nutritional plan. 
In an interview with Good Morning America, Pasternak revealed the five things he and Simpson did to help her shed the 100-pounds. Their plan was based upon Pasternak's use of all 168 hours in a week to optimize Simpson's time with the right foods, exercise, and activity for a healthy mind. 
Simpson's weekly plan consisted of 12,000 steps per day, seven hours of sleep per night, one hour away from technology daily, three meals and two snacks daily, and circuit workouts for exercise. From the looks of things, Pasternak's training worked as Jessica is looking fierce!