Jessica Simpson's Trainer Shares the Star's Meal Plan That Helped Her Lose Those 100 Pounds
Jessica Simpson made headlines last month after revealing that she lost 100 pounds after giving birth to her third child. She and her husband Eric Johnson welcomed Birdie Mae back in March. The baby girl weight 10 pounds, and Simpson was candid about how hard she worked to lose the baby weight.
Simpson's peak pregnancy weight was 240, and besides hitting the gym to reach her ideal physique, she made some changes to her diet. Now, her trainer Harley Pasternak is revealing what foods the singer ate that helped her shed those pounds.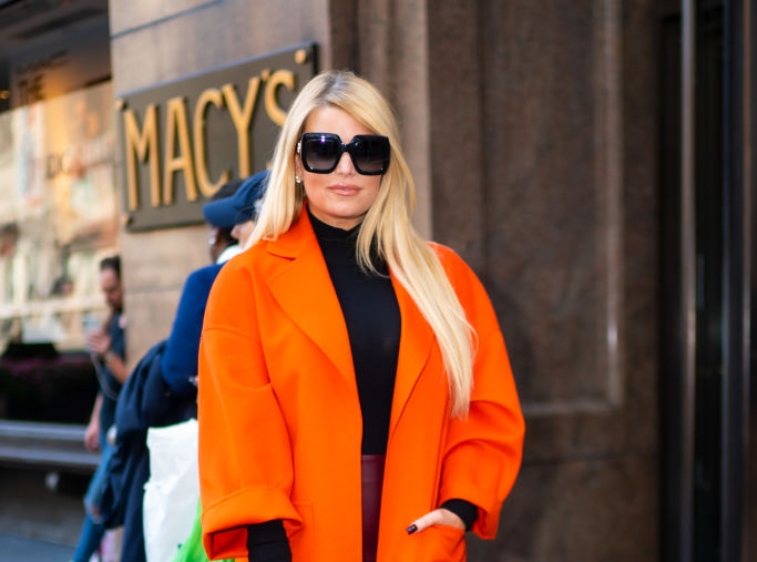 Pasternak said this one thing was key
In an exclusive interview with Hollywood Life, Pasternak stated that Simpson was very much dedicated and disciplined when it came to her meals. Being that committed and disciplined enabled her to drop the weight within a six-month span. The foods she ate were very consistent:
"She would eat one whole egg and three egg whites for breakfast, scrambled with a bowl of blackberries. For lunch she would have a salad with grilled chicken and grilled fish with salad and vegetables for dinner. As for snacks, she would have almonds and sometimes green beans with Parmesan cheese on top. She was very disciplined."
Pasternak added that Simpson's approach included plenty of exercise (especially walking), healthy foods, and a slashing of sugar. The trainer taught her how to look for low sugar foods and find substitutes, and shared that Simpson's palette leaned more toward savory than sweet foods. That was a plus.
There was one special food that made a difference
Pasternak also shared there's one vegetable whose popularity surged during the past couple of years, and it's for good reason. As part of her meal regimen, Simpson loaded up on various recipes featuring cauliflower to substitute the starches she was cutting back on.
"I think it's one of the tools in the toolbox. It is a vegetable. I tell people have as many vegetables as you can. The popularity of cauliflower rice has become bigger in the last three, four years. It is a way to reduce the starch in your diet. So that is the popular thing. I think that was big for Keto."
Cauliflower has now become a staple in her diet moving forward, and with the help of her trainer(s), she is sticking to a program to help her maintain her ideal weight.
Simpson learned to love walking too
Along with her newfound appreciation for cauliflower, Simpson also turned to walking and counting her steps each day to get fit. According to E! News, she also worked out with Pasternak four times a week, and paid careful attention to cardio.
Some fans have expressed concerns that perhaps Simpson lost too much weight too fast, and health experts chimed in to say that the CDC states two pounds a week is the norm. But nutritionists also pointed out that factors like breastfeeding and dietary changes can speed things along.
The other thing that helped Simpson? Pasternak's anti-sugar mint, Sweetkick. He says it makes the cravings go away:
"So the temptations we have putting sugar in our coffee, it will make it taste bad. Barbecue sauce, ketchup, high sugar granola, soft drinks, all of these things, when you're unable to taste them, you're less likely to eat them. And if you do, you'll have half a bite and spit it out because it just doesn't taste right. So this is a tool that has helped Jessica's journey that I've been using with other people."
With this is mind, experts recommend physical activity be increased to help with weight loss, but also encourage people to speak with a physician before embarking on a new diet.