Jessica Simpson's Trainer Says She Lost 100 Pounds Working Out Just 3 Hours Per Week
During her pregnancy with her third child, Jessica Simpson was very transparent about her weight gain and water retention during those growing nine months. Posting a pic of herself in September after giving birth to daughter Birdie Mae in March, Simpson exhibited a jaw-dropping weight loss of 100 pounds, leaving her followers eager to find out how she accomplished the impressive feat.
Her trainer, fitness guru Haley Pasternak, recently revealed the workout regimen he put in place for Simpson throughout her weight loss journey, and it's not nearly as rigorous as some may think.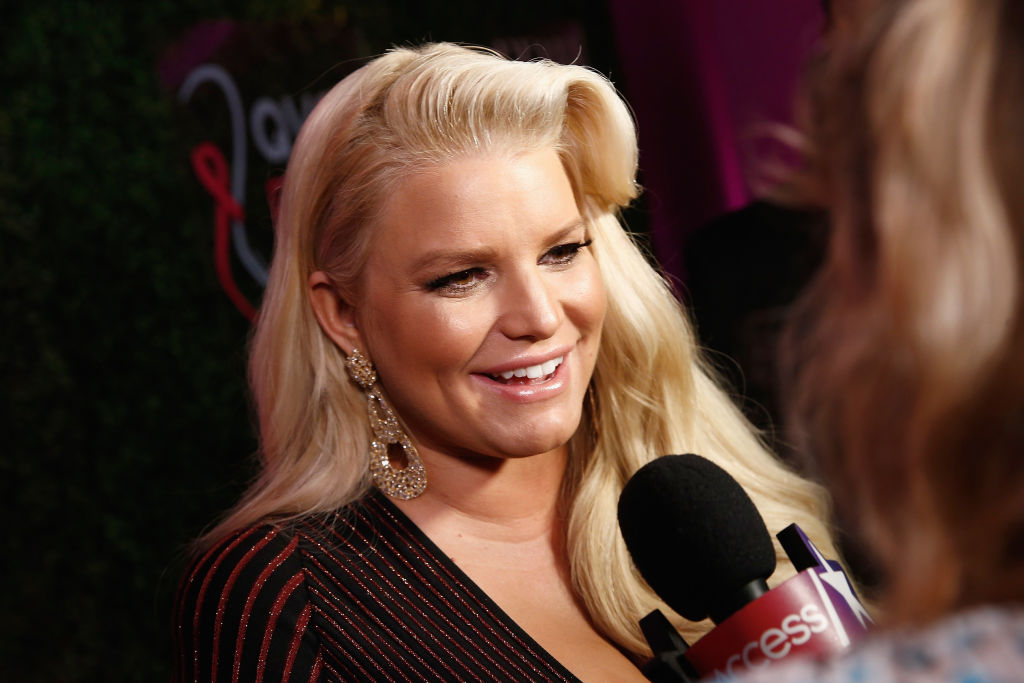 Mom of three
Simpson delivered baby Birdie in March of this year, making the proud announcement on Instagram. "We are so happy and proud to announce the birth of our perfect daughter, Birdie Mae Johnson, 3.19.19
10 Pounds 13 Ounces," she captioned the post along with a pic of big sister Maxwell, age 7. Her new daughter with husband Eric Johnson also joined big brother Ace, now 6 years old.
To help Simpson lose her post-baby weight, Pasternak was mindful of her busy schedule now that she became a mother of three small children. "Once you become a mom, it's not about you anymore," he shared with Us Weekly. "You're living for something else, for someone else, and so you have to really be efficient with your time and you have to do things that are not quick fixes, [but] that are long fixes."
The fitness guru revealed that Simpson wasn't looking for a temporary solution – she wanted a life plan for wellness. "So with Jessica Simpson, we've been working with her for so many years. This time was different because it really clicked in her that, 'OK, I want to do what I can do not just for the next 30 days or 90 days, for the rest of my life,'" Pasternak said.
The workout plan
The best-selling author of "The Body Reset Diet" focused on a program for Simpson that would take into consideration the effects that pregnancy had on her body.
"For the last nine months, you've had all this weight in front of your body," Pasternak explained. "You've had the baby, the amniotic fluid, the placenta, probably breast milk and all of these things drawing you forward, so we really have to work on pulling your body back."
There were some exercises Pasternak had Simpson avoid when she first started his workout plan. "Stay away from pushups," he said. "Stay away from bicep curls. Stay away from even crunches for a period of time because we really want to open the body up again, lengthen the body and make it a little more functional and balanced before we start closing it up again."
Pasternak instructed Simpson to work in at least 12,000 steps per day, which she tracked with her Fitbit. While the task may sound simple, the steps added up to building muscle and maintaining a faster metabolism each day.
It's all about the diet
The best-selling author revealed they "focused on the 165 of the 168 hours [a week] when [she was] not working out," which he called the "most impactful time." A great deal of attention was given to Simpson's "quality of quantity of sleep and her food," Pasternak said, where she would eat three meals and two snacks a day that have "protein, fiber, and healthy fat."
Simpson also cut out all alcohol. "I am pretty sure she would not have been as incredibly successful in this physique transformation if she was drinking," Pasternak said.
The trainer stressed the importance of diet over exercise. "It's not about the workouts," he said. "You don't lose weight doing biceps curls and lunges. You lose weight by changing your diet, hitting your step goal, working on your sleep … those were the things she did so well."
The proof is in the post – nice job Jessica!