Debby Ryan Pays Tribute to Cameron Boyce With Video of His Inspiring Speech
Following the tragic death of actor Cameron Boyce, an outpouring of tributes from fans and his co-stars have flooded the internet. One of Boyce's Jessie co-stars, Debby Ryan, paid tribute in a unique way, posting a clip of Boyce delivering an inspirational speech.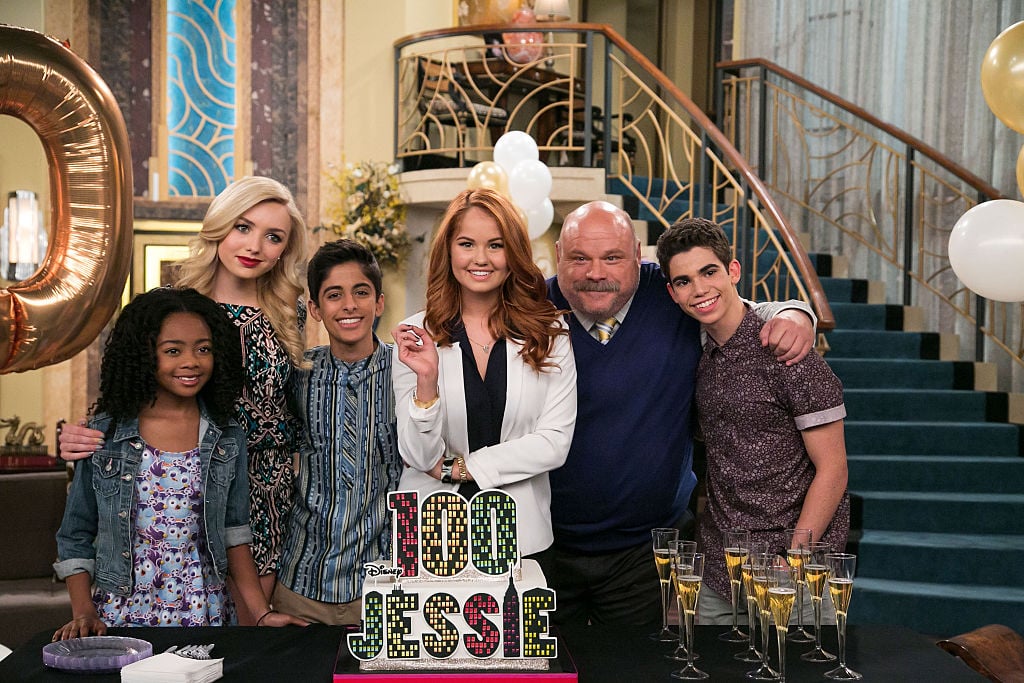 Cameron Boyce's cause of death revealed
The news that Boyce had died understandably hit his fans and his co-stars really hard, with many in disbelief that the talented actor passed away at such a young age.
His family shared a statement that revealed Boyce's cause of death at age 20. They noted: "He passed away in his sleep due to a seizure which was a result of an ongoing medical condition for which he was being treated. The world is now undoubtedly without one of its brightest lights, but his spirit will live on through the kindness and compassion of all who knew and loved him. We are utterly heartbroken and ask for privacy during this immensely difficult time as we grieve the loss of our precious son and brother."
Debby Ryan remembers Boyce with his powerful words
In addition to being a successful and talented actor with so many opportunities ahead of him, Boyce is also being remembered for his kindness and generosity.
Ryan, who starred with Boyce on Disney Channel's Jessie, took to social media to share a video of Boyce in her Instagram Story. In the clip, from Boyce's acceptance speech at the 2018 Thirst Gala for the Pioneering Spirit award, he spoke of using social media for good, telling the audience to use social media to "make the world a better place."
He shared in the speech: "It's crazy, we can tweet whenever we want and we can use social media and Instagram and make the world a better place instead of a worse one, which so many people use it for."
Boyce further noted: "We need to use what we have and make the world a better place for other people, other people, people who need us."
While Ryan hasn't posted anything else about her co-star's passing, fans found her clip of Boyce's passionate speech a powerful example of his extraordinary character.
Other Jessie co-stars mourned Boyce's passing
Other Jessie co-stars also shared tributes to Boyce, with Peyton List, who played Boyce's sister on Jessie, noting in a heartbreaking Instagram post: "He was younger than me but taught me how to spread love and kindness more than anyone that has ever been in my life."
She added: "He lifted everyone around him, and inspired/pushed me to be a better person than I ever would've been without his guidance, patience, and love. I can barely see my eyes anymore from crying so hard. I love you with every ounce of me, and I thank you for the time I had with you, being in my life, and being my brother forever and always… Heaven has gained a beautiful soul."
Charles Esten, who played Boyce's TV dad on Jessie remarked in a series of tweets: "My family and I are devastated today, by the loss of our young and amazing friend, Cameron Boyce. Years before I was blessed to play his father on JESSIE, we were blessed to know him and his wonderful family at the elementary school our kids all attended together. It was there we were introduced to his endless talent, kindness, and joy for living… It was clear to all that he was destined to be the star he would soon become."
He continued: "And yet, Cameron never carried himself with anything but kindness, humility, effortless grace, and great humor. Even as his star ascended with JESSIE, and he began to receive the type of fame that can change people, I never saw that change. Not even a little."
Co-star Skai Jackson also shared the devastating loss, noting on Instagram: "I am at a loss for words. I never thought in a million years I would be writing this. Cam, you were one of a kind. My heart will be forever broken…. Thank you so much for being the big brother I never had… I am so distraught and I cannot stop crying! I love you so much… fly high Gods best Angel."