Jessie J Debuted Two Simple But Powerful New Tattoos
English singer Jessie J rose to fame through powerful songs like "Bang Bang" and her strong voice and passionate performances have kept her in the entertainment game long after other artists have faded into obscurity. In recent months, Jessie J has also gotten a lot of press due to her new relationship with actor Channing Tatum.
Jessie J's fans love how original and real she is, and how she has the tendency to share whatever is going on in her life with her fanbase. Recently, the singer revealed two brand-new tattoos on her Instagram, and fans just can't stop talking about the beautiful new ink and what the tattoos stand for.
How did Jessie J become famous?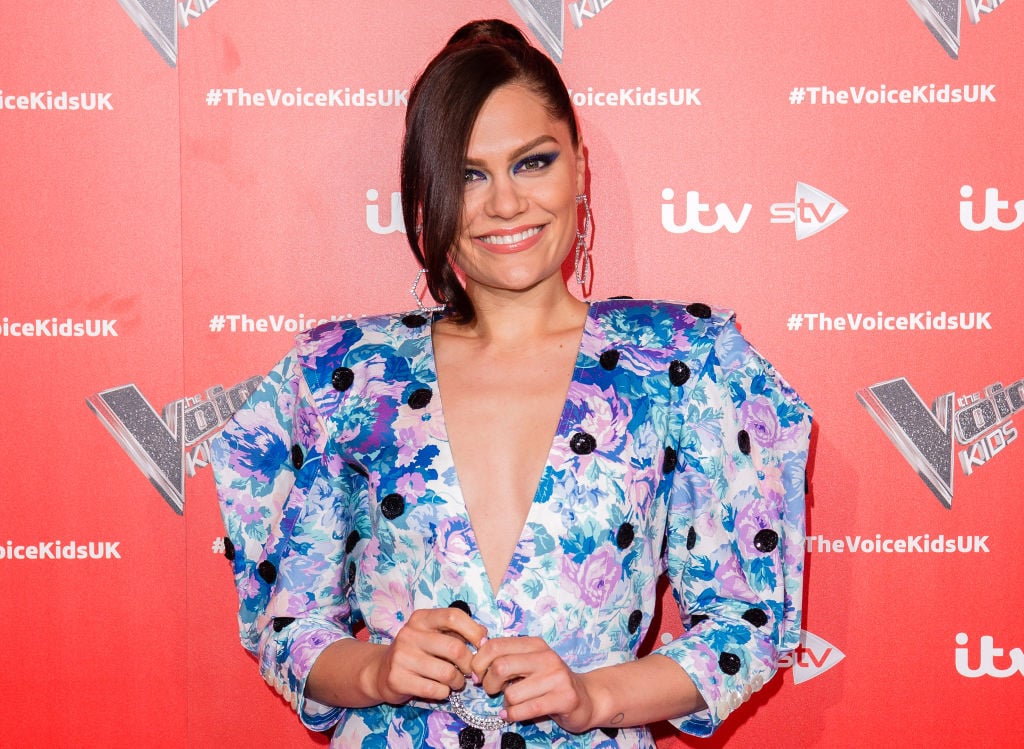 Born in 1988 as Jessie Cornish, Jessie J was involved in theater and the arts at a very early age. She always felt drawn to the performing arts and always believed that singing was her destiny.
Her career really started to take off in 2006, working as a songwriter for other artists. A few of the artists that Jessie J has penned tunes for include Chris Brown and Miley Cyrus. Jessie J tried on a few different hats in the early years of her career and was even in a girl group called Soul Deep for several years.
Ultimately, Jessie J branched out on her own and released her debut album, Who You Are, in early 2011. The album opened many doors for Jessie J and she went on to collaborate with many other top artists such as David Guetta and will.i.am.
She has since released three more studio albums and has earned acclaim from critics and fans for her powerful voice. 
What do Jessie J's new tattoos represent?
Jessie J's fans love her for her unconventional style, which includes many tattoos. Recently, the singer shared that she had two new designs tattooed on her body, both done by celebrity tattoo artist Daniel Winter.
One of the new tattoos is the word "balance," written on her shoulder in a beautiful, flowing script. The other one is the number "111" on her forearm. 
Jessie J provided a breakdown of what the tattoos mean on her Instagram, explaining that the word "balance" is her "word and lesson for the year" and that she is embracing slowing down as a positive thing in her life. Jessie J stated that the number "111" is an "angel number" and a powerful symbol of "spiritual awakening."
It seems as though this year was definitely an important one in the artist's life, and considering she began a high-profile relationship with Tatum in the spring.
Jessie J's tattoo artist is a favorite of many celebrities
Daniel Winter, the tattoo artist who inscribed the new designs on Jessie J, is almost a celebrity himself. He counts as clients some of the biggest names in entertainment, including Lady Gaga and Miley Cyrus.
In a recent interview, Winter talked about how Cyrus was the very first celebrity client that he tattooed. The two eventually became close enough for her to do a tattoo on him.
Still, Winter has admitted that he treats his celebrity clients just like his non-celebrity clients and that to him, everyone is a friend. When talking about Lady Gaga, one of his biggest celeb clients, Winter stated that the rose tattoo he did on her spine is undoubtedly his favorite celebrity tattoo that he's ever done. He admitted that while the tattoo itself is iconic, the fact that he did it for someone that he believes is one of the "great artists of our time" makes it extraordinary.