Jessie James Decker Reveals the Most Surprising Thing About Being a Mom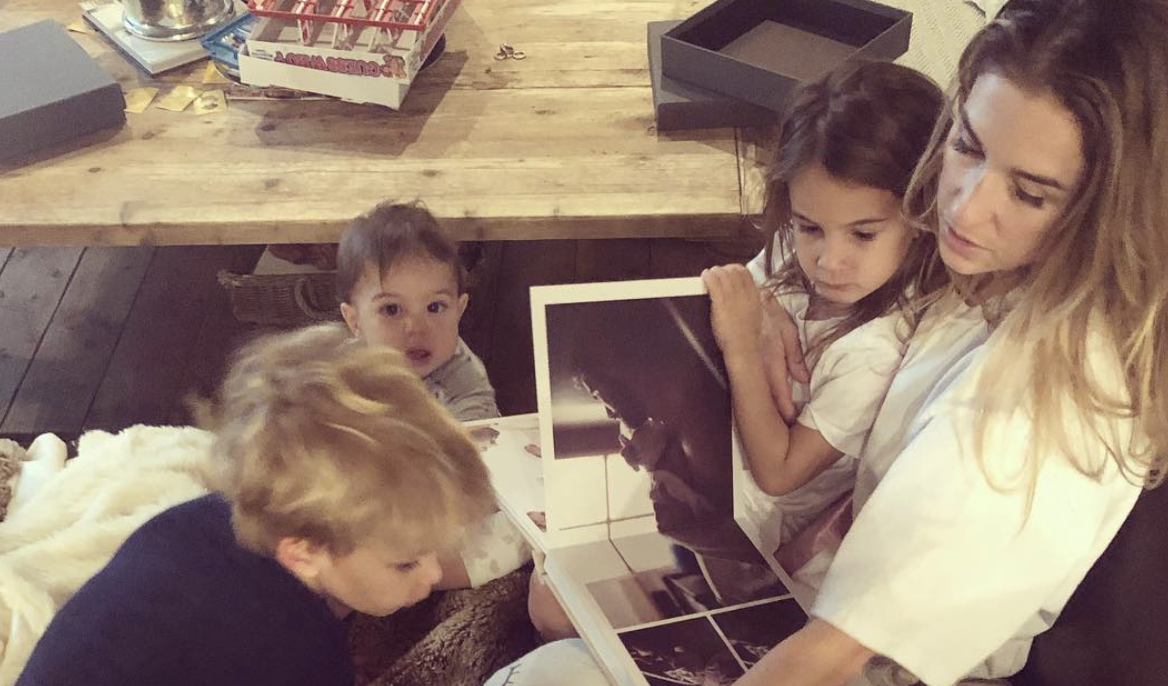 Even though country singer Jessie James Decker has a number of thrilling projects in the works, being a mom is what really has her heart. Decker plans to embark upon a tour in April, plus she is working on a cookbook slated to be released next year.
Decker and her husband, retired NFL wide receiver Eric, also have a reality show, Eric & Jessie, on E!. Needless to say, Decker is a busy mom. She shared with The Cheat Sheet that she finds plenty of joy being a parent every day and delights in the fun experiences being a mom can bring. She also reveals what surprised her most about motherhood.
Her children go with the flow
No chicken fingers and fries for the Decker children. "They eat what I make. If I make gumbo or salmon and asparagus, that's what they are going to eat too. Once they are old enough to chew, the kids eat whatever I'm making," she says. "My daughter Vivvy was eating gumbo since she was eight months old. None of my children are picky eaters." She adds that as a result, the kids already have a vast palate too.
Decker also integrates healthy snacks into her family's day. "I was so excited to be approached by Jack Link's because I keep their snacks in my pantry at all times. This protein-packed snack has always been my favorite to support my busy, active lifestyle and help me power through by 2019 goals at home, at work and on the road! From flying across the country for my tour stops, promoting my new book, Just Jessie: My Guide to Love, Life, Family, and Food, to juggling Vivianne and Bubby's school activities, and somehow finding time to make it to the gym – I keep Jack Link's on-hand to power through. It's essential for me!"
Also, Decker says Vivianne is a huge help with the younger children."Vivianne is almost five and she's a massive helper," she says. "I couldn't do this without her. There are times when I run out of diapers upstairs and she'll say, 'I'll go get it!' And she'll run downstairs and get a diaper." Plus, Decker says she works from home and has plenty of help from family, as well as her husband.
The kids will also join her on tour. "They kind of know what I do but they don't really grasp it which is great," she says. "But they just think that's what mom does for her job."
They also love to perform (for their parents)
Decker recalled an adorable moment when the kids dressed up in costumes and performed for the family. "Vivianne is obsessed with Dancing with the Stars Juniors," she says. "The kids love that show and watch it every single day."
The children love the show so much Decker's son Eric and Vivianne performed a version of it in the basement for their parents. "She will put on a gown and dress her brothers to look presentable and do a presentation and a dance for us," Decker recounts. "It is so stinking cute. They were doing it almost every day." Decker says her daughter also already has an eye for fashion and likes to make recommendations for Decker's clothing line, Kittenish.
Decker was surprised when this happened after she had children
Every mom is surprised by something about becoming a parent. For Decker, it was something she really didn't anticipate. "What surprised me the most was that I never knew how selfless I could be," she says. "I think before you have children, as young people, it's kinda about you, what you want to do, where you want to go."
"As soon as I had children, everything became about them naturally," she says. "I think about them first in every aspect of my life on a daily basis. I never knew how selfless of a person I could be."
Also, Decker says it is all about the attitude too. She makes a conscious choice to wake up happy and positive every day. "And there's no need to sweat the small stuff," she adds.
Check out The Cheat Sheet on Facebook!