Jill Duggar's Critics Attacked Her For Homeschooling — Here's How She Responded
Any time a celebrity posts on social media, they're subject to both criticism and praise from millions of people. And reality television star Jill Duggar is no different. Duggar recently posted about the homeschooling plan she uses for her children, and critics were quick to attack. But her response may not have been what you'd expect.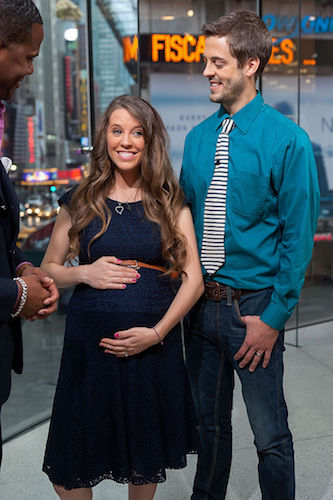 The Duggars have always loved homeschooling
Michelle and Jim Bob Duggar chose to homeschool all 19 of their children. And while it was difficult, Michelle always swore by her homeschooling techniques. Plus, as her older children grew up, they began to help teach the younger children along with Michelle, which made it easier for the mom of 19 to handle all the kids. Now that some of the Duggar children are grown, they've begun to homeschool their own children. Jill Duggar homeschools both of her kids, and while she believes it's the best option for her family, not everyone on social media agrees.
Duggar recently posted information about how she homeschools
Duggar knows that plenty of fans are curious about the curriculum she uses to homeschool her two young boys. She recently shared a blog post with information about the various programs she uses to educate her three-year-old son Israel. She broke down the different workbooks she uses for math, phonics, and reading, and noted that her mother, mother-in-law, and sister-in-law Anna have all been helpful in nailing down the most beneficial homeschooling curriculum. But when she posted information about the curriculum on social media, not everyone was okay with her decision to teach her own children.
Critics attacked her for choosing to homeschool rather than send the kids to public school
When Duggar posted an Instagram photo telling people to click the link in her bio to learn more about how she homeschools, she opened herself up to a lot of attacks. "I don't beleieve [sic] in homeschooling," one user wrote. "I beleieve [sic] children need to interactive [sic] with people other then [sic] family members. Make there [sic] own friends… I just don't agree with that."
Another user wrote, "Why would you keep your kids away from a regular school? It's good for their social skills and the [sic] will get a lot smarter." Another user asked Duggar why she felt she was a better for the job than a credentialed teacher.  
Jill responded to critics with poise and professionalism
Although there were plenty of criticizing comments, Duggar did take the time to respond to the haters. "Thanks for sharing," Duggar said in response to a harsh critic. She added a smiling emoji at the end of the sentence. "I totally get that it's not for everyone." The response showed Duggar's character; plenty of celebrities stoop to the low levels of their critics with some of their responses, but Duggar took the high road and accepted the opinions for what they were. Plenty of people supported Duggar's decision to homeschool, and several comments agreed with her that the programs she's using are beneficial. The decision to homeschool is a personal one, and Duggar is right, it isn't for everyone — but it's a decision parents can make on their own.  
Check out The Cheat Sheet on Facebook!