'Counting On': Jill Duggar's Fans Have Mixed Feelings About Her Parenting Choices After A Recent Photo
Jill Duggar and Derick Dillard have been married for five years, and they have two sons together. As the mother of young kids, Duggar is still trying to get the hang of the whole parenting thing. But sometimes, her followers can be pretty hard on her for her decisions. She recently posted a photo of her son drawing in a workbook, and fans had very mixed feelings.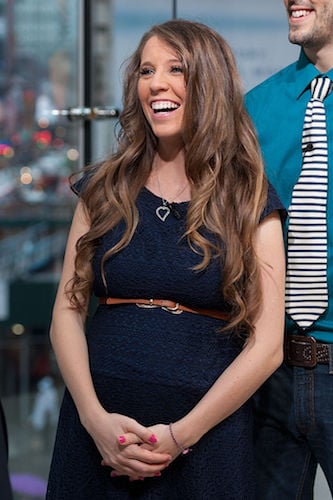 Duggar was homeschooled, and she homeschools her own children now
Growing up, Duggar was one of 19 siblings. Michelle and Jim Bob Duggar didn't believe in birth control, which led them to have such a large family. And since the Duggars were so religious, they didn't want to send their kids to public school — they wanted religion involved in the curriculum. Of course, with 19 kids, a private Christian school was pretty much out of the question, so Michelle Duggar decided to homeschool the children herself.
Today, Jill Duggar has followed in her mother's footsteps. She has two young sons, Israel and Samuel, whom she homeschools daily.
Some fans dislike that she homeschools, while others support her decision
Duggar occasionally posts photos of her children doing work at a table in their home. And every time she does, there are plenty of comments filled with people giving their opinions. The reactions are usually mixed. Duggar recently posted a photo of her older son doing work at the table, and people instantly left their thoughts in the comments section. "They should be [in public school]. Don't be like your parents and keep them isolated from the world!!!" one user wrote. In the past, people have harshly criticized Duggar for teaching her children herself.
While some disagree, others support Duggar's decision to homeschool her kids. "Homeschooling can be very rewarding and exceptional for the children," one user wrote. Many mothers commented on Duggar's post to say that they homeschool their kids as well. While some might homeschool for religious reasons, others said they've chosen to homeschool because of the dangers that surround public schools in the United States in the wake of so many mass shootings.
People have attacked Duggar for her parenting in the past
Duggar has received harsh criticism from followers in the past about the decisions she makes as a parent. Some have commented on previous homeschooling posts with negative words, while others have insulted her cooking and suggested that she was raised in a home that was food insecure (we won't lie, some of her recipes and snacks are a little bizarre). Some have even suggested that she favors one child over another, though there isn't anything specific to prove that. But as with anyone who is verified on Instagram, there are always trolls in the comments.
People continue to ask if she'll have more kids
For most people, whether or not they'll have more kids is a personal decision that they only discuss with their partners. Still, people continue to ask Duggar and Dillard if they'll have more children. In Duggar's recent homeschool post, several fans took to the comments to ask if she and Dillard plan to expand their family. It's been rumored that Duggar had problems during pregnancies that resulted in the doctors suggesting she not have any more kids. However, the couple has never confirmed that, nor have they answered any fans' comments about whether they'll have more children.