Jill Duggar Gets Her Hair Done at a Salon for the First Time Ever, and 'Counting On' Fans Are Loving It
Jill Duggar debuted a new hairstyle on Tuesday, and Counting On fans are loving it. The former Counting On star headed to Little Rock, Arkansas, where she had her hair washed, trimmed, and styled by her sister-in-law Danielle Seewald. 
While a trip to the salon is a regular occurrence for most women, for Jill, it was a big event. It was actually the first time she'd had her done by a professional, she shared with fans on Instagram. 
Why the Duggar women have such long hair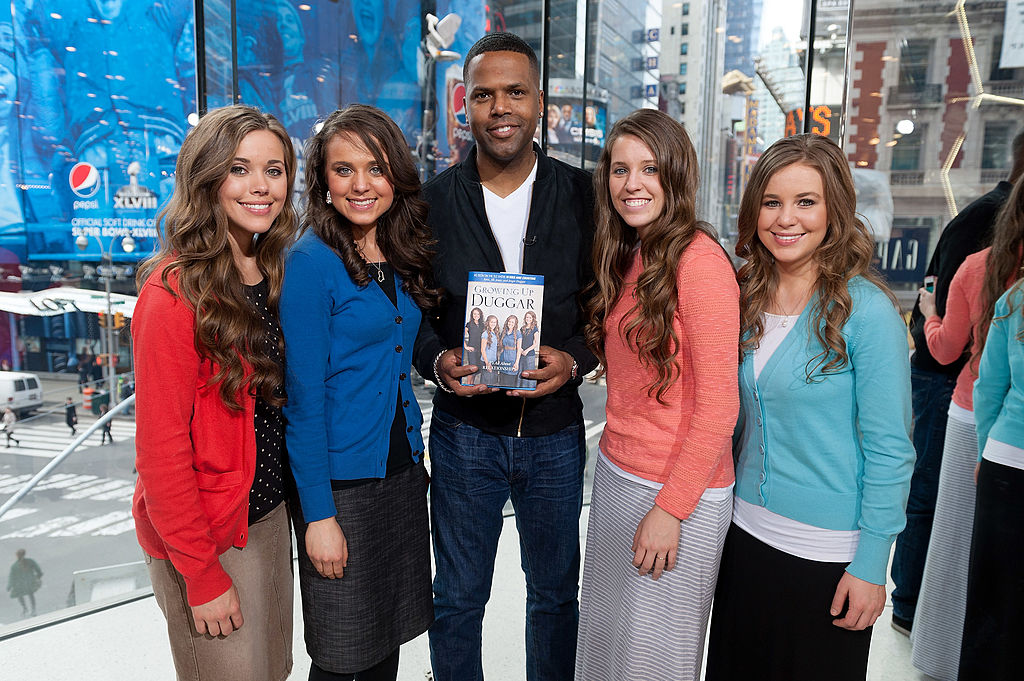 Counting On fans know that in the Duggar family, all the women have typically had long, curly hair. That's no accident. In their book Growing Up Duggar, the oldest girls explained that their preference for long hair stems from the Bible, particularly 1 Corinthians 11:14-15, which describes a woman's long hair as her "glory."  
The family's preference for curls has also been linked to the family's association with Bill Gothard, an ultra-conservative (and controversial) minister who reportedly preferred that women have long, curly hair. 
Jill Duggar gets salon-perfect hair 
Jill has grown up, gotten married, and had two kids, but through it all, she's kept the ultra-long, curly locks she's had since she was a girl. She's always maintained her hair — a few years ago, she and sister Jessa even shared some tips on how they style their hair. But apparently, her hair routine has always been a DIY affair until recently. 
Perhaps feeling like she needing some pampering, Jill turned to her brother-in-law Ben Seewald's sister Danielle for some hair help. And she was thrilled with the results. 
"Loved getting to have my hair trimmed and layered by @danielle.seewald," she wrote on Instagram. "BTW, this was my FIRST TIME having my hair washed and all at a salon! Great job girl!" 
"She made it manageable now and I already notice the curl holds much better," she added in her Instagram stories.
That's right. The 28-year-old Jill just had her first experience with a pro stylist. Even when she got married in 2014, she didn't hire someone to help with her hair, she told a questioning fan on Instagram. 
"Haha nope," she wrote when someone asked if she'd gone to a salon before her wedding. "My sisters did my hair." 
Fans loved Jill's newly styled hair, with many people chiming in to call it "beautiful" and "gorgeous."
Jill isn't the only Duggar to get a new look
Jill isn't the only Duggar to get a hair makeover in recent months. Her little sister Jinger made waves when she dyed her hair blonde just before her big move to Los Angeles earlier this summer. While not everyone loved her new look, it was definitely a huge change from the dark, curly hair that was her signature just a few years ago. 
Some fans thought that coloring her hair was a sign that Jinger was drifting further from her family's conservative views. The 25-year-old has also swapped long, dowdy skirts for trendy jeans and high heels. Then came the move to the big city of L.A. While there's no indication that Jinger's giving up her Christian beliefs — her husband Jeremy Vuolo is a pastor who is attending divinity school, after all — it does seem she's embracing a slightly less rigid lifestyle than the one she had growing up. 
Whatever the reason, it seems that fans are happy to see the Duggar girls embrace a more modern look!