Jill Duggar Is Encouraging Her Son to Become a Lawyer Like Her Husband, Derick Dillard
The Duggars have graced our TV screens for years thanks to TLC's 19 Kids and Counting and Counting On. And while many of the famous family members, like Jinger, Jana, and Jessa, are still on television, Jill Duggar and her husband, Derick Dillard, are no longer welcome on the network. Derick famously got him and Jill kicked off the show for his transphobic and homophobic tweets. And while the couple's no longer on the show, they're still quite active on social media and maintain a serious following from fans and critics.
Recently, Jill posted about her sons, Israel and Samuel, and their schooling. And she also posted about one of her sons following in Derick's footsteps as a lawyer. Here's what happened.
Jill Duggar homeschools her sons
The Duggars are known for their fundamentalist Christian upbringing, and it's well-known that Michelle Duggar homeschooled all 19 of her kids, too. Now that many of Michelle and Jim Bob's kids have children of their own, it seems they're all following right in the same footsteps, too. And Jill Duggar frequently posts about the homeschooling tactics she uses for her 2-year-old and 4-year-old son.
Recently, Jill posted this photo of Israel and Samuel doing some schoolwork at home — and it's far from the first time we've seen this type of content from the proud mom. As for what program Jill uses, In Touch Weekly notes all of the Duggars use ATI, or the Advanced Training Institute, which is a "Biblically-based home education program for families who desire to raise up sons and daughters who are 'mighty in Spirit' and able to impact the world for Jesus Christ." Not only has this program come under fire from followers of the family, but Jill has also been slammed for "car-schooling" her son while on-the-go, too.
She's encouraging her son to become a lawyer
While all of the Duggar women prioritize raising kids and taking care of the home more than a college education, Derick maintains that Jill attended Boyce College in Louisville, Kentucky. According to Derick, Jill has plenty of college credits, too — though he never claimed she actually graduated with a degree. Either way, it's doubtful we'll see Jill in any sort of occupation (aside from midwifery) that requires her to work outside of the home. But we may see her sons go into higher education for law if her Instagram Story proves correct.
Jill recently posted a photo to her Instagram Story of her older son, Israel, working on some schoolwork. "He's arguing for his point … I think he will be a good lawyer if he chooses to be one day!" she captioned her Story. In Touch Weekly reminds us Derick Dillard has been enrolled in law school since the spring of 2018, so it wouldn't surprise us if Jill and Derick encourage their sons to head in the same direction.
Derick Dillard has also said he'd allow his kids to go to public school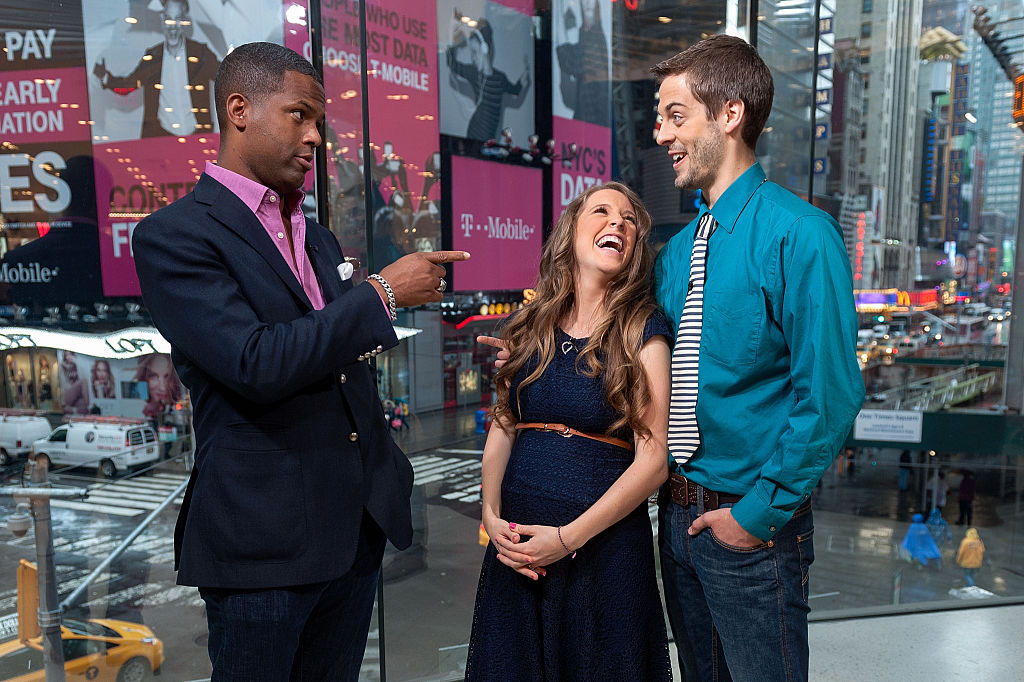 It's possible for Samuel and Israel to be homeschooled until college and then attend law school thereafter. But according to Derick, he may encourage his kids to go to public school after all. As he captioned an Instagram post back in August, "First day of school #21 is in the books! (19 years in public school & 2 in seminary)." To that, a follower asked, "Would you ever allow any of your kids to attend public schools?" And Derick replied with a simple, "yes."
So, what does Jill think about public school? It turns out she may be more into the idea than many would suspect. On one of her Instagram photos, In Touch Weekly notes one of her followers asked, "[I]f your boys request to go to public school, will you let them?" To that, she said, "[M]aybe. Probably will at some point for college."
Will Israel or Samuel really follow in Derick's footsteps? We'll have to keep up with the Dillards and find out as their kids age!
Check out Showbiz Cheat Sheet on Facebook!