Jill Duggar Just Spent a Rare Day Out With the Other Side of the Family
Jill Duggar and husband Derick Dillard are no longer on the TLC show Counting On, but it seems that people still only ever see the two with Duggar's side of the family. However, Duggar recently spent an exciting day out with her kids and her husband's side of the family, which fans were surprised to see.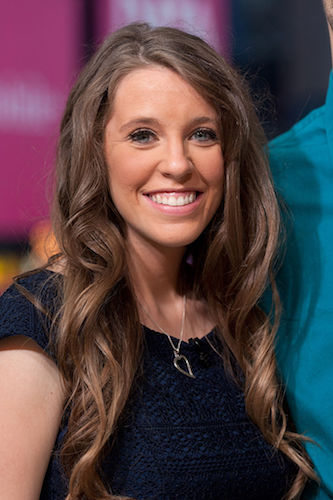 Dillard was reportedly fired from 'Counting On' and the rest of his family left the show
Fans of the Duggar family have had mixed feelings about Derick Dillard. Dillard made negative comments toward certain TLC stars in 2017; he tweeted things about transgender star Jazz Jennings and openly gay TLC starts Nate Berkus and Jeremiah Brent. TLC caught wind of the tweets, and since they don't share the same values as Dillard, reportedly fired him from the show. Dillard remains adamant that he voluntarily left on his own terms. Either way, his whole family went with him, so Duggar is never filmed with her sisters.
There have been rumors that Duggar has a strained relationship with some family members
Although the Duggars seemed close growing up, there were rumors that there was a rift between Jill Duggar and some of her family members, and it was mostly because of her husband. Once Dillard got fired from the show, there were reports he didn't have a good relationship with Michelle and Jim Bob Duggar, who are Duggar's parents. Duggar and her sister, Jessa Seewald, also have reportedly had some issues growing up; the two sisters apparently fought a lot and aren't extremely close today. On the show, it appears that Jessa, Jana, and Jinger all have a very strong relationship. However, at the end of the day, all of the family members would still probably do anything for each other.
Duggar recently spent time with Dillard's side of the family
Duggar posted a few Instagram photos recently showing her boys spending time with their cousins on Dillard's side of the family. Since the Duggars really only ever showcase their own family on the show, it's not every day we see the in-laws. But Duggar and her brother and sister-in-law, Dan and Deena Dillard, took the kids out to lunch at what appeared to be a Panera Bread. Samuel, Duggar's son, and his cousin, Jaxon, enjoyed lunch together, and Duggar used the hashtag "#dillardcousins" in the post.
Duggar and Dillard are making some big changes in 2019
Duggar and her husband are welcoming some new changes in their lives in 2019. Clearly, they are spending some more time with Dillard's side of the family. Plus, the two just announced they built a brand new home a bit closer to Duggar's family. It's possible that moving closer will allow Duggar to once again get as close with her family as she used to be. Dillard is also in law school, so he's been working hard this year to make that career change. It seems positive things are on their way for the Dillard family, and the two are making the best of their life without TLC.
Check out The Cheat Sheet on Facebook!