Jill Duggar Just Wrote About Her Kids' Teeth Again to Her Instagram Followers
If there's any family known for their time on reality TV, it's the Duggars. Jim Bob and Michelle Duggar first introduced their family over a decade ago, and now, after watching the couple and their 19 kids via 19 Kids and Counting and Counting On, fans truly feel like they've grown up with them. There are a few Duggar kids who've been involved in scandals over the years, however. And due to transphobic tweets in the past, Jill Duggar and her husband, Derick Dillard, are no longer featured on TLC.
That doesn't stop the couple from posting their lives to social media, however. And recently, Jill posted some tips for dental hygiene on her Instagram Story, which really takes us back to her previous posts about teeth and the Duggar family's general obsession with their oral care. Here's what Jill posted.
The Duggars are notoriously obsessed with dental hygiene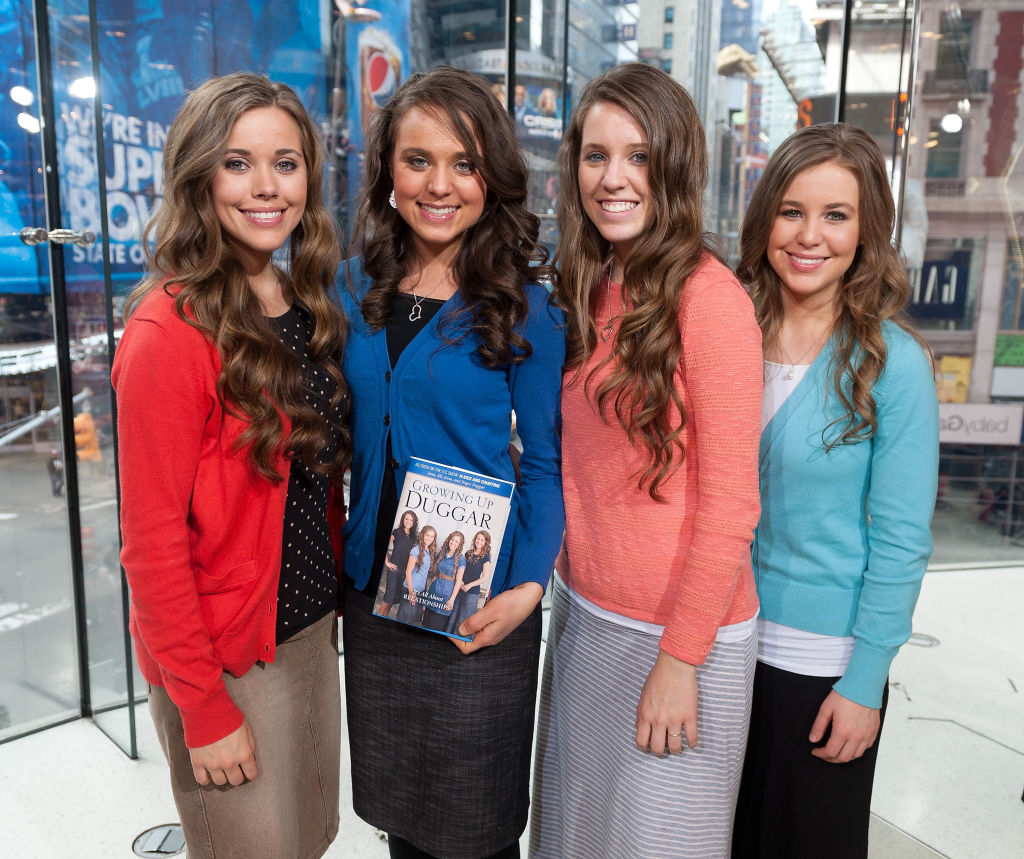 With 19 children to take care of, Jim Bob and Michelle made it known that they were all about saving money in whatever ways they had to. But if there's one corner they'd never cut, it was in regards to clean teeth. Michelle Duggar has spoken out about the importance of dental hygiene in the past, In Touch Weekly reminds us. As Michelle said, "Early on in our marriage, Jim Bob and I, we were discussing what was important at the top of the list financially speaking. … We're going to make sure that we're at the dentist for our check-ups and our cleaning appointments and all of that."
There have even been rumors that Derick Dillard had jaw surgery to appease the Duggars, too. Dillard got palate expansion surgery and had braces on for years afterward to fix the alignment of his teeth. While he finally got the braces removed, fans suspect he'll need more work done going forward. And many others suspect the only reason he tried to fix his crooked smile was to appease Jim Bob and Michelle.
Jill's posted about her son's teeth in the past
It seems Jill's falling right in line with what her parents taught her about teeth. Back in March, she posted a photo of her with her two sons while they were out shopping. Jill captioned the post, "Shopping with the boys for Israel's new toothbrush and toothpaste reward he earned after he finished a school book." While earning a toothbrush may be considered a reward in the Duggar family, her followers certainly thought the post was strange — and many took to the comments to wonder why she'd give her child a teeth-cleaning product as a gift.
"Why on earth would you use basic hygiene stuff as an award? That's something you teach a child to use everyday for the rest of his life," one follower commented. Another wrote, "U don't earn toothpaste for rewards..get your ducks in a row."
Not only that, but we can't forget that Jill's posted close-up photos of her sons, and her fans have remarked on how dark their teeth look. "Oh my god what happened to Israels teeth," one follower questioned after seeing this photo of Jill's oldest son.
She just promoted a 'brushing timer' to her Instagram Story
Jill's not finished with her occasional posts about her kids' teeth, either. Despite the backlash of the "reward" Instagram post, she just posted a product she uses to help with her sons' oral care. "If you don't have this brushing timer and you have little kids you need to get it!" she captioned her post on her Instagram Story promoting the Disney Magic Timer brushing app. "NOT an ad … just reminded tonight of how great it works," she added. After this post, she also added a glimpse into what occurs with the timer. It seems after two minutes of brushing has passed, a secret Disney-inspired image is revealed.
Since Jill loves clean teeth as much as her parents do, we're sure this is far from the last time we'll hear about how she gets her kids to brush thoroughly.
Check out Showbiz Cheat Sheet on Facebook!