'Counting On': Is Jill Duggar's New Home a Sign That She's Done Having Kids?
Jill Duggar and Derick Dillard have been married for five years. They share two young songs together, Samuel and Israel, and they recently built a brand new home. However, fans have been wondering for a while when (and if) Duggar will announce another pregnancy. But her home might have just made it clear that she doesn't want a large family.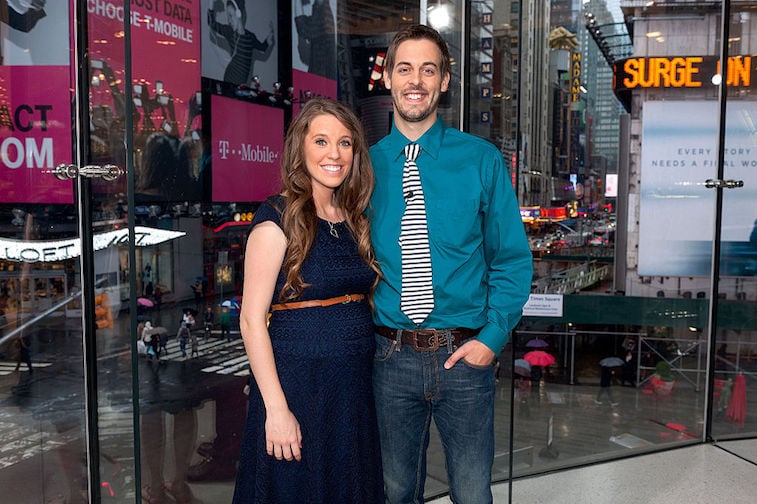 Duggar and Dillard just built a brand new home
Duggar is a stay-at-home mom who spends most of her time caring for her children and husband. Dillard is currently in law school full time, so it doesn't appear that he has a full time job. However, the two recently built a brand new home near their parents' house in Arkansas, and it made fans question how they could afford it. Duggar has been known to advertise certain products on Instagram to her 1.6 million followers, and she likely charges thousands of dollars per post, which could be how the two had the money to build the home. Plus, Arkansas is a very affordable state, so the home cost less than it would elsewhere in the country.
The home has four bedrooms, which could hint at the size of the family Duggar wants
Duggar and Dillard haven't announced a third pregnancy, though they just went ahead and built a new home. Their new home has four bedrooms and two bathrooms, though one of the bedrooms serves as Dillard's office. Duggar has a guest bedroom set up and the two boys in another bedroom. The guest bedroom might serve for when family members (such as Jinger and her husband) want to come visit.
With so few bedrooms, it has us wondering if Duggar and Dillard are done having kids. If they want a spare room, that might mean she won't be announcing another pregnancy. However, she could also be saving the guest bedroom as a bedroom for future children.
Some fans think Duggar can't have more children
The Duggars tend to get pregnant often; they were raised in a family of 19 children, and Michelle and Jim Bob Duggar taught the children to never use any form of birth control to prevent pregnancy. Duggar is only in her 20s, so for her to not have gotten pregnant in two years is unusual. Some Counting On fans suspect that Duggar and Dillard actually can't have any more kids. Duggar's first pregnancy resulted in 70 hours of labor and an emergency C-section, so it's possible doctors think it would be too risky for her to get pregnant a third time.
Others think she will announce a pregnancy very soon
While some fans think a baby isn't in the cards, others think Duggar might already be pregnant. The guest room could be a room shared by future children, and it's possible that Duggar and Dillard were simply waiting for their new home to be built before getting pregnant again. Jessa Duggar just welcomed her third child, which might have given Jill Duggar baby fever. Time will tell if Duggar and Dillard want baby no. 3.