Jill Duggar's Recent Big Announcement Just Answered Fans' Questions About Her Finances
Jill Duggar seems to be the one Duggar daughter that fans love to pick on — and her husband, Derick Dillard, doesn't have the best reputation with fans, either. Nearly everything she posts on Instagram, from her recipes to her kids, gets some sort of negative reaction from her followers. And people have also wondered whether or not Duggar and Dillard are struggling with money, since Dillard took his family off of Counting On in 2017. But Duggar's recent announcement finally answered that question.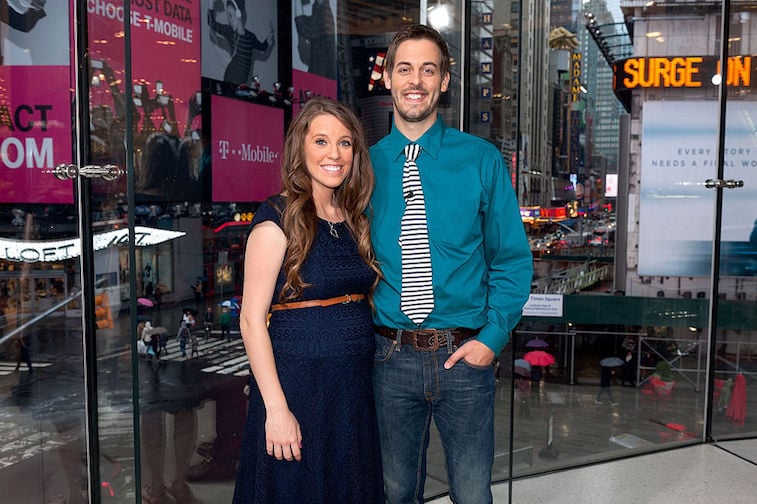 Duggar and Dillard lost their 'Counting On' income when they left the show
The Dillard family used to get paid by TLC for appearing on Counting On, but after plenty of controversy, the couple removed themselves from the show (though rumor has it Dillard was fired and pulled his family out as a result). Back in 2017, Dillard posted an offensive tweet about TLC star Jazz Jennings, which fans and critics alike were not impressed with. TLC caught wind of the tweet and cut ties with Dillard — as the story goes. But according to Dillard's version, he chose to take his family off the show. Once the family's contract was discontinued, they stopped making money in reality television.
Dillard is in law school, and Duggar likely makes some money as an influencer
When Dillard first married Duggar, he was working as an accountant for WalMart. However, once the two were married, they decided to put their time into mission trips, and Dillard quit his job. Eventually, they settled back down in Arkansas, and now, Dillard is in law school. Since Duggar doesn't work, and it appears Dillard is attending school full time, it isn't clear how the couple continues to make money. Duggar most likely does make money from her Instagram, since she has more than one million followers, but people have started to wonder whether the couple is seeing financial hardships due to their lack of real jobs.
The couple just announced they've built a brand new house
Duggar posted some "exciting news" to her Instagram account on April 18, prompting her followers to check out her most recent blog post. In the post, the Dillards announced they just built a brand new home in Arkansas and are getting ready to move. The brick, ranch-style home is closer to Duggar's family, and the home is pretty much complete. The new home is in Lowell, Arkansas, which is more centrally located, according to the blog.
Although the couple doesn't seem to be struggling financially, it's unclear how they make their money  
The couple clearly had enough money to build a home, which means fans' questions about the Dillard family's financial security have been answered. However, it doesn't make a lot of sense as to how they were able to build a brand new home when seemingly neither of them are currently working. It's possible the couple received some money from their parents to build the home, since Arkansas isn't exactly known for its expensive real estate. But either way, the two will have to pay the taxes and other bills that come along with a brand new house, so they must have some money from somewhere. And when Dillard becomes a lawyer, their pockets will only get bigger. They might not have their TLC income, but it clearly hasn't affected the way they live their lives.
Check out The Cheat Sheet on Facebook!