Jill Duggar Finally Reveals the Real Reason Her Family Left 'Counting On' — and Whether They'll Return
Jill Duggar and Derick Dillard's departure from Counting On back in 2017 raised a lot of eyebrows. Of course, Dillard's controversial tweets about other TLC stars didn't go over too well with fans, but Dillard has remained adamant that that's not the reason his family left the show. Now, Duggar has finally responded to a fan's question about whether the Dillard family will ever make a return — and explained why they left in the first place.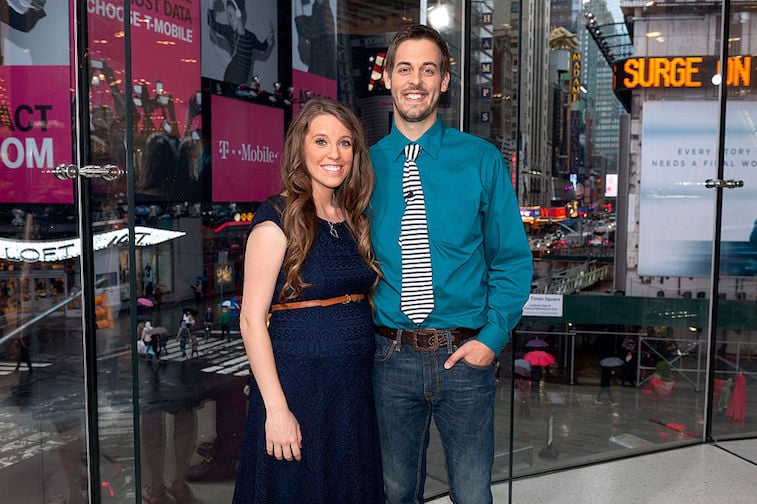 Duggar and Dillard were once the stars of 'Counting On'
When 19 Kids and Counting first premiered, Duggar was a large part of the show because she was one of Michelle and Jim Bob Duggar's oldest kids. Then, when the show was canceled in 2015, it was replaced with Counting On, which, at the time, mostly followed Duggar's life alongside her sister, Jessa Duggar. Duggar and Dillard were the stars of the show along with Jessa's family, but in 2017, the two left the show for reasons that have still confused fans. Since then, people have asked Duggar whether they will ever make a Counting On return.
Dillard's controversial tweets seemed to get him fired
Duggar's husband hit a nerve with TLC fans when he tweeted homophobic and transphobic comments toward other TLC stars back in 2017. Dillard is very religious and thinks very traditionally — that marriage should be between a man and a woman, and that God created only two genders. Some called for Dillard to be fired, and the Dillard family subsequently parted ways with the show. However, the story has never been straight — was Dillard fired by TLC, or did he pull his family on his own terms?
Duggar explained the show got to be 'too much' for the family
Duggar recently posted a screenshot of a conversation with her husband, where she told him she had allowed the kids to watch old episodes of Counting On. In the comments, a fan asked Duggar if she and Dillard had any plans to return to the show, to which Duggar finally explained why they left in the first place. "We get asked that a lot… No plans to [return to the show] currently," Duggar wrote. "It just all got to be too much for our little family, so we decided to step away from it all a couple years ago before the birth of our second child." Though Duggar remained a bit ambiguous in her response and didn't address the Twitter controversy, she finally shed some light on their departure.
Fans think Duggar has since had a falling out with her family
Ever since Duggar and Dillard left the show, they've been spending less and less time with Duggar's family. Fans have started to think that the Dillards had a falling out with Michelle and Jim Bob somewhere down the line. Plus, Dillard recently made a snide comment about his father-in-law on Twitter when a fan asked why Jim Bob supposedly wasn't properly paying his children for the show. "… You would have to ask him that," Dillard replied, suggesting there was tension between him and Jim Bob. Nobody knows for sure what the status of Duggar's relationship with her family is, but fans hope they all remain close.