Jill Duggar Reveals That Her Family Didn't Watch Their Own Show When She Was Growing Up
Jill Duggar was just 13 when her family first appeared in a 2004 TLC special titled 14 Children and Pregnant Again! Since then, her family has gone on to star in several more TLC specials, a reality TV show that lasted for 10 seasons, and a spin-off show, Counting On, which has aired since 2015. 
But it turns out that as a child, 19 Kids and Counting wasn't must-see TV in the Duggar house. The 28-year-old mom of two has revealed that the family didn't regularly tune in to watch their own show. 
The Duggars didn't have TV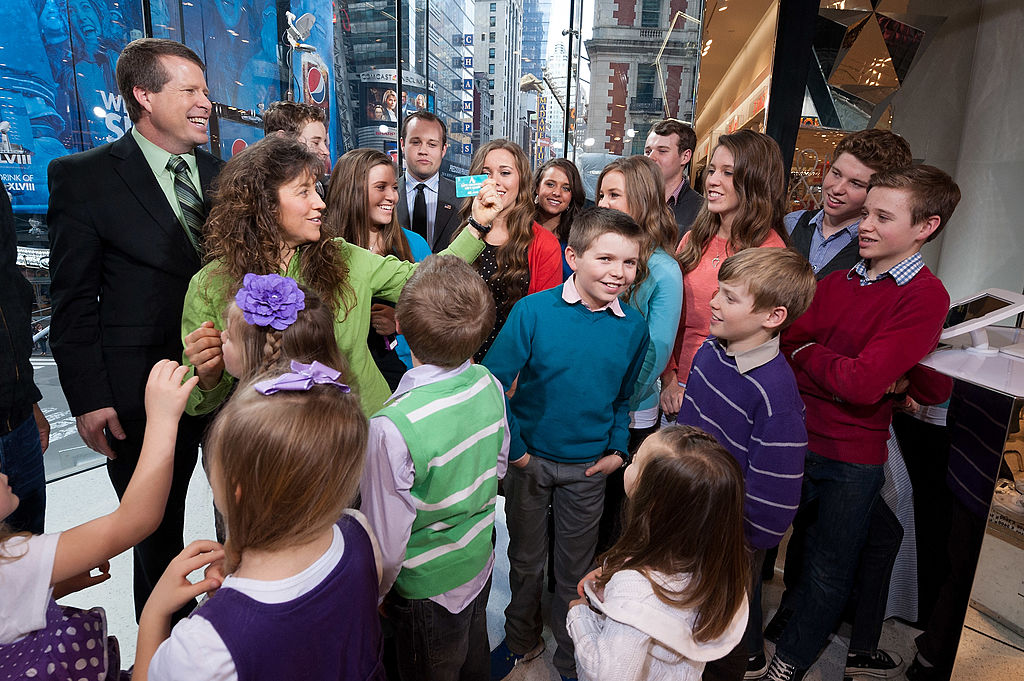 Early on in their marriage, Jim Bob and Michelle Duggar decided to ban TV from their household. 
"I grew up watching TV, but when we got married a doctor friend of ours encouraged us not to have a pet or a TV the first year of marriage. So we did that," Jim Bob told the Huffington Post in 2011. He said that eventually, someone gave the couple a television set. But he and Michelle quickly realized that they were spending so much time glued to the tube that they weren't communicating with each other. Plus, they were shocked by the content of the shows they were seeing.
"We prayed about it and felt we had to pull it out of our house, which we did. And I would say that is one of the best things we have done for our family," he explained.
As a result of that decision, the Duggar kids grew up not watching television. And that didn't change once the family started to become TV stars in their own right. 
The Duggars saw rough cuts of their show
Once the Duggars started appearing in their own reality show, you might have thought that Jim Bob and Michelle would loosen up on the no-TV rule. But that wasn't the case, Jill explained in a November 21 Instagram post. Though the family did watch rough cuts of the show, they didn't usually tune in when it aired on TLC. 
"Growing up in the Duggar family, we were given the rough cuts of the shows before they aired and were able to edit a little if need be, but since we didn't have TV ourselves we would usually only watch it on tv when visiting a relative, friend or at a hotel with cable," she recalled. 
Jill lets her kids watch some TV shows 
Jill's an adult now, and she doesn't appear to have a television set in her family's home. However, she hasn't banned screen time entirely for her kids. She shared the anecdote about her own experience watching TV after her son Israel got excited where he heard the Duggars mentioned on "one of the family shows" she let her kids watch.  
After a commenter asked if she had a television, Jill clarified that her family watches things on a laptop. 
She says she has no plans to return to 'Counting On'
In the comments, Jill also addressed a question that has been on the minds of many Counting On fans: Will she and her family ever return to the show? It's not likely, Jill says. 
"We get asked that a lot…No plans to currently," she wrote. "It just all got to be too much for our little family, so we decided to step away from it all a couple years ago before the birth of our second child."