'Counting On' Fans Question Why Jill Duggar Has No Television in Her New Home
The Duggar family is known for being one of the largest families in the United States. They're also very religious, and their lifestyle has led TLC to give them their own shows: 19 Kids and Counting, which was canceled after Josh Duggar's sexual abuse scandal came to light, and Counting On, which now follows the Duggar children as they grow up. Jill Duggar, a former Counting On star who is married to Derick Dillard, recently gave fans a tour of their new home — and people noticed she did not have a television.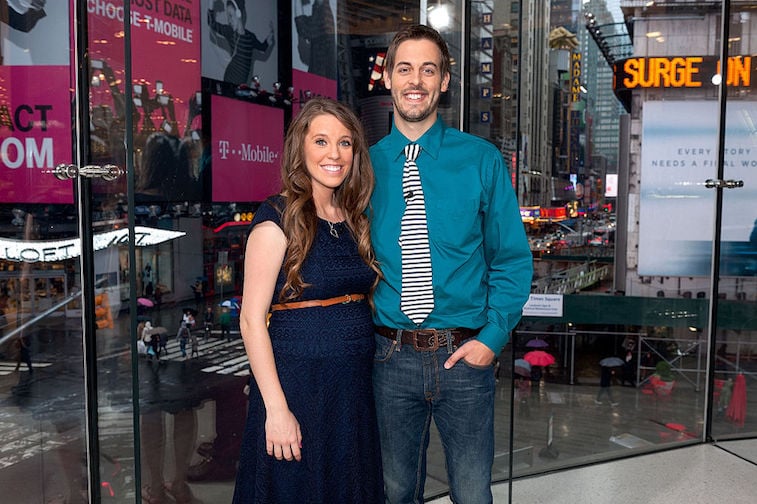 The Duggars are deeply rooted in religion
Anyone who has ever watched Counting On knows that the Duggar family is extremely religious. Michelle and Jim Bob Duggar are devout Baptists, and part of the reason they have 19 children is because they do not believe in birth control. They raised all of their kids to live for the Lord; Michelle homeschooled all of the children herself so as to make sure they got plenty of religious education along with regular schooling. The kids mostly associate with people from their church or those they meet on mission trips. They didn't play on any sports teams growing up or do extracurricular activities that didn't involve their religion.
The children were raised to not dance, listen to modern music, or watch television
The Duggars did not get to experience modern things that most kids enjoy. Growing up, they were not allowed to dance, since it promoted promiscuity (the Duggar girls were also required to wear long skirts growing up so as not to entice anyone with their curves). The kids also weren't allowed to listen to modern music, since the lyrics sometimes portray inappropriate situations. For the same reason, the Duggars did not watch television, either. The kids do supposedly have iPads today, though there are probably strict parental controls on the websites they can visit.
When Jill Duggar built a new home with her husband, Derick Dillard, fans questioned how the two could afford it, since neither person works. However, Duggar didn't acknowledge the criticism and has continued to show off her new home to fans. In a recent video tour of her new place, fans noticed that Duggar's home didn't have any televisions. Though Duggar did not acknowledge fans' curiosity, we can assume that since she grew up without a television, she is raising her children the same way.
Jill Duggar has appeared to continue her family's traditions within her own family
Some of the Michelle and Jim Bob Duggar's children have already married and left the nest. Jill Duggar married Derick Dillard back in 2014, and the two appear to be following in very similar footsteps to their parents. Duggar homeschools her children, and she and Dillard recently moved closer to the Duggar family's home. Duggar often posts photos on Instagram of family recipes passed down from her parents. Though she doesn't seem to be having as many kids as her mom, she's definitely taken on a similar lifestyle.