Jill Duggar Wants Her Fans to See the Controversial Anti-Abortion Movie 'Unplanned'
Jill Duggar Dillard has given her ringing endorsement to the controversial anti-abortion movie Unplanned. In an Instagram post, she shared a photo of her and her husband Derick outside a theater where the film was playing. "We say Unplanned last night & encourage everyone to watch it!" she wrote, adding "#powerful" to the post.

What is Unplanned?

Unplanned is an anti-abortion film based on a memoir by Abby Johnson, a former Planned Parenthood clinic director who resigned from her job after changing her views on abortion. She went on to become a prominent pro-life activist. The movie is distributed by Pure Flix, a faith-based production and distribution company that also released 2014's God's Not Dead and 2017's Same Kind of Different as Me.

While the movie earned a 50% critic score on Rotten Tomatoes, it was a hit with audiences, who gave it a 93% rating. It also nabbed an A+ CinemaScore. Unplanned was No. 5 at the box office on its opening weekend, earning $6.1 million after playing in just over 1,000 theaters, according to Box Office Mojo. Strong word-of-mouth and social media promotion appeared to boost the box office numbers in spite of the fact that major networks like Hallmark and Lifetime refused to air ads for the film and the movie's Twitter account was briefly suspended over the weekend.

It's no surprise the Dillards supported the movie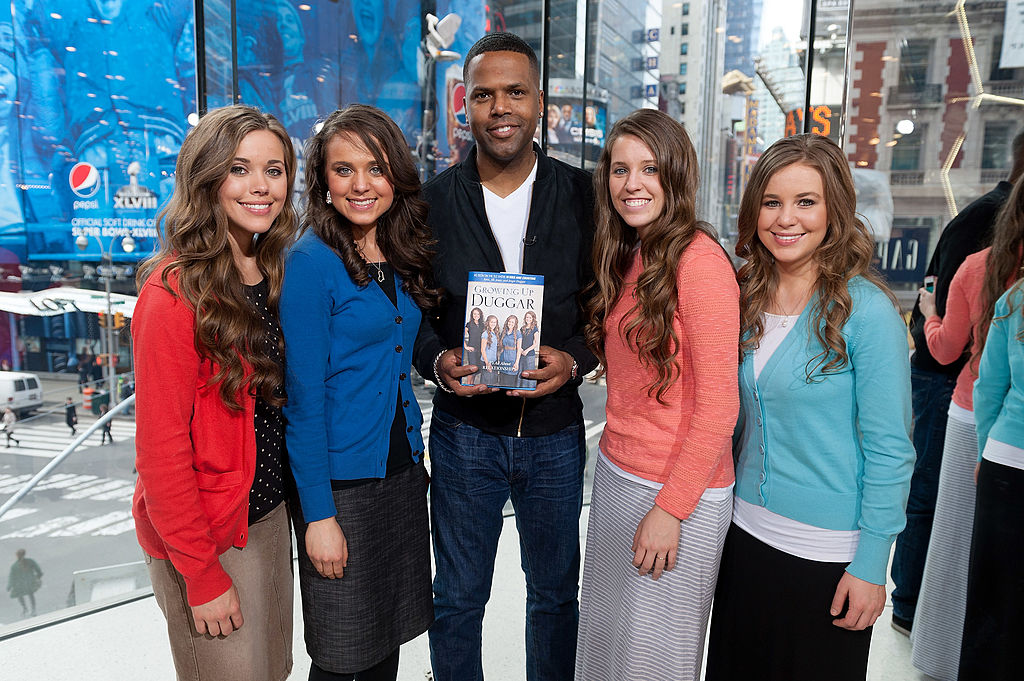 Jill and Derick have made no secret of their anti-abortion views, so it's not surprising that they embraced a film that aligns so closely with their values. "Life is precious, no matter the gestation. #chooselife" Jill wrote on Instagram before urging women to "think twice" about abortion.

Unsurprisingly, Jill's comments generated a flurry of comments on Instagram, some from those who embraced Counting On star's pro-life position, and others from those who are pro-choice. Things definitely got heated, with some commenters arguing "that women should decide what does and does not happen to their bodies" and others making the case that "there are a lot of other options and for me abortion is the easy way out."

Jill and Derick weren't the only people in their conservative Christian clan who voiced their support for the film. Jill's parents Jim Bob and Michelle Duggar saw the movie together, describing it in an Instagram post as "amazing." Her sister-in-law Anna Duggar urged people to see Unplanned, calling it "the most impactful movie I've ever seen." John-David and Abbie Duggar also praised the film.

The Duggars aren't the only well-known names who are urging people to see Unplanned. Vice President Mike Pence tweeted his approval of the film, as did former VP nominee Sarah Palin, former Arkansas governor Mike Huckabee, and actress Patricia Heaton.

How Planned Parenthood responded to Unplanned

Unplanned takes direct aim at Planned Parenthood, and the healthcare organization has objected to the way it is characterized in the film.

"The claims in this film are simply false," the organization said in a statement to the Hollywood Reporter. "Planned Parenthood is proud to provide expert, high-quality health care to our patients, including safe and legal abortion, in a safe and compassionate environment. The movie promotes many falsehoods including most importantly, distortions and incorrect depictions about healthcare."
Check out The Cheat Sheet on Facebook!