Jill Duggar's Followers Are Begging Her to Stop Buying Her Sons Used Shoes
TLC's Counting On shows us the lives of many of the Duggars, but fans are particularly interested in Jill Duggar and her husband, Derick Dillard. The couple is no longer featured on the show due to Dillard's homophobic and transphobic Twitter activity, but they're still quite active on social media. And one of Duggar's recent Instagram photos has fans wondering why she's still purchasing used shoes for her two sons when she can seemingly afford better.
From purchasing her new home to money she's attained through sponsorships, here's why fans are convinced Duggar and Dillard should put away their second-hand shopping habit for the sake of their kids.
Jill Duggar and Derick Dillard seemingly make a comfortable living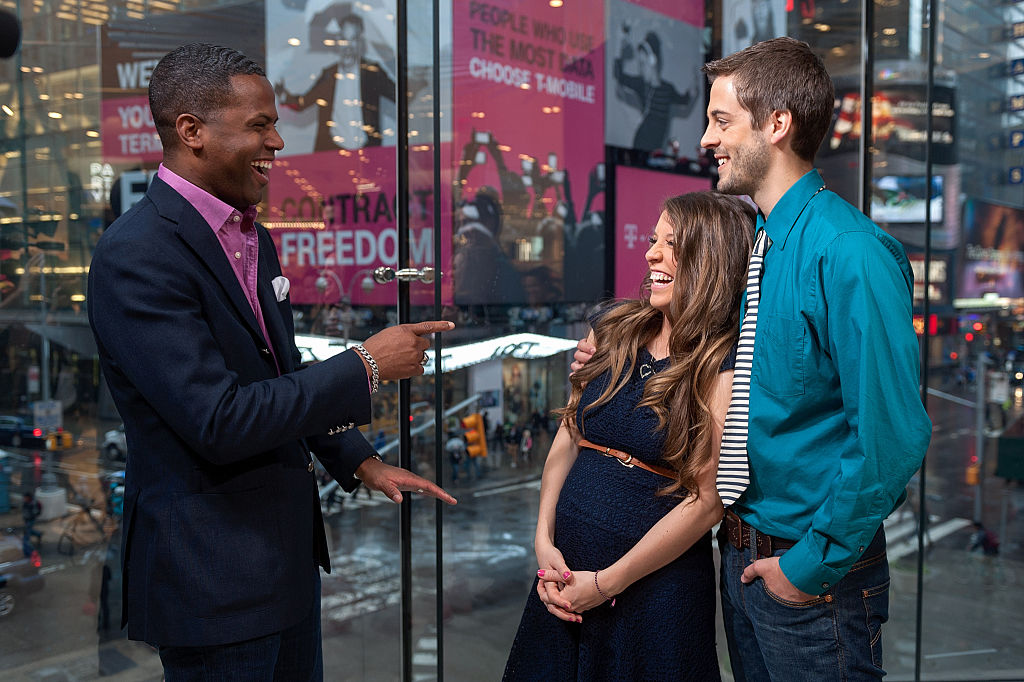 Despite no longer being featured on Counting On, Duggar and Dillard are still living quite comfortably. Currently, Dillard attends law school while Duggar takes care of their two sons at home. And it seems Duggar's frequent social media posts aren't just to please her followers, but rather they also help pay the family's bills.
We can't forget that Duggar has 1.6 million followers, and she's frequently promoting sponsored content from her partnerships. Not only that, but Duggar also controls The Dillard Family blog, which she often points her fans in the direction of on her Instagram posts for new recipes, family updates, and life advice. Since she's frequently telling her followers to head to the blog, we're willing to bet it's monetized and she's making money through clicks that way, too.
So, is Duggar really making enough money from social media to make a comfortable living for her family? It's still unclear, though there's always the possibility that her family could be helping her fund her life, too.
They recently had a new home built for themselves
There's plenty of evidence to suggest Duggar and Dillard are doing quite well financially, and part of that evidence involves their new home. Back in April, Duggar wrote on her family blog all about the new home she and Dillard were having built for them. "We are relocating to Lowell, AR, which is closer to family and more centrally located in Northwest Arkansas," Duggar wrote. Construction is now complete on the home and Duggar and Dillard are happily moved into the new place with their two sons, too.
While Arkansas is a cheap state to live in, building a new home still costs money. It's estimated that building a new home in the state cost the family around $160,000. The median price for a newly constructed single-family home is around $237,000, so it's certainly possible Duggar and Dillard got away with building their home on the cheap due to its location. But even so, it'd likely be even less expensive for them if they just chose to move instead of building.
Fans are telling Duggar she shouldn't buy her sons second-hand shoes
Duggar has taken her followers all through her home via social media at this point. And while she may have grown up buying second-hand clothing, her fans think she should let her sons at least have new shoes. In this Instagram post sponsored by Rhea Lana's upscale children's consignment shop in Arkansas, Jill wrote, "I literally have a running list and just come here to do all my kids shopping! It's the best place to find gently used kids clothes at a fraction of the price!" As for the shoes, she then added, "Oh, and I pre-measured the boys feet to hopefully get a more accurate measurement on shoes since they aren't with me."
"You never buy used shoes. They conform to the first owners foot. Really you can afford NEW shoes for your kids!!!!" one follower commented. Another wrote, "When my kids were little we always got them name brand shoes. The clothes it doesn't matter if they are used but shoes are different." Yet another wrote, "Ok you can afford new shoes for your boys they don't have to be expensive nor name brand."
Perhaps Duggar's just used to buying everything from consignment shops since that's how she was raised, so even if she does have the money, she's unlikely to change. Her followers also asked her to record a clothing haul from the store, so we'll have to see if she delivers.
Check out Showbiz Cheat Sheet on Facebook!