Jill Duggar's Followers Have Mixed Feelings About Her 'Funny' Instagram Story of Her Son Crying
There are plenty of controversial members of the Duggar family. We've been watching Jim Bob and Michelle Duggar's 19 children grow up on TV since the early days of 19 Kids and Counting. And now, about half of their children are all grown up, married, and starting families of their own. We see many of their children, like Jessa, Jana, and Jinger, on TLC's Counting On. But Jill Duggar and her husband, Derick Dillard, are no longer welcome on the show and thus share their lives on social media instead.
Jill shares the good, the bad, and the ugly on her Instagram. And while she certainly has fans, many also question her parenting. Her latest Instagram Story features a choice she made for her broken car window — and while it's meant to be funny, her followers have given mixed reactions.
Jill Duggar recently posted about her broken car window
Jill Duggar is known for posting about the ups and downs in her life — and she recently added a post and Story to Instagram regarding her latest car trouble. In the Story, Derick Dillard is driving the car while Jill is in the passenger seat — and it's clear the car window in the backseat is broken. It's covered in plastic, but a hole in the plastic is making it flap uncontrollably while the family rides in the car on the highway.
Jill explains that the window won't roll up, and she also laughs that their makeshift solution is no longer working. That's not the controversial aspect of the video, however. Samuel, Jill and Derick's 2-year-old, is sitting in the car seat next to the window, and he's seen crying because he's scared. Instead of doing anything to remedy the child's fear, Jill just allows him to cry and features him wailing in the video.
Her followers are having completely mixed reactions about the Instagram Story
Jill has a number of followers who completely relate to her plight, and they noted as much in the comments of this Instagram post. "We have all been there!!! Well… at least most of us. Some people are perfect and have never had these moments judging on the post above," a fan commented. And another wrote, "Welcome to the taped window club. Been part of this club for going on 2 weeks." Many others even added their suggestions for fixing the window, as this seems to be quite a common problem.
Others, however, were alarmed by Jill allowing her son to sit so close to the open window. And Samuel's crying also unnerved many. A follower wrote, "Wouldn't his seat have fit in the middle? Then you could have sat in the back seat next to the open window and taken the brunt of the wind and rain." And another wrote, "This is flat-out very unkind and unfeeling actions towards a child. … To subject him to the cold and wind sounds in a moving car without a window and then laugh about it on social demonstrates a very low level of empathy and concern on your part."
This is far from the first time Jill has been slammed for her parenting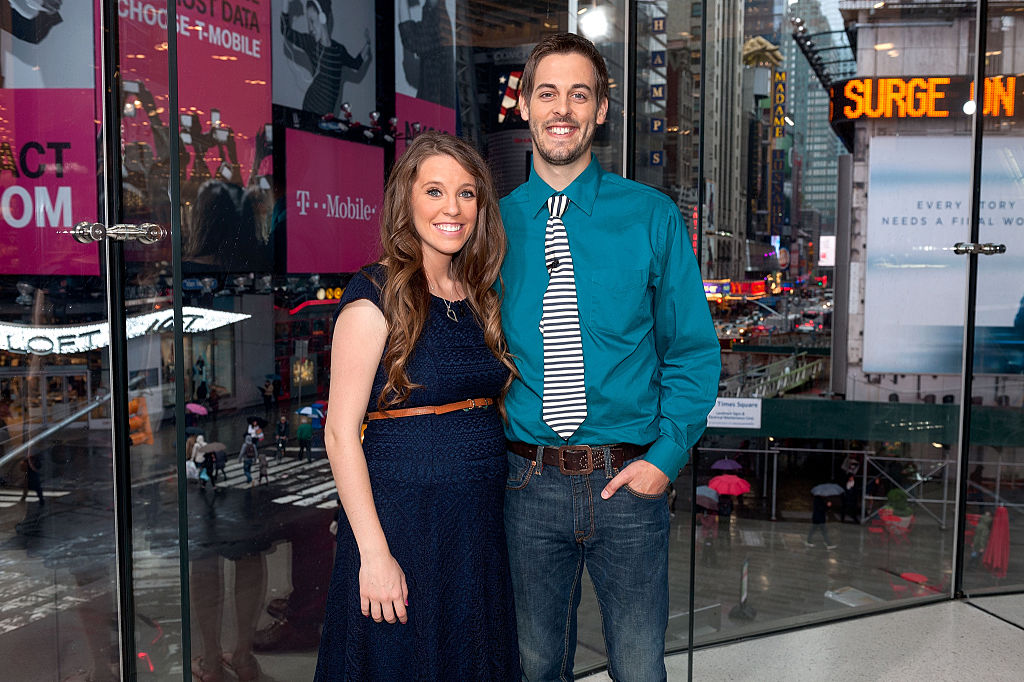 Jill and Derick have been under a microscope from Counting On fans since they were removed from the show. And since they're quite candid about their lives and parenting choices, this also leaves them vulnerable to criticism. Jill has been attacked by her followers for her homeschool program in the past, and she's also been criticized for allowing her children to run in flip flops and for giving her son a toothbrush as a "reward."
Even with the critique, Jill and Derick definitely make an income from social media, so we doubt they'll stop their posts. Whether the attention is good or bad, they may be benefiting from the negative commentary a lot more than we think.
Check out Showbiz Cheat Sheet on Facebook!