Jill Duggar's Husband, Derick Dillard, Just Shocked His Instagram Followers By Making a Pop Culture Reference
Whether viewers watch TLC's Counting On or not, there's no doubt everyone knows who the Duggars are. The famous family of 21 first attained fame via Jim Bob and Michelle Duggar. And now that their many older children have been exposed to the reality TV world, fans are happy to follow them as they court, marry, and start families of their own.
One Duggar who garners a ton of fan interest is Jill. While her husband, Derick Dillard, got them removed from the network, they both still post a ton on social media so fans can follow their every move. And Dillard's recent Instagram post includes a pop culture reference that fans were very surprised to see. Here's what Dillard posted and what everyone's saying about it.
The Duggars didn't grow up listening to modern music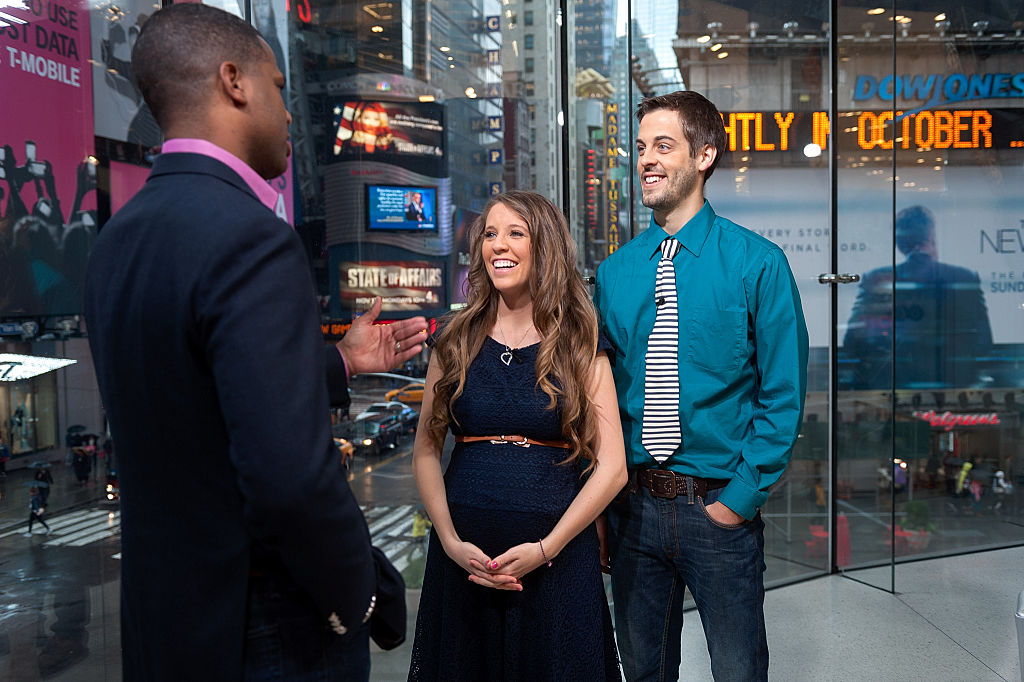 It's well known that the Duggars grew up with incredibly strict household rules. From their dress code to their media consumption, everything they were exposed to was guided by Jim Bob and Michelle's beliefs. And this also meant that they never listened to modern music when they were kids. According to TV Shows Ace, the Duggars believe modern pop music promotes sexuality and desire — and that's not something anyone in the family is allowed to experience before marriage. Not only that, but the Duggars aren't allowed to dance, either.
Now that many of the kids in the family are well into adulthood, it seems they are exposing themselves to modern music, however. Jana Duggar recently posted a Michael Buble reference in an Instagram post, so that's definitely an indicator that she's branching out. There's also a good chance Jim Bob and Michelle have gotten laxer with their household rules, too.
Derick Dillard might be more progressive than anyone expected
Jill Duggar and Derick Dillard are one of the most talked-about duos in the Duggar world. While Jill is mild-mannered and soft-spoken, Dillard has generated a ton of controversy in the past. He got himself and Jill removed from Counting On for sharing homophobic and transphobic tweets. And because he met Jim Bob's approval before marrying Jill, we know he's ultra-religious as well.
Oddly enough, it seems Dillard may have some more progressive views than many would expect. While all of the Duggars were homeschooled, Dillard wasn't — and he also mentioned to a fan on Instagram that he would support his children going to public school. Not only that, but while Michelle Duggar has been quite outspoken regarding her negative opinions on birth control, Dillard alluded that he and Jill use contraception. And he also praised Jill for supporting women's rights, which seems quite left-leaning compared to some of the tweets he's written in the past.
He just made a reference that fans are freaking out over
While Dillard has clued his followers in that he's a lot more progressive than the Duggars, he gave another hint that he knows modern references that no one would expect him to be aware of. On this Instagram post of him playing with his two sons, Dillard captioned the photo, "I love it when they call me big papa… ha love hangin with these two, even if it might not always seem the most productive. It'll pay off in the end. I love them and how inquisitive they always are about the world around them." But it's the beginning song lyrics that really had fans going.
"LOL did you just quote Biggie Smalls," a follower asked. Another added, "Wait a minute did u just biggie smalls a lyric??? Yasss Derick knows wassup!!!!!" Yet another wrote, "What do you know about Biggie Smalls @derickdillard ?? Enjoy your little ones."
It seems like fans actually think Dillard's quote is hilarious given who he is and who he's married to. Perhaps he's trying to curb fan favor since he's no longer on Counting On. Only time will tell if it works!
Check out Showbiz Cheat Sheet on Facebook!