Is Jill Zarin Returning to 'RHONY' Season 12?
Jill Zarin is a name that keeps popping up since Bethenny Frankel's exit from The Real Housewives of New York City. The former housewife is rumored to be making an appearance on Season 12 that is currently in production. Andy Cohen, the father of the franchise, is finally spilling the tea and revealing if Zarin is coming back or not.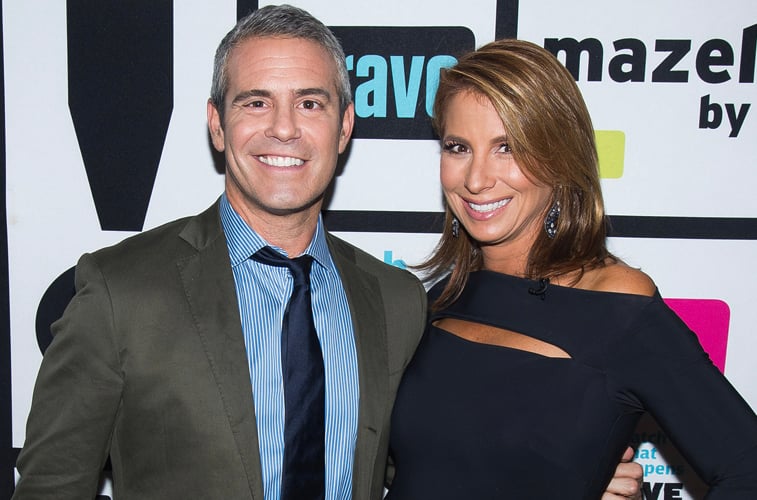 Jill Zarin is open for a comeback
Zarin was one of the original castmembers when RHONY premiered and made it through the first four seasons. In the last three years, the former housewife has made guest appearances on the show. Her most notable scene was when she patched things up with Frankel during Season 10.
"I don't want to ruin the relationship with Gary [her boyfriend]. You know how TV can ruin relationships so probably not the best idea," she told Life & Style when asked if she would return to the Bravo show.
Zarin also added: "The show did such amazing things for me. You know, I'd like to go back in some ways but in some ways, you know, it's a scary proposition because Gary is dangerous and you know he's gonna get me in trouble. Friend role is great, friend role is the best because I never did it for the money, it was never about money for me so yeah, it was more to have fun and I think that it would be fun but you know if it's meant to be, it's meant to be."
Andy Cohen spills the tea on 'RHONY'
Cohen was at an event in Los Angeles and was asked about RHONY where he seemingly confirmed Zarin's return.
"I think you will definitely be seeing Jill popping up," Cohen told Extra.
The Watch What Happens Live host also talked about Frankel's exit from the show remaining positive that she would return in the future.
"The door that we have on the Real Housewives is a revolving door, so she's out now, [but] I am hoping she comes back in at some point/ The drama keeps happening and life will go on," he expressed.
Ramona Singer spotted with Jill Zarin
As production for Season 12 of RHONY rolls, Ramona Singer was spotted with Zarin at the Hamptons. The photo the prosecco queen posted on Instagram with Zarin didn't reveal too much but it made fans giddy that the OGs were hanging out together.
Zarin told People recently that "nothing's changed" about her plans to rejoin the NYC housewives.
"All I can say is they've started filming and I'm here," she told the publication. "I'm at the tennis event today. Watch and see what happens, as Andy Cohen says."
'RHONY' will go on without Bethenny Frankel
As Season 12 of RHONY geared up, all of the Season 11 ladies were expected to return until Frankel dropped a bomb.
"I have decided to leave the 'Housewives' franchise to explore my next chapter," Frankel said in a statement via Variety. "It's time to move on and focus on my daughter, my philanthropy and my production partnership with Mark Burnett, producing and starring in shows which represent a shift in the conversation for women. With the changes in modern culture, I want to highlight the strength, confidence and unstoppable power that women have."
"My experience at Bravo has been an incredibly magical ride. I am so grateful to them for highlighting my entrepreneurialism and allowing me to pave the way for many women to achieve their goals. I am excited for my future. The best is yet to come," she ended her statement.
After Frankel's exit, there have also been rumors that a man would take her place in a shake-up to the format.
"At the moment, nothing is off the table," an insider told podcast Straight Shuter. "Producers are always looking to tinker with the formula to make sure the show doesn't get stale."