'Counting On': Why Jim Bob and Michelle Duggar Might Be Secretly Worried About Their Grandchildren
Michelle and Jim Bob Duggar welcomed 19 children throughout their marriage, and they've become one of the largest families in the United States. Since then, the two have watched several of their children marry and have welcomed many grandkids since their kids have wed. But they might be secretly worried about all the new grandchildren in their family.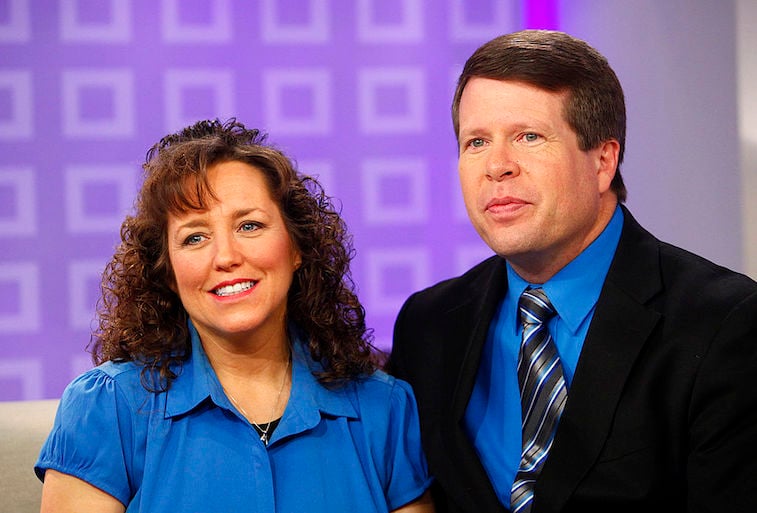 Michelle and Jim Bob instilled many religious values into their children
Growing up, Michelle and Jim Bob made sure that religion was brought into every aspect of their children's lives. On Christmas, the family hangs a banner that says "Happy Birthday Jesus" to remind their family members that the Christmas tree and Santa Claus are not the true part of the holiday. They homeschooled their children so that they could give them an education that tied into religion at all times. They instilled the idea that their children couldn't have any intimate relations with anyone to whom they weren't married. And they can only hope their own children do the same.
As their kids have grown up, some of them have laid off the strict rules
Michelle and Jim Bob have watched their children grow up to start families of their own. While some kids, such as Jill, Jessa, and Joseph, appear to be treating their families exactly as their parents did, others seem to live in more laid-back environments. Jinger Duggar recently suggested she'd allow her daughter to play sports; the Duggars never participated in any extracurricular activities that didn't have to do with religion. Jinger also isn't having baby after baby the way her parents did. And John David recently married Abbie Duggar, and the two of them didn't get pregnant right away, either. Abbie had a full time job as a nurse and frequently wears tank tops and pants, which shows they will probably raise their children a bit more relaxed than John David was raised.
Michelle and Jim Bob might secretly worry their grandchildren won't be taught the same values as their kids were
As Michelle and Jim Bob watch their grandchildren grow up, they might be secretly worrying that their children won't raise their grandchildren to have the same devotion to religion. If Jinger Duggar allows her daughter to play sports, it will be less time Felicity can devote to God. And if John and Abbie allow their daughter to wear pants, their daughter might accidentally send the wrong message to men before she's married.
Michelle and Jim Bob seem to want their grandchildren to be raised close to them
The parents have done their best to make sure all of their children are introduced to people who either belong to their church or attend church in the general area (with the exception of Jinger, and needless to say, she has become the most rebellious Duggar). Michelle and Jim Bob might purposely be trying to get their grandchildren to be raised as closely to them as possible, so that they can spend time instilling religion into all of them. The two probably wouldn't like if any of their kids let up on the values they were taught.