Jim Morrison: How Much Was The Doors Legend Worth When He Died?
If you wonder why folks get a far-off look in their eyes when they recall the late 1960s, just take a look at the bands performing at the time. You had The Beatles in their epic, late run; The Rolling Stones right behind them; Jimi Hendrix on fire; and Led Zeppelin dropping its first albums.
But before Jimmy Page and Robert Plant would lay waste to the hard rock scene, Zeppelin had to get past the impressive milestones set by another bluesy rock band — The Doors. By 1970, no hard-rock band had delivered gold record after gold record like the band did up to Morrison Hotel.
With the charismatic Jim Morrison as its frontman, it seemed like the band could go as far as it wanted. But Morrison wanted more, and left the group to move to Paris. Tragically, he passed away there, at the age of 27, in 1971.
Even though the band had only appeared on the scene with its self-titled debut four years earlier, Morrison could already call himself a millionaire at the time of his death. Here's a look at some of his recording milestones and his net worth when he died.
5 straight gold records by 1970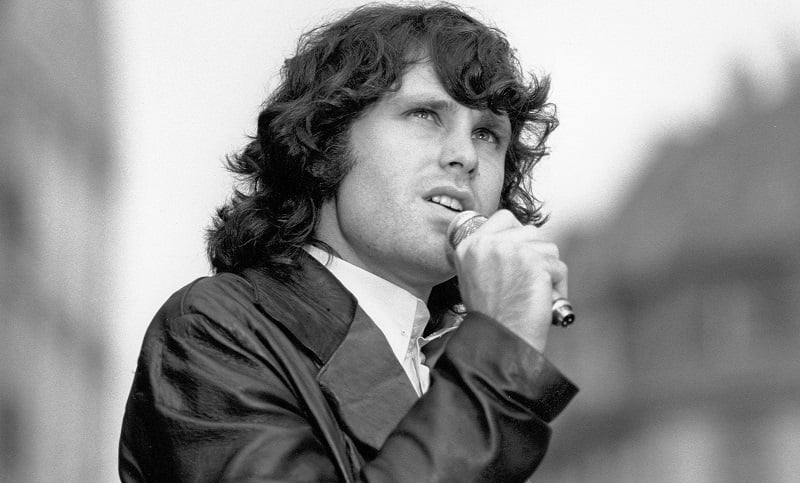 When The Beatles and Stones dueled for rock supremacy in the mid-'60s, it was a battle of two British acts — one of which (the Fab Four) didn't even tour anymore. With the release of The Doors (1967), American fans had a California band to seek their teeth into, and they responded in kind.
Originals like "Light My Fire" and "Break on Through" were both smash hits from that first Doors album, but it was "The End" and the blues standard "Backdoor Man" that revealed a darker, more intense side than rock fans had known.
Soon enough, Doors records were selling like wildfire and the band was selling out concert halls across the country. The group's run of five consecutive gold albums had never been done before when The Doors achieved it in 1970.
Meanwhile, as fans pined for a Beatles live gig, The Doors were putting on mind-blowing performances that resulted in Morrison's arrest on several occasions.
Naturally, if you want to become a rock legend, getting arrested for "inciting a riot" should be on your rap sheet. Morrison had that and more, and fans couldn't get enough of it. His legend grew appropriately.
Jim Morrison's net worth was $2.5 million when he died.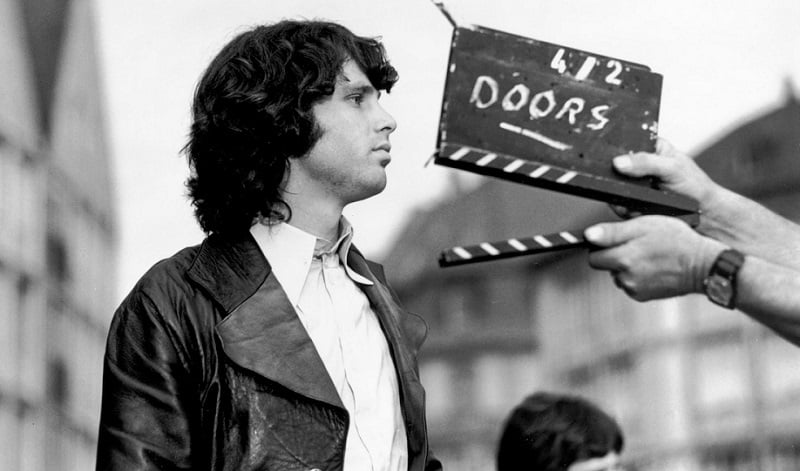 At the time of his death in '71, Morrison's fortune was valued at $400,000. Adjusted for inflation ($2.48 million), that would make him a millionaire several times over. However, that was only the beginning of what you could call Morrison's earning potential.
Between 1991-2013, The Doors sold 17 million albums and 5 million downloads in the U.S. alone. Overall, the group has posted over 30 million album sales in America and upwards of 100 million sales worldwide.
While there's something to be said for the "die young and leave a good-looking corpse" school of myth-making, it's clear old rock stars do just fine these days. In fact, one calls himself a billionaire in 2019.
Morrison's image, which was among the most iconic of the '60s rockers, would have carried him a long way.
Check out The Cheat Sheet on Facebook!