Jimmy Kimmel Responds to the Shootings in El Paso and Dayton
As the host of Jimmy Kimmel Live, Kimmel has used his platform to speak out about social issues including health care and the separations on the border. He may speak about the weekend mass shootings in Dayton, OH and El Paso, TX on his show tonight, but first he met with the Television Critics Association who asked him his thoughts.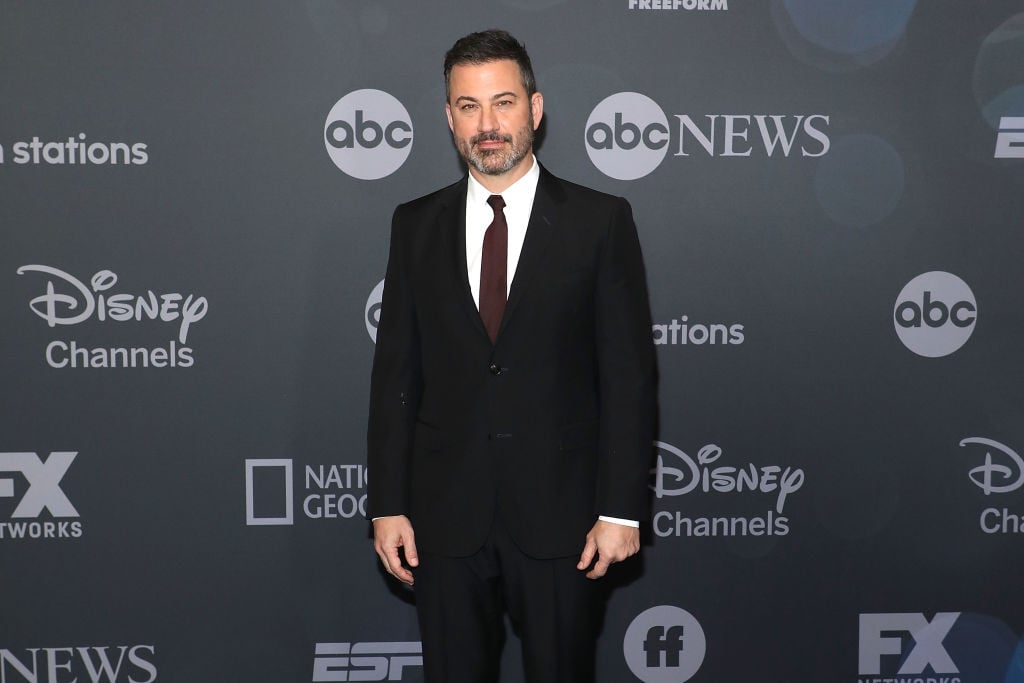 This morning, Kimmel spoke with the Television Critics Association about Jimmy Kimmel Live and Live in Front of a Studio Audience. Kimmel went straight to Jimmy Kimmel Live to prepare tonight's show after his panel. Jimmy Kimmel Live airs weeknights at 11:35 on ABC.
Jimmy Kimmel feels a duty to talk about the shootings
Jimmy Kimmel knows his audience expects him to say something in his monologue tonight, and he accepts that responsibility.
"I think now there's an expectation that late-night talk shows will address these horrible things, and I wish we didn't have to, but nobody's doing anything about it at all," Kimmel said. "We seem to forget about these tragedies, nationally, four days after they happen."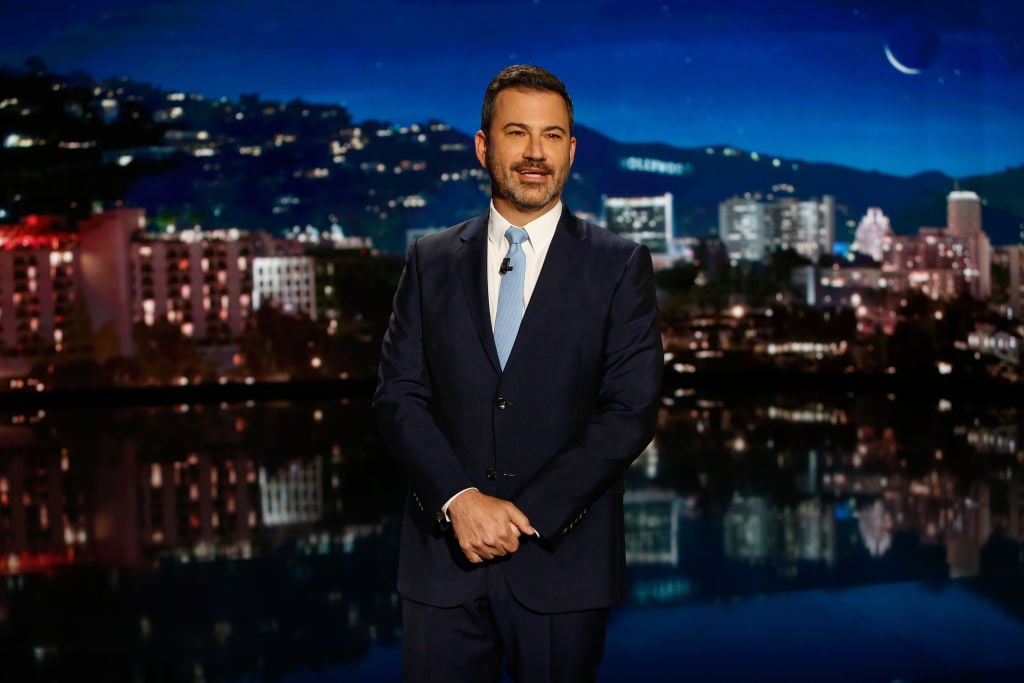 Keeping the discussion alive is one of Kimmel's motivators. He's also the voice of the people.
"I know that I don't have any thoughts that are new or groundbreaking," Kimmel said. "Usually by the time we get on the air, there's been 24, 48 hours of news coverage, but just to remind people that 97 percent of Americans believe that we should have background checks for purchases at gun shows, and our politicians don't seem to care about what we think anymore."
Jimmy Kimmel is following David Letterman and Jon Stewart's lead
Kimmel looks to Letterman and Stewart as the late-night hosts who really injected their shows with social commentary. Now that they're off the air, it's Kimmel's job to keep the conversations going.
"I just don't know what alternative there is," Kimmel said. "You watch the news all day. You see what's going on. How do you walk onstage and ignore it? It just doesn't work anymore. You can't. I wish I could. It's hard for me to talk about serious subjects. It takes a lot out of me, and I do want to be funny. That's fun. It's not fun, anything like that."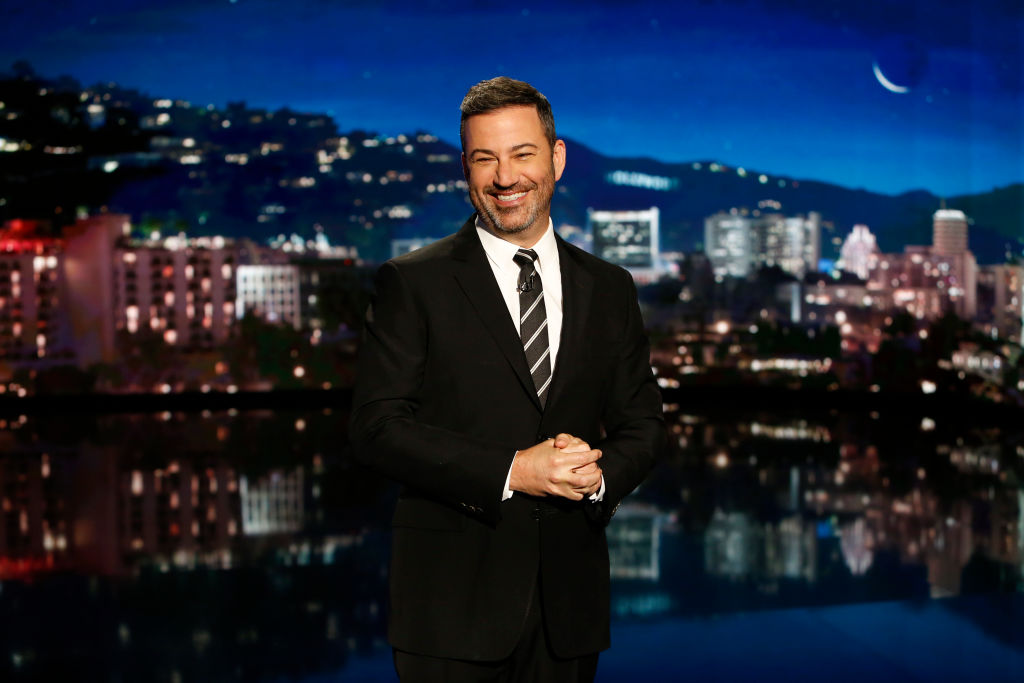 Yet late-night hosts have an ability to reach people in a way that perhaps talking heads on news shows cannot.
"I think that people, when they watch late night television shows, they feel they know you maybe more than any other format," Kimmel said. "I think that they want to know what you think in the same way that when you interact with your friends, you want to know what they think about things, and I wish we didn't have to do it so frequently."
Jimmy Kimmel will not run for office
Perhaps Kimmel could do more than just talking about the issues of the day. Perhaps he could run for office and try to fix things. Despite questions about running for office, Kimmel has no plans.
"I was the coach for my son's basketball team, and I couldn't deal with that," Kimmel said. "All the parents coming up and trying to get their kids more playing time, my response always was 'Do you want to coach this team?' I feel like that's what I'd be doing the whole time if I was in office. I don't have the patience for it."
Kimmel is still surprised people ask him to run.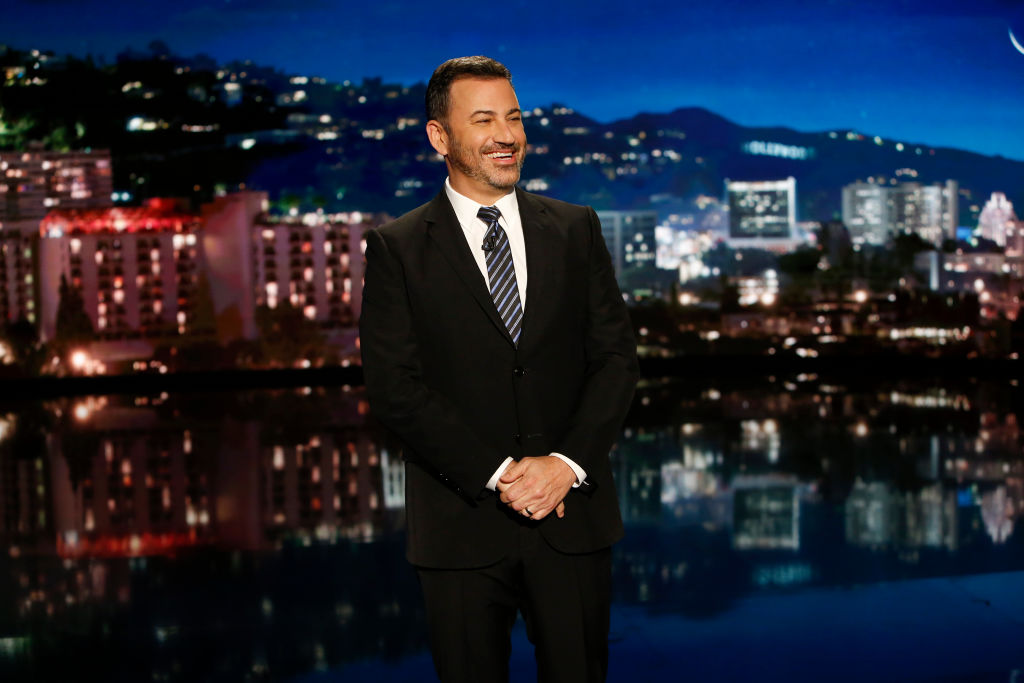 "I guess you just don't know me that well is really the thing," Kimmel said. "Somehow I've become some kind of example of political correctness, but that is not what I am at all. There are certain things that are so crazy, I can't believe we are not screaming about them 24 hours a day. Hopefully what we do is we are funny most of the time, but sometimes you just can't avoid using that platform to hopefully change people's minds a little bit or to get people who are like-minded to act."