Jinger Duggar Just Confirmed She Has 1 Thing In Her Home That Her Other Family Members Don't
Jinger Duggar has clearly been doing life a bit differently than the other members of her family. Ever since she married Jeremy Vuolo, she's been exposed to new things in life, from wearing pants to attending sporting events. However, Duggar's recent Instagram post also confirmed that her home life with Vuolo is different from the way the rest of her family lives.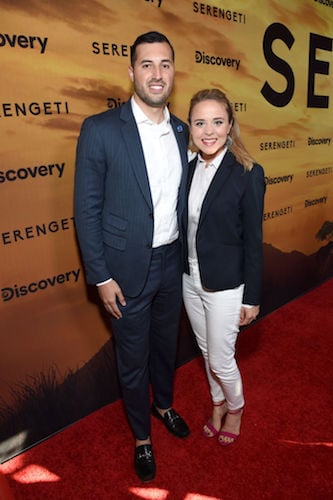 The Duggars were raised in a very strict household
Growing up, the Duggars lived life very differently than most Americans. They are an extremely religious family, and everything they do is to serve God. This means that their enjoyment in life mostly comes from things God has created, such as nature. The kids were homeschooled by Michelle Duggar so that they could all have as much religion incorporated into their learning as possible. And when it comes to finding partners, the Duggars didn't date around; they court with the intention of marrying. Oh, and they can't have any sexual activity (they can hardly be physical) prior to their wedding day.
They don't listen to modern music or watch television
When the Duggars have fun, it isn't in the way most would think. The family loves to hike and take in natural sites, since they were created by God. But they didn't grow up listening to modern music or watching modern television. There are often sexual undertones in songs, and television tends to have scenes related to pre-marital intimacy, both of which Michelle and Jim Bob Duggar never wanted their children to be exposed to. The kids also never played competitive sports, likely because there are no religious roots in most modern sports.  
Duggar's recent photo clearly shows a television in her home
Duggar recently posted a photo to Instagram showing Felicity, her daughter, enjoying pancakes with Vuolo on a Saturday morning. Though the photo was meant to capture the adorable moment between father and daughter, fans couldn't help but notice the huge flat screen television in the background. Most of the Duggars do not have TVs in their homes; when Jill Duggar gave fans a tour of her new place, people were quick to notice that she didn't have one. But Vuolo and Duggar have continued to break her family's rules and establish a life of their own.
It seems that Duggar is trying to raise her daughter differently than how she was raised
Ever since Duggar married Vuolo, she's been taking her life in a much more modern direction. And part of that could be because she's trying to raise her daughter differently than she was raised. Duggar grew up with very little freedom, and she likely doesn't want that for her own kids. Though she and Vuolo are still very religious (the family just moved to Los Angeles so Vuolo can take graduate classes in religion), they seem to have a more modern approach to life than anyone else in their family. They understand that they can still make God a large part of their lives without giving up everything that comes with being a modern American.