Jinger Duggar's Followers Are Divided On Her Decision to Raise Her Daughter in California
The Duggars have graced our television screens for years, and it's hard to believe how grown-up some fan favorites are. While many of the family members, including Jim Bob and Michelle, are still in Arkansas, Jinger Duggar took a leap of faith with her husband, Jeremy Vuolo, and headed out west for a new life. Now, the two are in Los Angeles, California — and from the looks of her Instagram, it seems she's loving the sunny weather, laidback lifestyle, and new style she's acquired since being there.
Jinger and Jeremy are also raising their young daughter, Felicity, in California with them. And while the little girl is all-smiles in photos, fans are totally divided on what they think of the parents bringing their little girl to the west coast. Here's what they're saying.
Jinger Duggar has been in Los Angeles since June
Fans have long praised Jinger Duggar for being one of the more independent members of her family, and she's proven all of her fans correct with her recent move to California. She and husband Jeremy Vuolo posted to their blog regarding the reason why they made plans to leave their home in Laredo, Texas.
"Through much prayer and counsel, the next step for our family is to relocate to Los Angeles to attend Grace Community Church as Jeremy pursues graduate studies at The Master's Seminary," the couple wrote. "As excited as we are to begin this new adventure, leaving Laredo this July will be one of the hardest things we've ever done; our friends here have become like family. Please pray for us as we open this new chapter of our lives."
Jeremy posted this sweet photo of their daughter, Felicity, on his Instagram in June to tell fans he and Jinger had arrived in California, too. "We've begun our adventure west, to our new home in Los Angeles!" he captioned the post.
Many of her fans have criticized her choice to raise her child there
Felicity just recently had her first birthday, and judging from Jinger and Jeremy's Instagrams, it seems the tiny Vuolo is loving the California sunshine. Unfortunately, not everyone's happy about Jeremy and Jinger's decision to raise their daughter in California. And many have taken to Jinger's Instagram to share how they really feel.
"California is a terrible place to raise a child," one of her fans commented on this photo of Felicity. And another wrote, "How do you handle living in a place known for is unbelief in Jesus? [sic]." Many others have made general comments about how California is not the right place to move a family. "Why LA! Most importantly, why California! Born and raised in California and my family and I couldn't get out fast enough! No place to raise a family! Hopefully it's not a permanent move!" another follower posted to Jeremy's Instagram.
Others praise Jinger for bringing Felicity to California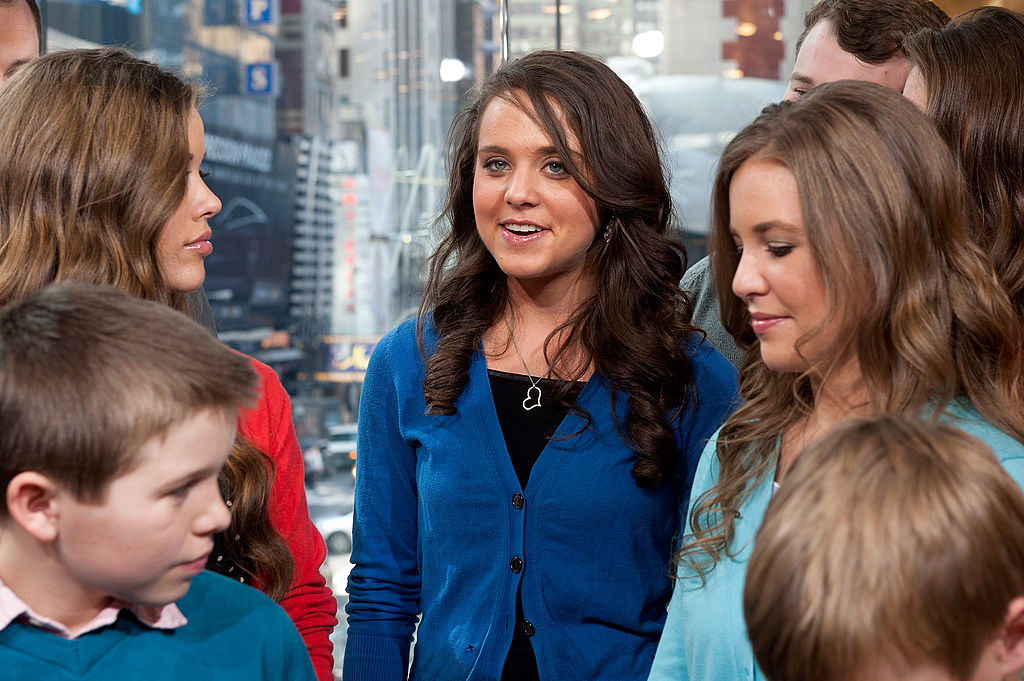 While plenty of Jeremy and Jinger's followers think they made the wrong decision by bringing Felicity out west, others are praising the family for taking a leap of faith. As one follower commented on Jeremy's Instagram photo announcing their move, "You know, we always think we may live in the safest place but untrue…you are never safe unless you are saved by the Blood of Jesus. Have a wonderful journey on this path that God has for you and yours."
Many others have followed suit showing their excitement for little Felicity. "I love that you are just really enjoying your baby girl and spending this time with her. I love your big family but I've always been impressed that you are doing you and making your own path in life," another follower commented on Jinger's recent post. And many others commented on how happy both Felicity and Jinger appear to be.
We're hoping Jinger, Felicity, and Jeremy are all having the time of their lives in California despite those who critique them!
Check out Showbiz Cheat Sheet on Facebook!