Jingle Ball 2019 L.A. Review: BTS, Lizzo, Halsey, and More Bring the Heat This Holiday Season
On Dec. 6, iHeartRadio's 102.7 KIIS FM's 2019 Jingle Ball reigned in nine music artists who could easily sell out The Forum in Los Angeles on their own accord. The five-hour holiday event showcased some of the biggest names in its lineup, including BTS, Billie Eilish, Katy Perry, Halsey, Normani, Camila Cabello, Louis Tomlinson, Lizzo, and Sam Smith.
"That's the thing about Jingle Ball. It's singlehandedly the best concert in the world because of how many artists you can get in one place," Halsey said during her set.
Naturally, in a concert filled with all-star acts, each performance gifted fans with top hits meant to please the general audience. Here are the highs and lows from the night.
ARMY welcomes BTS with a sea of purple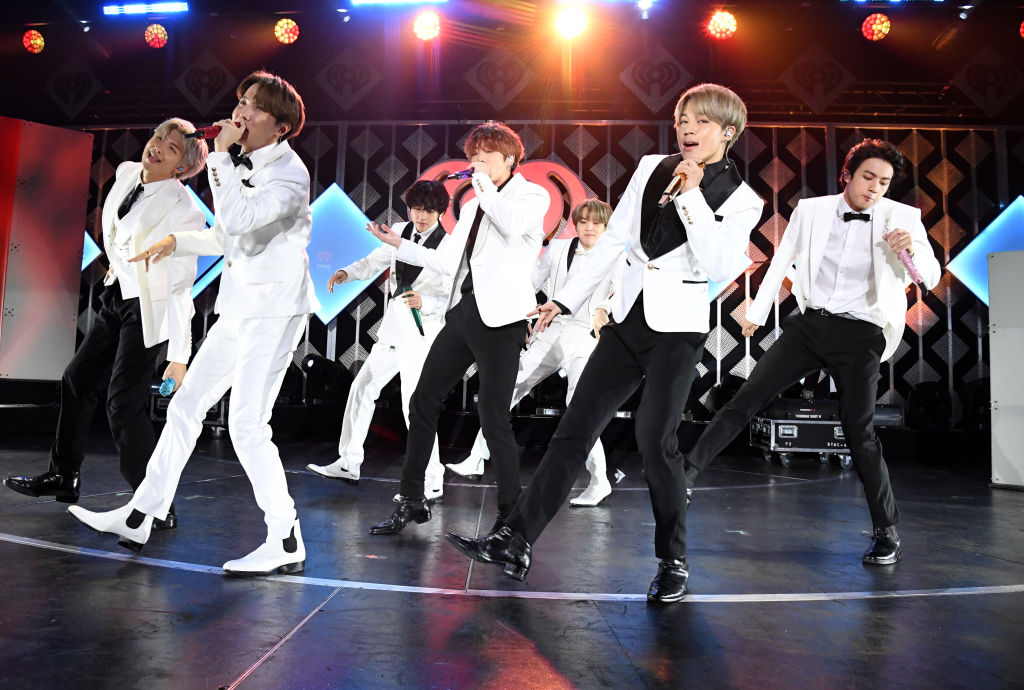 Even before their 15-minute opening set, BTS's ARMY set the tone with a booming fan chant for the South Korean band — including members RM, Jin, Suga, J-Hope, Jimin, V, and Jungkook — that would have been heard across L.A. if not for The Forum's enclosed walls.
The crowd cheered in unison as purple lights from ARMY bombs glowed throughout the packed venue. And suddenly, it became abundantly clear that the 2019 Jingle Ball belonged to ARMY as BTS performed flawless renditions of "MIC Drop," "Make It Right," and "Boy With Luv," which featured special guest Halsey.
Then when BTS wrapped their short three-song set, fans noticeably began exiting the venue and the crowd drowned in darkness as the light sticks slowly switched off — proving just how much influence ARMY had over the event.
Billie Eilish exudes cool girl energy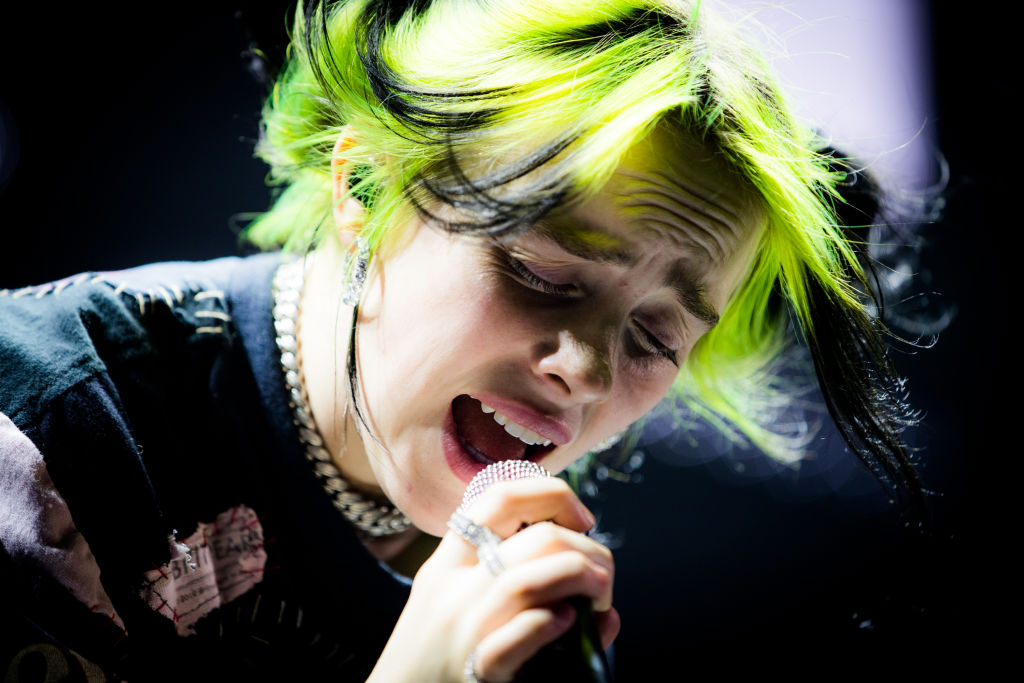 Despite the sea of purple disappearing once BTS left the 2019 Jingle Ball in L.A., a few fans offered their support for Billie Eilish, changing the ARMY bomb color from purple to green.
Regardless, the 17-year-old began her set with the Grammy-nominated "Bad Guy," followed by "You Should See Me in a Crown" and "All the Good Girls Go to Hell" that fully exemplified her cool-girl aura. Eilish also got real with the Jingle Ball audience, asking everyone to "be happy that we're here and happy that we're breathing and alive right now, together."
The singer then delivered an emotionally raw performance of "When the Party's Over" as the powerful music video played in the background. And finally, Eilish finished her set with a haunting rendition of "Bury a Friend," leaving the audience chilled to the core.
Katy Perry brings some holiday cheer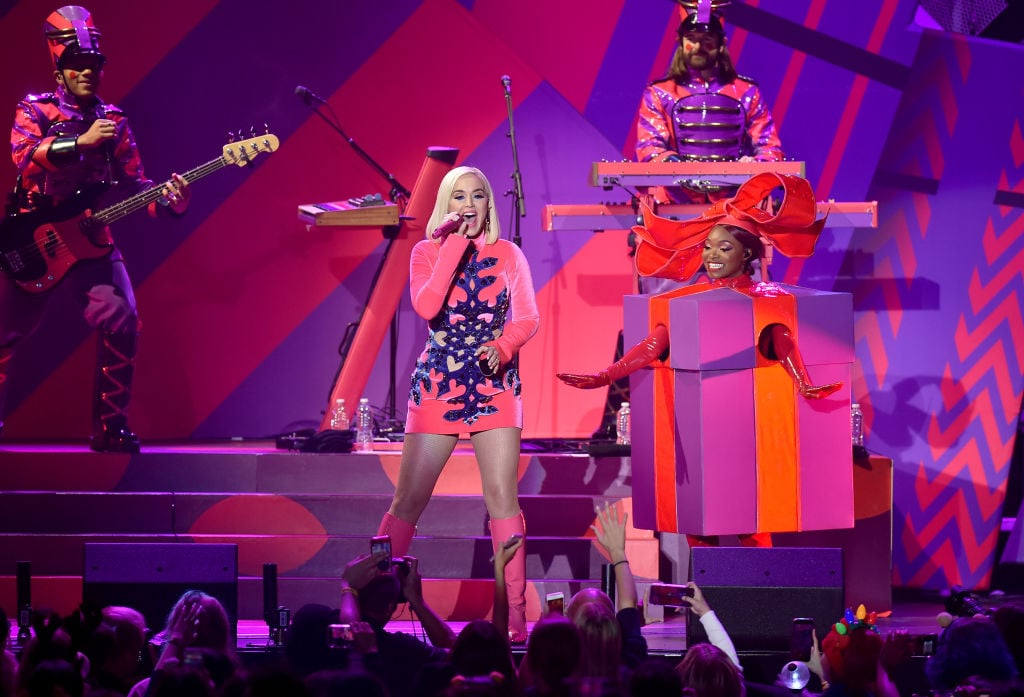 With over a decade of influence within the music industry, Katy Perry was one to watch at the 2019 Jingle Ball. The soloist emerged from a giant ornament, surrounded by backup singers dressed as presents, a talking Christmas tree, and a band dawned in outfits the nutcracker would be proud of.
But despite the fun stage and solid vocals, Perry seemed to lose the crowd when she opened with 2018's "Cozy Little Christmas." She then transitioned to a medley between "Teenage Dream" and "I Kissed a Girl," which enticed some fans. And Perry was able to bring some life back into the crowd with the 2013 hit, "Dark Horse."
That said, Perry wasn't able to engage the venue for her more recent singles, "Harleys In Hawaii" and "Never Really Over." But the singer finally came through with her final songs of the night, reminding everyone of her talents with "Roar" and "Firework."
Halsey shares her 2019 climb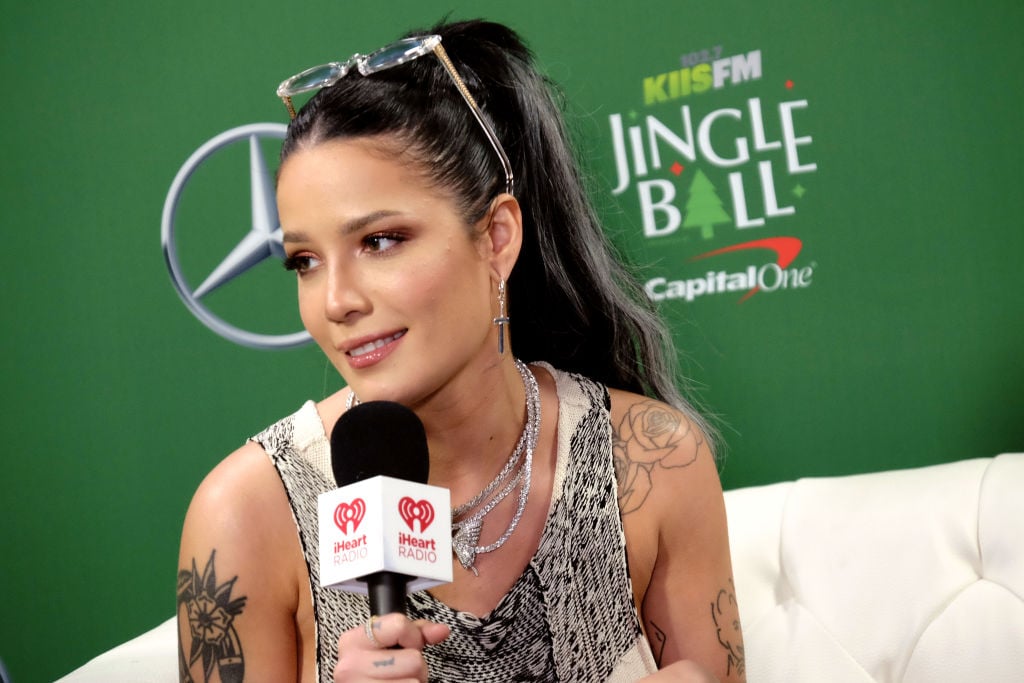 During her set, Halsey managed to command the 2019 Jingle Ball audience with ease. The moment she stepped on stage, she began interacting with all the fans and it was clear she had a blast during "Bad at Love," "Eastside," and "Graveyard." Halsey also poked fun at her height midway through the performance, making it feel like one of her concerts versus a shared experience with other artists.
That said, the singer later got emotional about her past year, sharing how far she has come. "This was a really special year for me. 2018 was one of the hardest years of my life, which miraculously, turned into 2019 being one of the absolute best," Halsey said. "Every single time that I step on a stage, in front of people like you, at this point in my life, I feel super comfortable being myself. It's more than I can say for myself a year before. I had to make a lot of mistakes."
Halsey also expressed her gratitude towards the year before diving into "Without Me." And her emotions were felt by every person in the room.
Normani (once again) proves she's a pro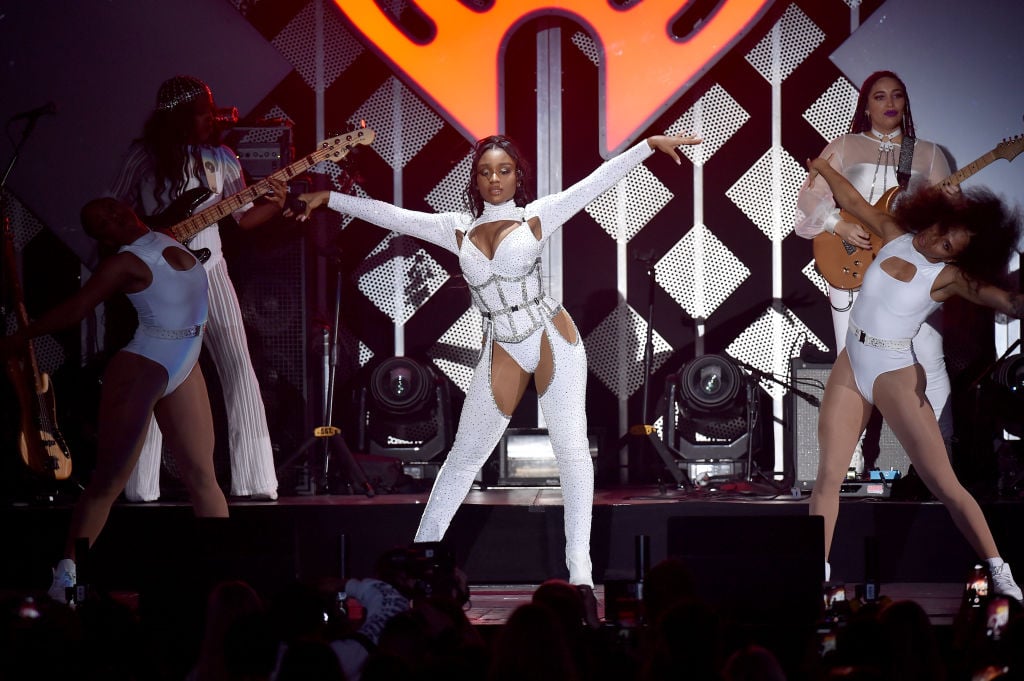 To put it simply, Normani was perfect at the 2019 Jingle Ball. But it seems that was part of the problem for the audience in attendance.
The former Fifth Harmony member opened her set with "Motivation," which showcased Normani's flawless dancing abilities and vocals to an arena of adoring fans. And per usual, Normani also hit every move and every note as she moved on to "Checklist" and "Waves."
The singer then let her backup dancers shine with a solo performance midway through her set. She closed with the beautiful "Love Lies" before exiting the stage.
That being said, Normani lacked the stage presence seen in other acts, as she didn't interact much with the crowd. And while that can be totally fine in some cases, the general Jingle Ball audience wasn't as engaged as they probably should have been, given Normani's talent.
Camila Cabello celebrates her new album release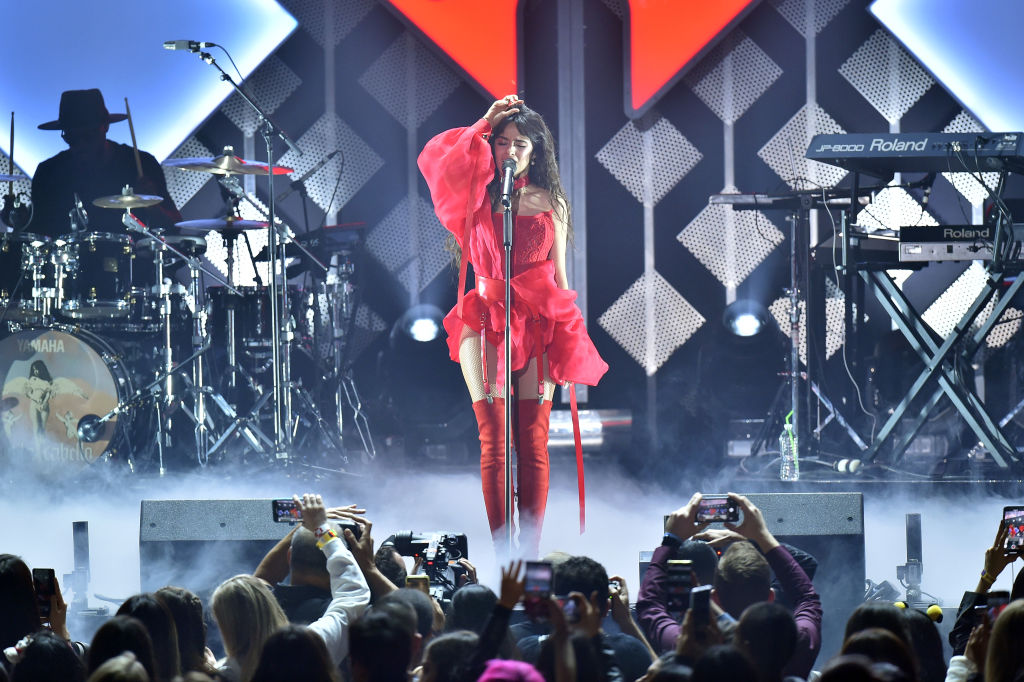 Next up, Camila Cabello, another former member of Fifth Harmony, took the stage. And overall, the singer's performance was fine, but a little forgettable at times. Cabello started off with "Never Be the Same." She then expressed excitement over her new album, Romance, and performed three of her recently released songs — "Shameless," "Living Proof," and "Liar."
As many of the tracks were relatively new, it appeared the crowd wasn't sure what to make of the songs as a whole. However, Cabello brought them back with a solo performance of "Señorita," proving she can hold her own without Shawn Mendes. And she closed with the 2017 crowd-pleaser, "Havana."
Louis Tomlinson makes a special appearance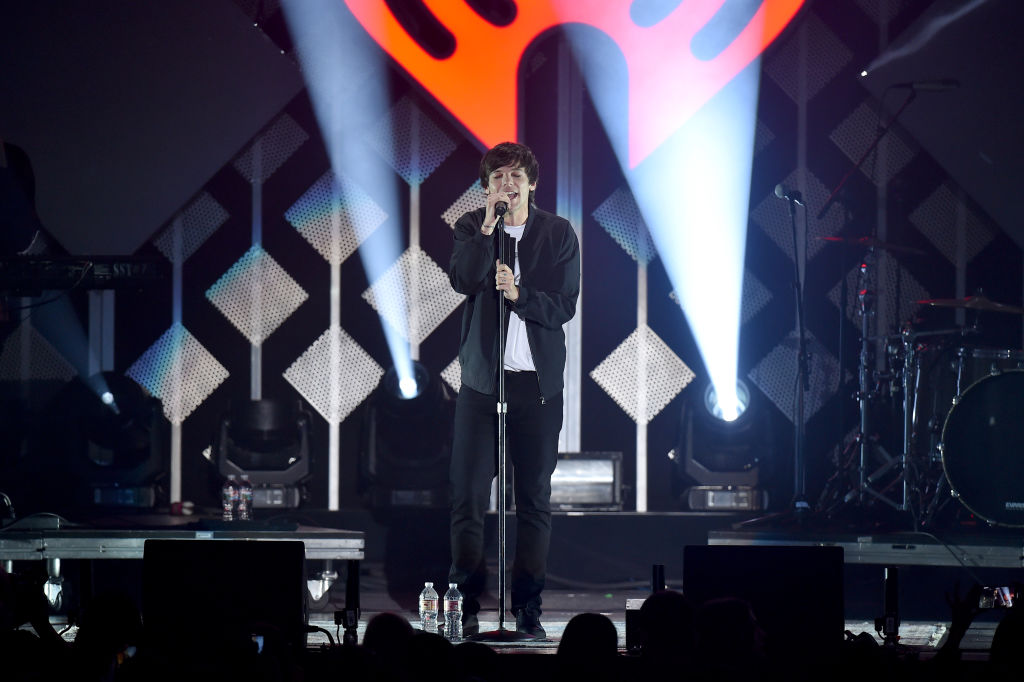 As 2019 Jingle Ball headliner French Montana was just released from the hospital, the L.A. show replaced the rapper with former One Direction member Louis Tomlinson. And although he didn't fulfill the wishes of Directioners by performing old tracks, Tomlinson did perform songs from his new 2020 album.
To kick off his set, Tomlison played "Just Hold On" giving the audience a taste of his alternative pop-rock sound. He then continued his set with "Don't Let It Break Your Heart," "We Made It," and "Kill My Mind." And while each song was done well, Tomlinson still has some room to grow when it comes to becoming a frontman.
Lizzo steals the show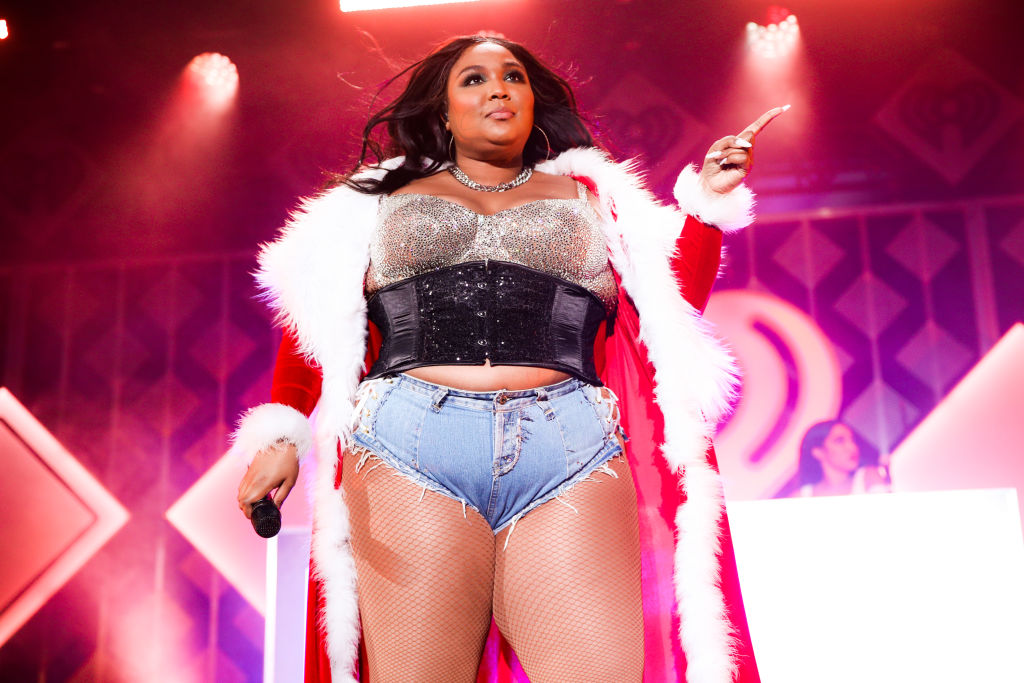 Say what you want — nobody does it like Lizzo. As soon as the eight-time Grammy nominee stepped out at 2019 Jingle Ball with a breathtaking Santa cape, every audience member got up on their feet, no questions asked.
Lizzo opened her set with "Good As Hell" and "Cuz I Love You," drawing in fans with her warmth and talent. She then had an adorable interaction with the attendees, ensuring everyone felt comfortable.
"Now, this is a very no-judgment crowd. No shame in your game. If you wanna wiggle, I wanna see you wiggle. If you wanna laugh, then laugh. And if you wanna scream, then scream," Lizzo said. But when she was unsatisfied with the cheers, she called upon the power of ARMY. "Can you pretend I'm Jimin from BTS?"
Instantly, the arena erupted in deafening screams. "So that's how the other side lives," Lizzo responded before moving on with "Tempo." Then before closing out with "Juice" and "Truth Hurts" — which, of course, included a flute solo — the singer had a few remarks to make.
"Thank you for accepting me for who I am," Lizzo said. "And I wanna let you know that if 20,000 people can accept me for who I am, the whole world can fall in love with you."
Sam Smith closes the night with plenty of charisma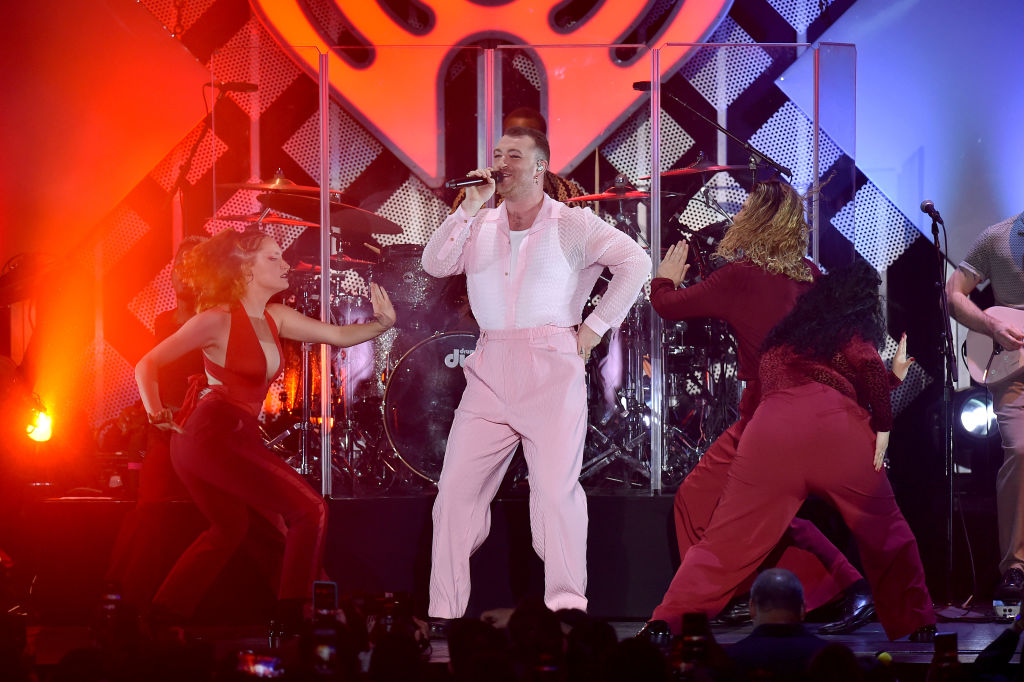 Following Lizzo's final song, many concertgoers left the arena. But quite frankly, they missed out on a dazzling show by Sam Smith, who opened his set with a glorious rendition of "Dancing With a Stranger," alongside Normani. The singer then showcased some of his best fan-favorites, including "Latch" and "How Do You Sleep?"
"It's so good to see all of your beautiful faces right now," Smith said. "I hope you've all had a beautiful evening and it's an honor to be the last one on stage after so many incredible people."
The artist also told everyone at 2019 Jingle Ball that he wanted "to change this whole arena into the biggest gay bar in the whole world" before kicking things up with "Promises."
Smith then slowed things down with "Stay With Me" prior to wrapping up the show with "Too Good at Goodbyes." And basically, it was the perfect ending to a star-studded evening.
Check out Showbiz Cheat Sheet on Facebook!