JinHit Entertainment Strikes Again and BTS Confirms Collaboration With Lauv
BTS is officially collaborating with Lauv. After hours of speculation by fans and cryptic tweets from BTS and Lauv, Big Hit Entertainment confirmed the collaboration. The artists will release a remix of BTS's song "Make It Right" on Oct. 18.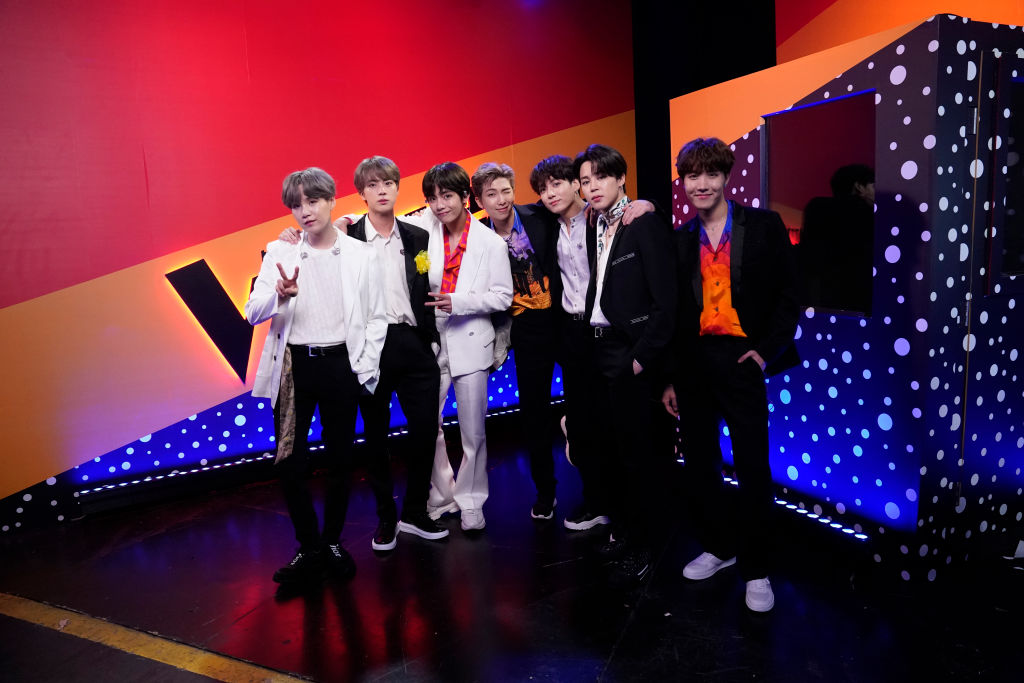 Big Hit Entertainment originally did not confirm the collaboration reports
Whenever BTS has new content coming out, Big Hit Entertainment usually releases a statement that the company cannot confirm rumors. This is always a signal to ARMY that the content will be released, but they have to wait. After Lauv teased the collaboration on Twitter, reports spread that a remix of "Make It Right" would drop on Oct. 18.
"The official content is released according to schedule and cannot be confirmed separately," Big Hit Entertainment said in a statement.  
BTS confirmed the collaboration before Big Hit Entertainment
It's no secret the members of BTS are chaotic. Fans joke that Big Hit Entertainment should be called JinHit Entertainment because of how often BTS seems to make their own decisions. Mere minutes after Big Hit Entertainment released a statement not confirming the rumors, BTS responded to Lauv on Twitter. This prompted jokes across the BTS fandom.
"I can't believe that lauv teased his collab with bts then bighit denied it then bts confirmed it through retweeting lauv's tweet then meanwhile bighit confirmed it. we stan jin hit entertainment #BTSxLauv," one fan tweeted.
"bighit: we can't say anything about the collab it's official business bts: [flirting with lauv on their main] and confirming the #makeitright remix everybody say thanks to JinHit entertainment. IN JIN HIT ENTERTAINMENT WE TRUST. PERIODT," a BTS fan tweeted.
"BTS causing a frenzy after confirming the collab via quote rt despite Bighit's refusal to confirm anything is the most chaotic 'I don't listen to the agency' Bangtan thing since Jin cut his own hair in the bathroom with kitchen scissors #makeitright#TheGroup#BTS#PCAs@BTS_twt," a fan wrote on Twitter.
Big Hit Entertainment confirmed BTS's collaboration with Lauv
A few hours after BTS responded to Lauv, Big Hit Entertainment confirmed the collaboration. Big Hit Entertainment announced BTS and Lauv will officially release a remix of "Make It Right" on Oct.18. The company also tweeted a photo of the remix's cover art and the time of the song's release.
BTS fans are excited for the remix
It's safe to say fans are excited for the remix. After Big Hit Entertainment confirmed the collaboration, ARMY posted their excitement for the song on Twitter.
"I'm very excited for this #makeitright remix because the song and collab artist are very GP friendly, and it's another perfect example of @BTS_twt making power moves in the industry in their signature organic, laid-back way," a Twitter user wrote.
"I don't know how to express this feeling but I feel so satisfied supporting @BTS_twt. They're such a wholesome group with diversity in their music, that literally anyone can collab with them without having worries of choosing the right genre since they have it all. #makeitright," a fan tweeted.