Try Joanna Gaines' Easy Banana Bread Recipe for Breakfast
Fixer Upper's Joanna Gaines has some great breakfast recipes. One of them is for her fresh banana bread. The designer shared the delicious recipe on her blog. Don't worry if you're not confident in your baking skills. This recipe is quite simple, and it's a lifesaver when you only have time for a quick breakfast. Here's Joanna Gaines' recipe for banana bread.
Joanna Gaines says banana bread is her favorite breakfast recipe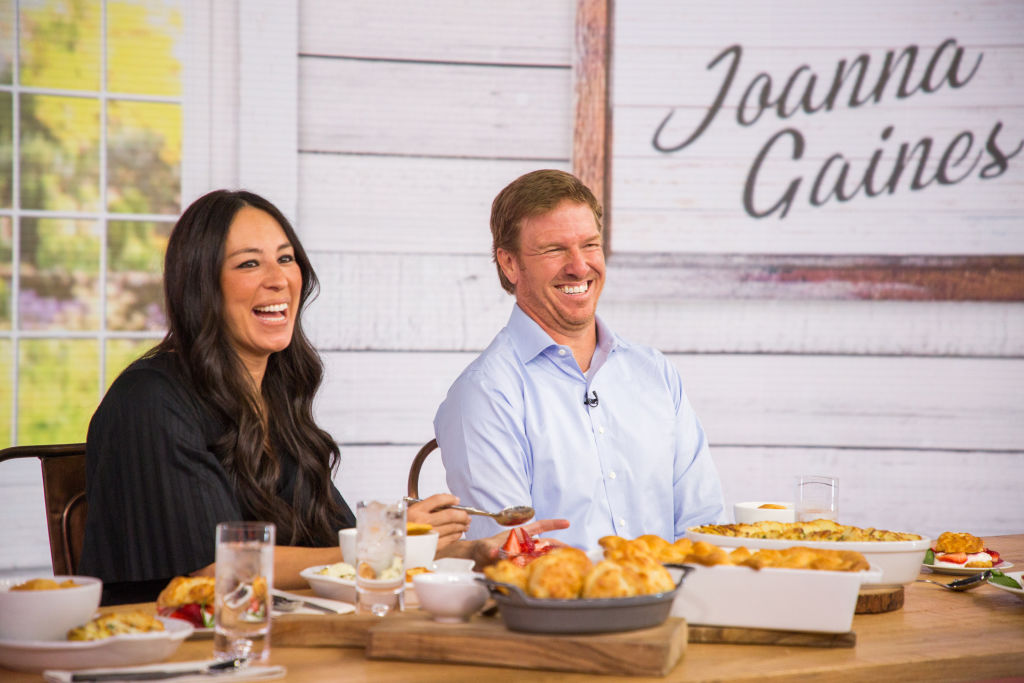 Gaines told her readers she favors banana bread for breakfast. On school mornings, she says she likes to give this to her children because it's a good, hearty meal. Even if they don't have a lot of time to spare in the morning, she still likes to make sure her children eat well. "This is where my favorite breakfast recipe comes in. Banana bread. My kids love homemade banana bread, and on a morning like this one, it's priority to me that my kids get a good breakfast—no matter how much time we don't have."
This is the best part of the recipe for Joanna Gaines
So, what's the best part of Gaines' banana bread recipe? She says she likes the fact that it can be made ahead of time. This is helpful for busy mornings. "The best part about this recipe is that it can be made the night before, and then warmed up in the oven or microwave when it's time to eat. This bread, with a big glass of milk, is always a hit in my house. It's quick, it's easy and, with only nine ingredients, you really can't mess it up. It's best served warm with a pat of butter on top," said Gaines.
A tip before making Joanna Gaines' banana bread recipe
Gaines suggests making this bread with ripe bananas. "This recipe works best with really ripe bananas, so when I'm planning to make this recipe, I'll buy a few extra bananas on my grocery store run the week before to give them time to go soft," she says in her blog.
Ingredients
1 cup of sugar
1 stick of softened butter
2 eggs
4 mashed bananas (very ripe)
2 cups of flour
1 teaspoon baking soda
½ teaspoon salt
1 teaspoon vanilla
Directions
1. Cream butter, sugar, and vanilla
2. Add eggs and mashed bananas
3. Mix in remaining ingredients
4. Pour in 9×13 greased pan and bake at 325° for 30-40 minutes
Best served warm with a pat of butter on top.
Read more: Start Your Morning with This Cinnamon Coffee Cake Recipe from Joanna Gaines' 'Magnolia Journal'
Check out Showbiz Cheat Sheet on Facebook