Joanna Gaines' Daughter Emmie Kay Just Proved How Much She Takes After Her Mom
It seems like everyone wants to be more like Joanna Gaines. Even her kids are trying to copy all the things she does.
We shouldn't really be surprised that the Gaines kids look up to their parents. After all, these two former Fixer Upper show hosts left their hit HGTV show at the height of its popularity so they could spend more time with their family. No matter how famous they got or how much money they made, Chip and Joanna never lost sight of what was important. Family always came first.
That dedication to parenting is clearly paying off. Emmie Kay Gaines, 9, recently made a cameo on Joanna's Instagram feed thanks to her culinary kitchen adventures. It's clear that when it comes to baking, she's becoming just like her mom.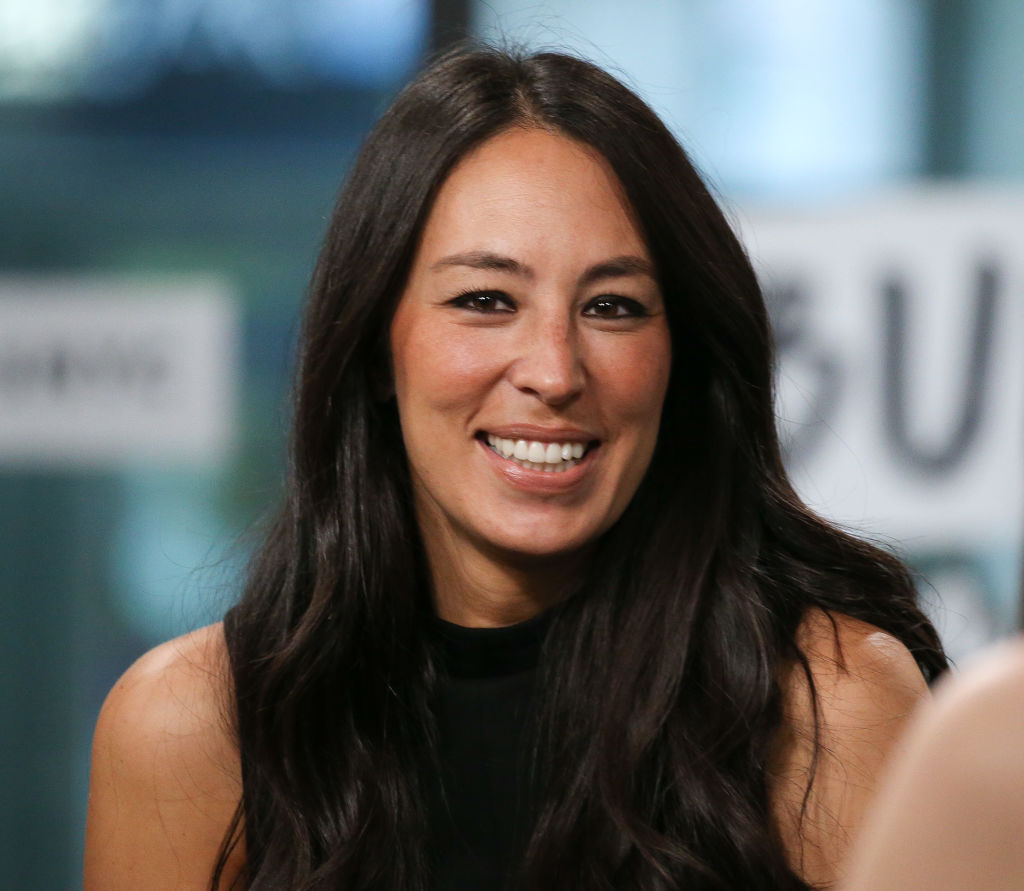 Emmie Kay was photographed making cookies with her little brother
Joanna Gaines recently shared a photo of Emmie rolling out cookie dough as her little brother Crew waited to do his important job of taste testing.
"She was determined to make up her own cookie recipe and I left the kitchen so she could surprise me (and so I wouldn't micromanage her work in the kitchen)," Joanna wrote in the caption.
She made up her own recipe
It's impressive enough the Emmie was baking cookies from scratch all by herself. But she took it one step further and even created her own recipe, just like Joanna would do. Not only that, but apparently her efforts were very successful.
Joanna said, "Let's just say this was one of my favorite cookies I've ever tasted! It was the perfect blend of a shortbread cookie and chocolate chip cookie topped with yummy icing."
Emmie even made her own cookbook
Joanna Gaines isn't the only one with a cookbook — Emmie is also keeping track of her experimental recipes, including the desserts that she named "Emmie Kay's chocolate chip kisses cookies."
With a best-selling cookbook under her belt and a potential cooking show on her new Magnolia network, it's clear that Joanna is an inspiration for all these baking projects. We can only hope that the follow-up to Magnolia Table: A Collection of Recipes for Gathering will include some of the unique ideas the kids came up with.
We might see more of the Gaines kids in the near future
Fixer Upper fans are a little sad to see fewer updates about the five Gaines kids now that the show is over. But they might be part of the new Magnolia television network launching next year if they want to be.
Joanna explained that she's happy to let her kids be on television if that's what they choose. "…We always told our kids, 'If you want to be part of this, we'll put a mic on you,'" Joanna said. "If the kids want to do it, we would gladly welcome it, but we'll leave it up to them."
Will Emmie Kay make a guest appearance on her mom's cooking show and really show off her culinary talents? We can only hope!