Dinner is a Snap with This Herb Chicken and Potatoes Recipe from Joanna Gaines' 'Magnolia Journal'
Don't know what to make for dinner? The latest issue of Joanna Gaines' Magnolia Journal features delicious one-pot recipes. Among them is a tasty recipe for herb chicken and potatoes. If you're a meat and potatoes type of person, you'll love this meal.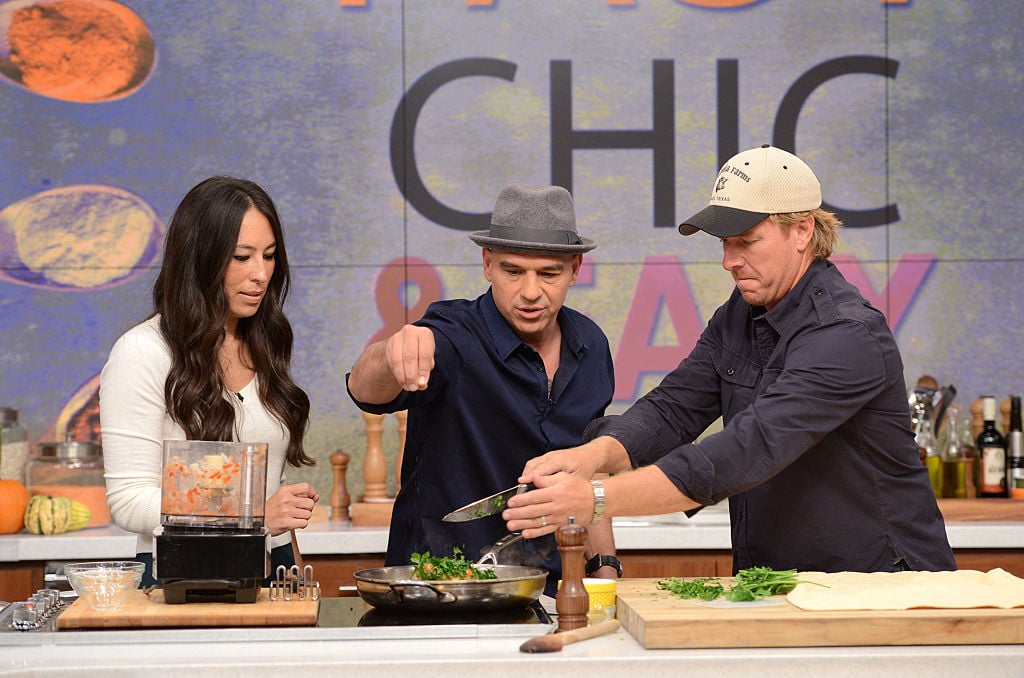 These one-pot recipes highlight the wonders of the Dutch oven. "Sturdy enough to move from the stove top to oven, their beautiful construction means they're right at home on the table too—whether serving a savory roast or a fluffy chocolate cake," said the introduction to the recipes. Here's a chicken dinner recipe from Magnolia Journal that will satisfy your craving for a hearty meal.
Family dinner is important to Joanna Gaines
In her book Homebody: A Guide to Creating Spaces You Never Want to Leave, Gaines says sitting at the dining room table with her family is a significant moment during the day for her. She's not satisfied with simply eating dinner at the kitchen island; she prefers to leave that area for snacks or lunch.
Gaines says family dinner time is a great escape from the chaos of life: "On most nights, it's where we gather once everyone is home for the evening and we have nowhere else to be. In the midst of our busy lives and scattered schedules, a leisurely meal around the table is just what we all need to feel grounded."
Here's Magnolia Journal's recipe for herb chicken and potatoes.
Ingredients
Preparation time: 20 minutes
Bake: 1 hour, 30 minutes
Stand: 10 minutes
Makes: 6 servings
2 Tbsp. butter, softened
2 tsp. chopped, fresh thyme or ½ tsp. dried thyme, crushed
1 tsp. kosher salt
1 tsp. freshly grounded black pepper
1 4-  5-lb. whole broiler-fryer chicken
2 lemons, halved
2 fresh garlic bulbs, halved crosswire and loose papery covering removed
2 fresh thyme sprigs (optional)
1 ½ lb. fingerling and/or new potatoes, halved
1 medium onion, peeled and cut into 1-inch chunks, or 1 cup pearl onions, peeled
2 Tbsp. olive oil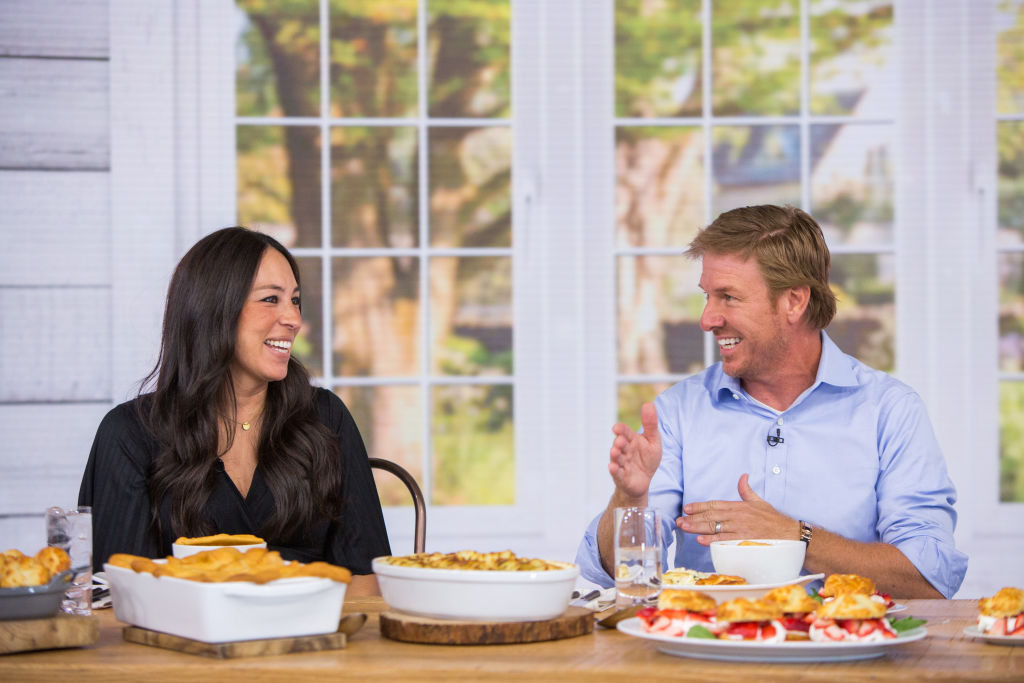 Directions
1Preheat oven to 350 degrees Fahrenheit. In a small bowl stir together butter, chopped thyme, and ½ tsp. each of the salt and pepper. Twist wing tips under back. Rub butter mixture evenly over chicken. Place chicken, breast side up, in a 6-qt. Dutch oven. Add lemons, garlic, and, if desired, thyme sprigs. Cover with lid; bake 45 minutes.
2Combine potatoes and onion in a large bowl. Drizzle with olive oil and sprinkle with the remaining ½ tsp. each of salt and pepper. Toss to combine.
3Increase oven temperature to 425 degrees Fahrenheit. Place potato mixture around chicken in Dutch oven. Bake, uncovered, about 45 minutes more or until chicken is done (at least 170 degrees Fahrenheit in thigh); drumsticks should move easily in their sockets and potatoes should be tender. Let stand 10 to 20 minutes before carving.
Source: Fall 2019 issue, Magnolia Journal
Read more: Start Your Morning with This Cinnamon Coffee Cake Recipe from Joanna Gaines' 'Magnolia Journal'
Check out Showbiz Cheat Sheet on Facebook!