Delight Your Taste Buds with Joanna Gaines' Peach Tea Punch Recipe
If you're in the mood for something with peaches in it, you won't be disappointed with this recipe. Fixer Upper's Joanna Gaines shared her secret to the perfect peach tea punch. She told her blog readers how she makes the tea, giving step-by-step instructions. Here's Joanna Gaines peach tea punch recipe.
What inspired Joanna Gaines' peach tea punch recipe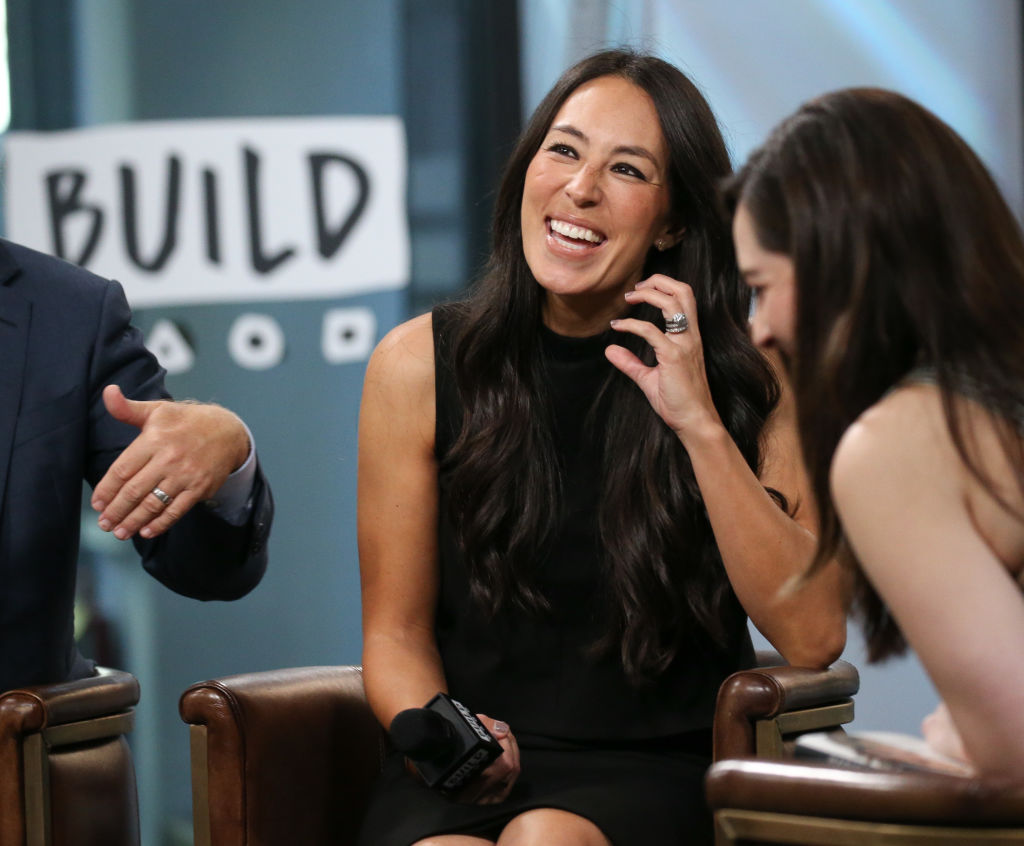 Gaines explained on her blog that Texas can be very warm during certain parts of the year. This is why she looks forward to creating cold drinks her family will enjoy.
Texas is a tough place to live from June to August – not only is it is warm outside, with temperatures getting up to over 100 degrees, but the humidity is equally as draining. So, although the season might be coming to a close for many of you living in places with more manageable summers, we'll take every opportunity we're given for a sip of something cool and refreshing here in the southern states.

With peaches readily available at both the farmer's market and the grocery store, you can easily make your own peach puree, or can purchase pre-made mix. For this recipe, we made fresh puree, which is easy to make and contains less sugar and high fructose corn syrup and sweeteners found in commercial peach nectar.
Ingredients:
4 cups water
3 large tea bags
4 large, ripe peaches or 1 (33.8-oz.) bottle peach nectar
Juice of 1 lime
4 cups ginger ale
Honey to taste
Mint (optional)
Directions:
1. Bring 4 cups of water to a boil in a medium saucepan.
2. Add tea bags and boil for 1 additional minute.
3. Remove from heat, cover and steep for 10 minutes.
4. To make puree – peel and pit three of the peaches. Place in a blender with lime juice and puree until smooth (strain the puree through a sieve if you prefer less pulp).
5. In a pitcher, combine cooled tea, peach puree, and ginger ale. Add honey to taste (the amount will depend on personal preference and the sweetness of your peaches and ginger ale).
6. Cut remaining peach into slices and use as garnish. Optional: You can also garnish with fresh mint if desired.
Source: Joanna Gaines
What fans had to say about Joanna Gaines' peach tea punch recipe
Fans took to the comments section to give their opinion of Gaines' punch. One fan said she attempted to make her own peach tea punch, but it wasn't as "classy" as Gaines' punch. "I wish I had discovered this before today. I made some "peach tea punch" the other day by dumping tea and frozen peach slices into one of my beverage dispensers. Frozen peaches kept it nice and cold without getting watered, but your is much classier!" Another fan said she welcomed this punch recipe because she lives in Florida, where the weather can get quite hot. "Sounds refreshing indeed. Being in Florida we get that heat too, so this sounds great."
Read more: Bring on the Flavor with Joanna Gaines' Strawberry Lemonade Ice Cream Pie Recipe
Check out Showbiz Cheat Sheet on Facebook