Joanna Gaines Shares in Recent Blog Post the Guilt She Felt as a Working Mom
Though Joanna Gaines and husband Chip have ended their HGTV hit show Fixer Upper, she remains at full speed with her multiple professional projects and five children on the home front. Gaines recently opened up on her blog about the balancing act of being a working mom, and how she has struggled with guilt at not being able to be everywhere she's needed.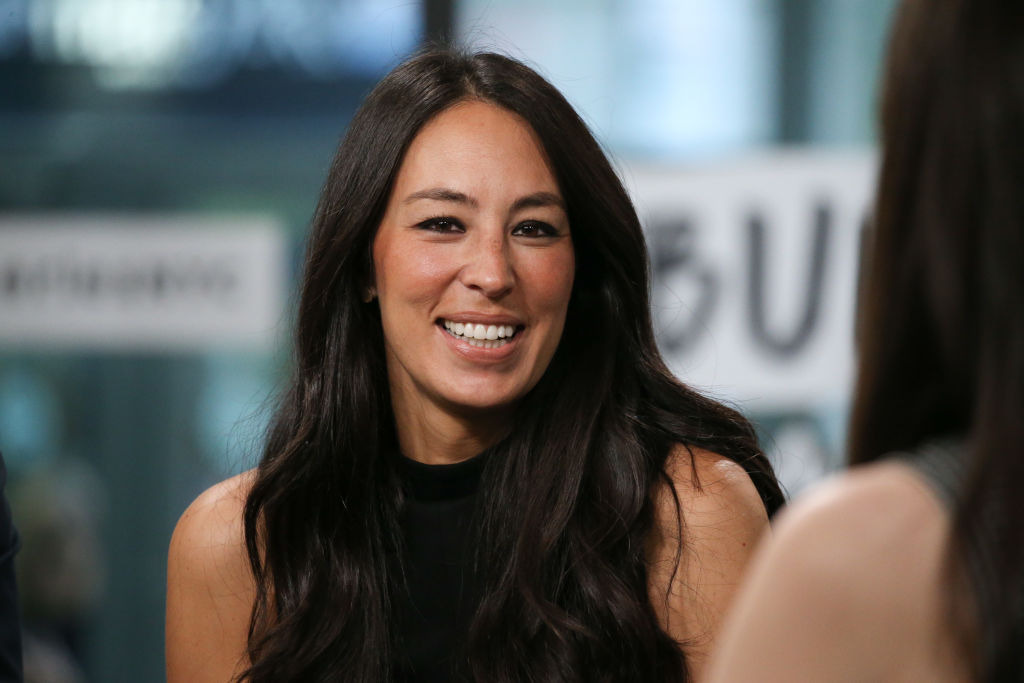 The struggle
Gaines is currently working on launching a TV network with Discovery along with her husband, and continues to develop products, author books, and add properties to her real estate portfolio, all while managing the popular Magnolia brand, according to Country Living.
With five children back at home, the entrepreneur sought to have a solid work-life balance, yet it became elusive. "You see, for me, balance does not exist," Gaines recently wrote in her blog. "I had, for some reason, accepted this unproven theory that balance would somehow equate to stability and peace of mind… I carried on in this way for several years, having made up my mind to stake my entire well-being on this pursuit of finding balance."
The plan
Gaines shared in her article that she attempted to compartmentalize each area of her life, hoping to give each section the attention it needed. "I believed that dividing up each part of my life would help me more easily keep an eye on all that I was carrying, so that I could know for sure when I started to fall short somewhere," she wrote. "If I was at the office, I'd try to shelve any part of me that could be considered a distraction. And then, once 5 o'clock rolled around, I'd grab my mom hat off the shelf and head home."
The mom of five soon realized that the goal of perfect balance was impossible to achieve, often leaving her with feelings of guilt. "But no matter where my focus was supposed to be, thoughts about the many other things that held a place in my mind and my heart would inevitably creep in. And guilt was never far behind, taking its cue that I had crossed some sort of working mom boundary," Gaines shared. "What's more is that no matter how close I thought I was to a balanced life, it never took much—an urgent need in our family or an unexpected glitch in a project at work—to throw me completely off-kilter."
The true balance
Gaines finally came to realize that too often, life does not allow every aspect of life to be perfectly balanced, so she approached hers with a different plan. "I decided that balance is way too meticulous a science to get just right in my daily life… In its place, I sought wholeness for my family and for my work," she wrote. "Because both of these pieces are integral to who I am, both meaningful and sacred in their own right, I decided to stop working so hard to separate the two."
Gaines and her husband purposefully created areas at their workplace for their children to spend their time after the school day, thus not having to sacrifice time away from work or her kids, writing, "In our current season of life, which has both Chip and me putting in a lot of hours at the office, wholeness looks like having our kids right there with us. In and around where we work, I've carved out intentional spaces for them to spend their afternoons after school." She acknowledged that this setup may not feasible for many parents, so she suggested ideas such as bringing a special item from their children that could represent a piece of home while at the office.
The Magnolia owner went on to describe how blending her work and family made for an ideal combination for her. "My work is undoubtedly more inspired when my kids can be a part of it, and I'm a better mom when my passion for creativity plays a role in how I parent," she shared in the post. "This might sound counterintuitive, but when I let my worlds collide, it also gave me clarity on the things I am most passionate about."
Gaines concluded her post encouraging readers to focus on wholeness over balance. "No one can physically do or be everything to everyone, I knew that some things would have to give… The rest I let go. For far too long, zero areas of my life had received the best of me because I wasn't showing up anywhere as my whole self," she wrote. "I truly believe that when we show up for the things we care for deeply with our whole selves, that's where we'll find the kind of meaning and fulfillment that can withstand any sort of shifting sand—no balance required."