João Franco from 'Below Deck Med' Is Still Rebecca Romijn's Favorite Bravolebrity Crush
Although actor Jerry O'Connell was sitting next to Ashton Pienaar from Below Deck, he couldn't deny that his wife, actress Rebecca Romijn just can't quit bosun João Franco from Below Deck Mediterranean.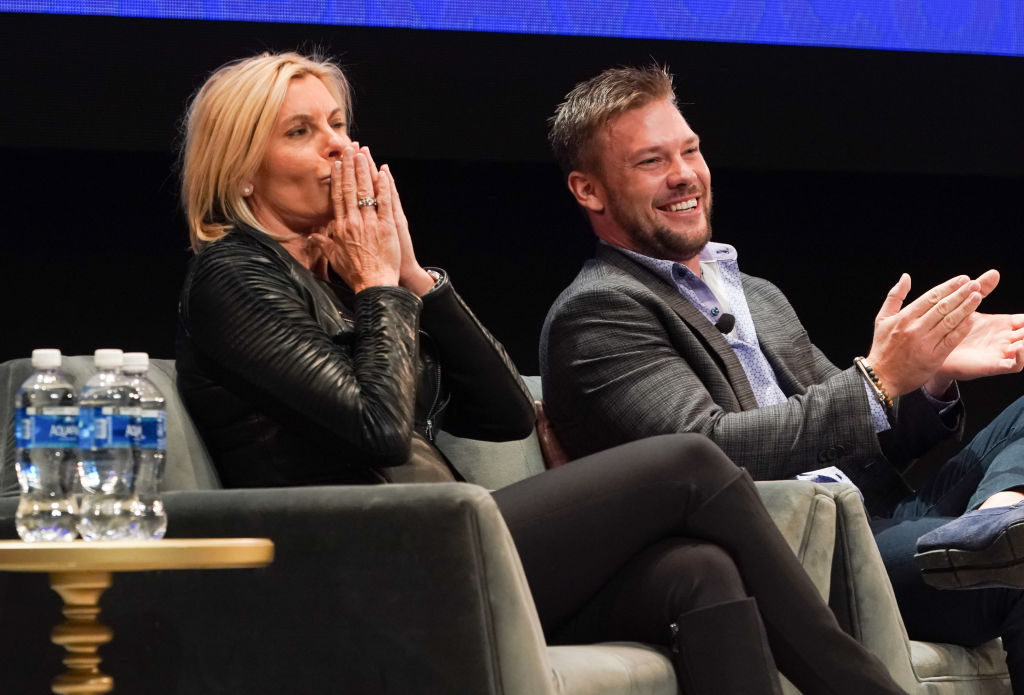 O'Connell and Romijn are both huge Below Deck superfans and O'Connell dished about his wife's obsession with Franco. O'Connell appeared on Watch What Happens Live with Andy Cohen alongside Pienaar. The show was heavy as Pienaar was in the hot seat after displays of misogyny on the latest episode of Below Deck.
Thankfully, a WWHL After Show caller lightened the mood and recalled that Romijn crushed on Franco last season. She wondered if Romijn had a new crush from the current season of Below Deck. "We are huge Below Deck fans, she hasn't expressed any interest in the cast members this season," O'Connell remarks. Okay, a little awkward with Pienaar sitting next to him.
She's 'Team João'
Host Andy Cohen wonders if perhaps Romijn has a crush on anyone else in the Bravo-universe. "I don't want to offend anyone presently," O'Connell says knowing Pienaar is sitting next to him. "She's mostly a João guy. She really talks a lot about him She was very excited when at the end of last season he got promoted to captain. She's like, 'He's really moving up in the world.' I think they're pen pals."
Then Cohen wants to know if Pienaar knows Franco. "We chat every now and then," Pienaar says. "We've never actually met." O'Connell hilariously suggests, "Ask him how my wife's doing!"
Franco couldn't help but share the clip on social media too. "@mrjerryoc  you are an absolute legend and also hilarious!!!😂😂😂😂 this is golden! thank you for making my day!" Franco wrote. Pal and deckhand Colin Macy-O'Toole commented, "This is great! 😍😍"
Franco has weighed in during the season too
During what proved to be the darkest Below Deck episode to date, Franco shared photos of the beloved deck team from Below Deck Med. "@colin_macyotoole would say- "can I get a what?" @travismichalzik – "bunch of stud muffins!" Jack- "looooovely!" Anyone miss these lads as much as I do? We sure had a laugh with this group!!😂 I take my hat off to the lot of them✊🏼," he commented along with a series of photos.
He also appears to be on deckhand Rhylee Gerber's side too. After a recent episode, Franco shared that he wasn't happy with what he saw. "I forget what I'm doing here the second I read one of @rhylee_gerber's tweets! I end up reading your tweets for an incredible chunk of my time," Franco shared on Twitter. "Thank you for keeping me entertained and I haven't watched this season but good on you for standing your ground #teamrhylee."
Franco went further and backed up his tweet by writing that he'd love to work with Gerber. "I am all about people who aren't afraid to speak the truth… and she certainly speaks the very unfiltered truth very refreshing! I'd work with her any day."