Joaquin Phoenix Admitted to Doing This Totally Relatable Thing After Meeting Fiance Rooney Mara
Joaquin Phoenix has long been known as one of the most quirky, original actors in Hollywood. The younger brother of popular eighties and nineties star River Phoenix, Joaquin Phoenix rose to fame playing iconoclastic, often-disturbed characters.
These roles include an adult video store employee in 8mm and a corrupt Roman Emperor Commodus in Gladiator. Phoenix works hard to keep his personal life private, but fans still love learning all that they can about the talented, shy actor and the people in his life.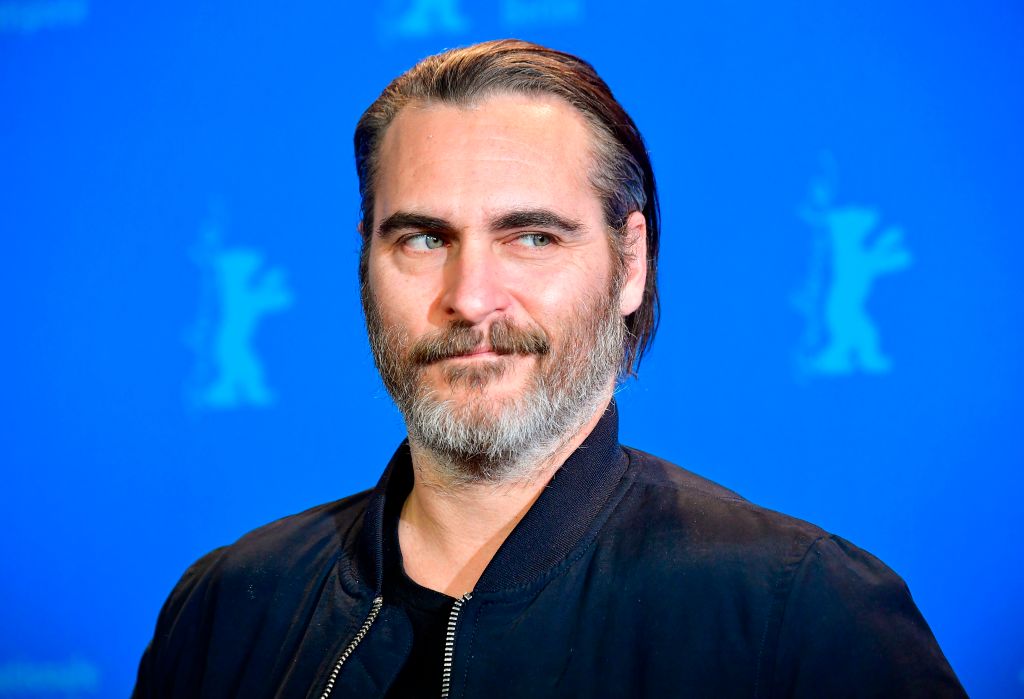 Phoenix is engaged to fellow thespian Rooney Mara. The actor recently revealed more about his relationship.
Joaquin Phoenix dated Liv Tyler for years
In 1995, Phoenix was already established as a movie star, and popular with legions of fans. His first highly-publicized romantic relationship was with Liv Tyler, the model and actress daughter of rocker Steven Tyler.
Phoenix and Tyler dated for over three years, from 1995 until 1998. They even starred in a movie together, Inventing the Abbotts, released in 1997.
No one is quite sure what led to the breakup of Phoenix and Tyler, but they ended their relationship towards the latter half of 1998. Following their split, Phoenix was linked to several other women: Amelia Warner, Anna Paquin, and Lisa Ebeltoft. However, none of those relationships were ever confirmed directly by Phoenix.
His next serious romance was with a South African model named Topaz Page-Green. They dated for four years, from 2001 until 2005, before ultimately breaking up.
How did Joaquin Phoenix meet Rooney Mara?
For more than ten years, Phoenix was not publicly linked to anyone. He achieved worldwide recognition in 2005 when he played Johnny Cash in the musical biopic Walk the Line but seemed a little uncomfortable with the level of scrutiny that he was receiving.
Although he did make some appearances and lent his talents to a few different films from the 2007 – 2015 time frame, he didn't go out of his way to court publicity. Still, in 2012, Phoenix met an actress who would shake up his world and enable him to feel a little bit more open with the public and press.
Phoenix first met Mara when they were both filming the movie Her. They didn't start dating until 2016, but in the meantime, Phoenix did quite a bit of research on the charming actress. In an interview with Vanity Fair, Phoenix admitted that he was intrigued by Mara. But because she was naturally shy, he thought that she wasn't interested in him.
Phoenix claimed that while they were just "email friends" at first, she was the only girl that he ever looked up "on the internet."
Joaquin Phoenix and Rooney Mara keep their relationship under the radar
Their romance might have started off slowly, but by the end of 2016, they were rumored to be dating. After that, things moved pretty quickly, and in a 2017 interview, Phoenix revealed that the two of them live together in Hollywood Hills.
Even though both Mara and Phoenix are world-renowned actors, their home life is very normal. Phoenix has stated that they enjoy spending lots of quality time together, watching Netflix, relaxing, and exercising.
Mara and Phoenix also spend a great deal of time working with various charities on behalf of animal rights and other social causes. In mid-2019, it was reported that Phoenix and Mara had gotten engaged, although the two haven't directly confirmed the news or spoken out about a wedding in the future.