Joaquin Phoenix Says He's 'Indebted' to One Person for His Acting Career
Joaquin Phoenix is, without a doubt, a tremendous actor. He manages to dive into his roles and truly seep into the skin of his characters, as seen most recently in Joker.
There is someone in particular fans should be thanking for Phoenix's acting career: His late brother River Phoenix. No, it wasn't River's untimely death in 1993 that inspired Joaquin to pursue acting. Instead, it was a suggestion River made when he was alive.
Joaquin Phoenix's early life with his brother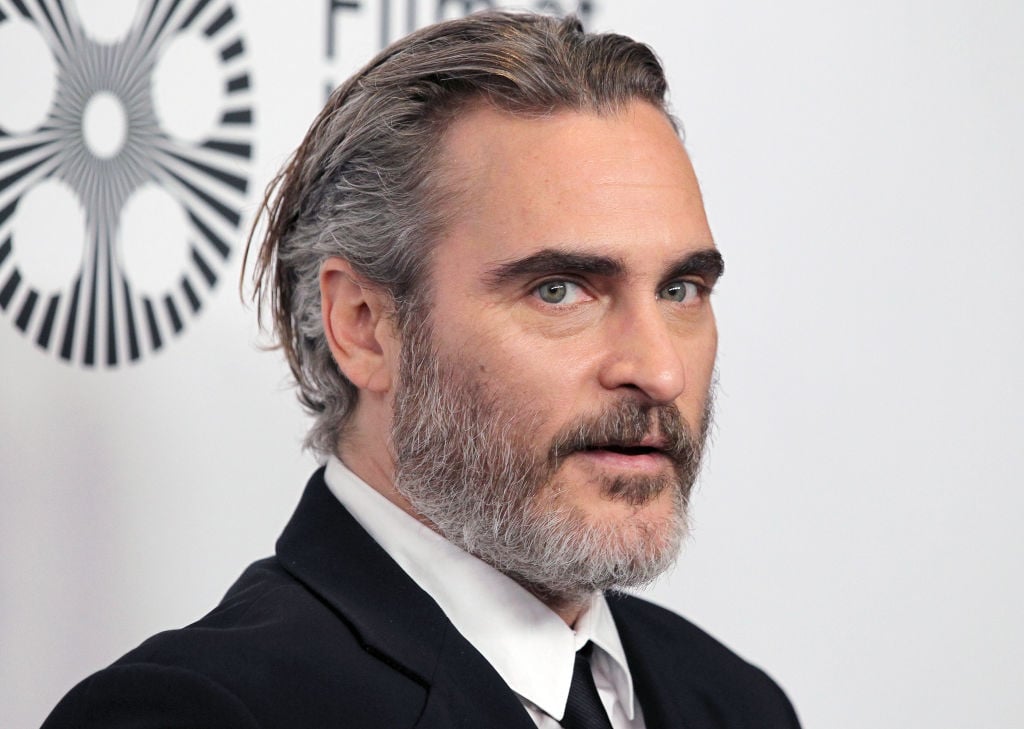 Joaquin Phoenix started acting with his siblings while River had his own career. In fact, most if not all of the five siblings had acted at one time or another. Although Joaquin is his given name, in his early years, he called himself Leaf, with his first role being in the 1982 TV series Seven Brides for Seven Brothers, based on the MGM musical.
His first feature film was SpaceCamp, about a group of kids accidentally launched aboard the space shuttle. His last credit as Leaf was in the 1989 Ron Howard film Parenthood.
Phoenix took a break from acting after that. But, according to People, River showed Phoenix a VHS tape of Raging Bull, starring Robert De Niro and directed by Martin Scorsese. That movie, widely regarded as one of Scorsese's best, won De Niro an Oscar for Best Actor.
"When I was 15 or 16, my brother River came home from work and he had a VHS copy of a movie called Raging Bull and he sat me down and made me watch it," Phoenix said, as reported by People. "And the next day he woke me up and he made me watch it again. And he said, 'You're going to start acting again, this is what you're going to do.'"
Joaquin Phoenix makes his name in the industry
Tragically, Phoenix witnessed his brother's death from a drug overdose, and it's the Joker actor's voice that has been heard on the 911 call frantically asking for help.
Very understandably, Phoenix does not want to talk about that night, but many would agree he has done the family proud. Phoenix returned to feature films with the acclaimed 1995 dark comedy To Die For, and he has worked steadily since then, giving memorable, often iconoclastic performances.
Phoenix received his first Oscar nomination as the traitorous emperor in Gladiator. His second came for playing the legendary Johnny Cash in Walk the Line, and he got his third for Paul Thomas Anderson's exploration of cults: The Master. Many have predicted he'll get his fourth nomination, and possibly even a win for playing the title role of Joker.
The film overall has been divisive, but even the film's detractors have praised Phoenix for throwing himself into the role. The actor lost more than 50 pounds to play the part.
It's a technique similar to the one De Niro used in Raging Bull, playing boxer Jake LaMotta at both his trim fighting weight and as a bloated has-been. Now, bringing things full circle, Phoenix stars with De Niro in Joker, a movie that has often been compared with Scorsese's films.
Joaquin Phoenix has found happiness
Phoenix's movies and/or roles are often grim and despairing, and Joker seems to be the apotheosis of that.
He told Vanity Fair of the controversial role: "You can either say here's somebody who, like everybody, needed to be heard and understood and to have a voice. Or you can say this is somebody that disproportionately needs a large quantity of people to be fixated on him. His satisfaction comes as he stands in amongst the madness."
That kind of darkness hasn't dominated his real-life lately, though. Phoenix is engaged to actress Rooney Mara, with whom Phoenix starred in Her. In this film, ironically, Mara played the ex-wife he was trying to get over.
But when it comes to his career, it all goes back to River, he said.
"When River showed him that tape of Raging Bull, "[River] didn't ask me, he told me (to act again). And I am indebted to him for that because acting has given me such an incredible life," Phoenix said.