Jodie Comer: A Look Back at Her Career Before 'Killing Eve'
Actress Jodie Comer plays the devious assassin in BBC America's Killing Eve. But before she played an assassin with a love for designer clothes, she played other equally as fascinating characters. Keep reading to learn more about Comer's career before Killing Eve.
'My Mad Fat Diary'

Comer played the role of Chloe Gemell in the comedy, My Mad Fat Diary. The series, set in the '90s followed Rachel "Rae" Earl (Sharon Rooney) after she spent four months in a psychiatric hospital to navigate life as a teenager.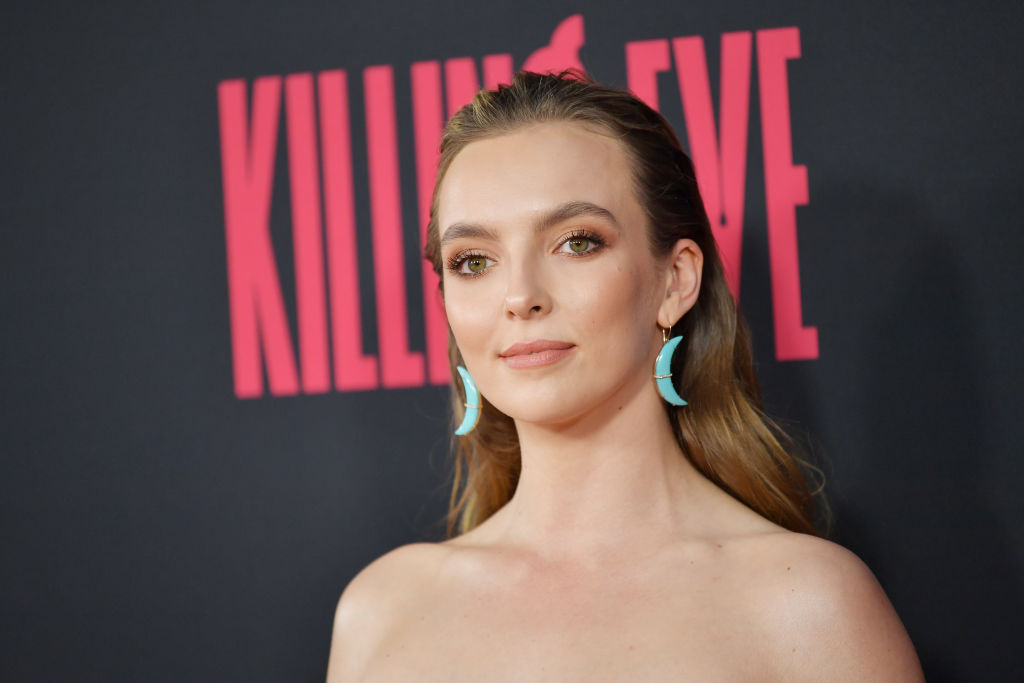 Comer and Rooney's characters played best friends on the show. The series ran for three seasons and received critical acclaim.  

'Doctor Foster'

In the mystery series, Doctor Foster, Comer played Kate Parks, the other woman. SHe appeared in nine episodes of the show, according to IMDb. The BBC One series won Best New Drama in 2016 at the National Television Awards, according to BBC III.

"The response to Kate was usually that people hated her. A woman called me a b**** on the train once," Comer told Stella magazine, according to the Daily Mail.
Comer didn't take the comment personally. Rather, she took it as a sign that she did good work on the show. "I think it's always more interesting when you rile people up and make them feel something. That's when you've done a good job," she added.
'Thirteen'

In the BBC III series Thirteen, Comer played the character of Ivy Moxam. Moxam, kidnapped at the age of 13, escaped her kidnapper after 13 years of being held captive. The character returns to her family where they all must deal with what has happened and try to move forward.

In an interview with The Sydney Morning Herald, Comer talked about her audition for the role.

"My only worry was that Ivy was originally 27 and for my auditions I had to have no make-up and look really dishevelled, and sometimes I've got a bit of a babyface if I haven't got make-up [on]. So I thought, 'Oh god, I've got no chance,'" Comer said.

The role came after playing "the other woman" in Doctor Foster and the popular teenager in My Mad Fat Diary. The role came along at the right time for Comer.

"That's exactly why I was so excited to do it," she said of Thirteen. "I think I was just at a stage where I was doing work that I loved, but I was just so hungry for something that would challenge me and take up all my energy and time, especially just to lead a show for the first time was insane and for it to be such a complex character. I was just at a point where I really needed to do that just to explore myself and be able to express so much."
'Lady Chatterley's Lover'

In 2015, Comer landed a role in the BBC One made-for-TV movie, Lady Chatterly's Lover. She played the character of Ivy Bolton.

The movie, based on the D.H. Lawrence novel of the same name centered around a woman who married a wealthy man who went off to war and came home with a life-changing injury. As a result, the woman began a scandalous affair with a former miner.

In addition to Comer, other cast members included Richard Madden, Holliday Grainger, and James Norton.
'The White Princess'

Adapted from the Philippa Gregory novel of the same name, The White Princess, was the follow-up to the series, The White Queen.
The show told the story of King Henry Tudor and his white princess, Elizabeth of York, played by Comer. Princess Elizabeth was required to marry King Henry Tudor to join the two households but the princess and her mother had plans to take down the Tudor family from the inside.