Jodie Turner-Smith and Joshua Jackson Delivered Daughter at Home Because of 'Systemic Racism'
Actors Jodie Turner-Smith and Joshua Jackson recently welcomed a daughter to the world. It's the couple's first child together.
While every woman's pregnancy is different, Turner-Smith chose a rather non-traditional way to deliver her child. Let's take a closer look at how the two met and why they decided to deliver their daughter at home for a reason that may surprise you: systemic racism.
How Jodie Turner-Smith and Joshua Jackson met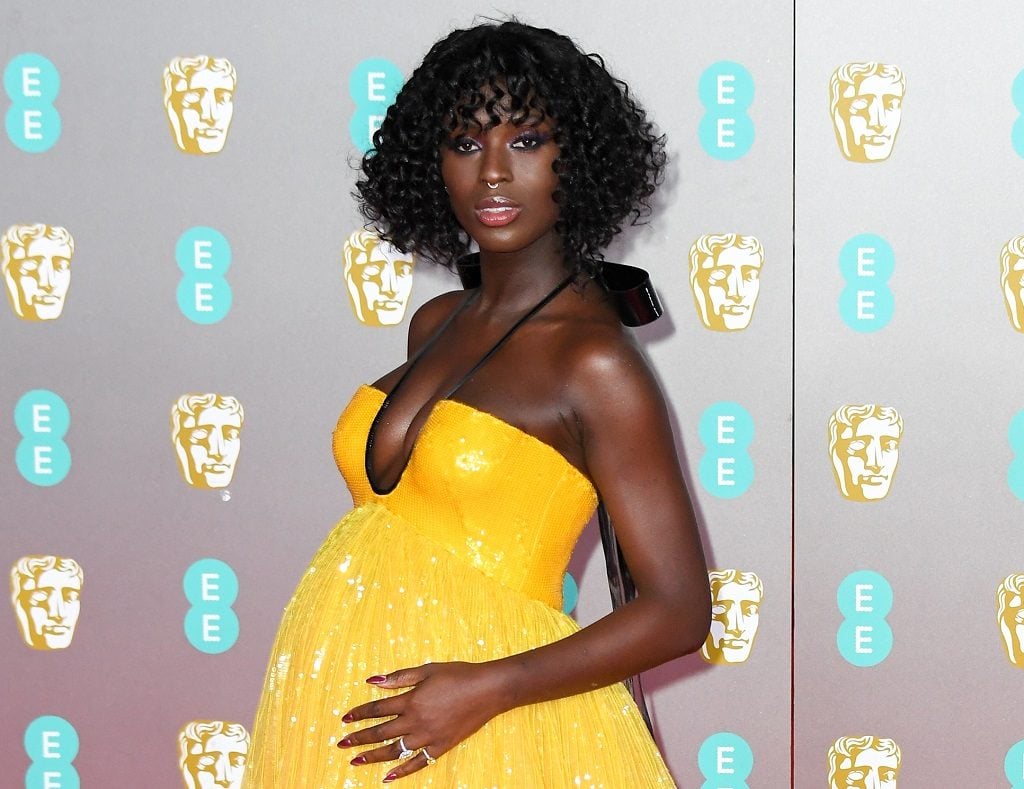 RELATED: Jodie Turner-Smith Tweets About Joshua Jackson in 'Little Fires Everywhere': 'Objectifying My Husband on the Internet Is My Kink'
Jackson has been on Hollywood's radar for years, starring in the Mighty Ducks' series in the 90s as well as Cruel Intentions. He skyrocketed to stardom as Pacey on the teen drama Dawson's Creek. Turner-Smith came to fame as one half of the starring duo in the film Queen & Slim.
US Weekly reported that the two met at Usher's 40th birthday party in 2018. A source told the magazine that the couple hit it off nearly immediately:
"They were all over each other…Super smitten and gazing into each other's eyes as they danced together their whole night."
The whirlwind romance continued, and only a year later the two found themselves tying the knot. People reported that in August 2019 the couple got their wedding license.
Prior to meeting Turner-Smith, Jackson had dated actor Diane Kruger for ten years. The couple showed up for the premiere to Queen & Slim both sporting new wedding bands.
Soon after they got married, the couple discovered that they were pregnant.
Jodie Turner-Smith's pregnancy
According to an interview Turner-Smith conducted with British Vogue for their current issue, she experienced lots of challenges with her pregnancy. Turner-Smith got pregnant just as Queen & Slim was premiering.
Then she dealt with two major issues our nation and the world are currently grappling with: the COVID-19 pandemic as well as the killing of George Floyd at the hands of a Minnesota policeman. She experienced some health issues but managed to shoot her first action film while pregnant.
It's certainly a trying time for everyone in this current climate, but it's apparent that Turner-Smith was looking at an especially challenging pregnancy due to her career and the external pressures facing society. Here's how she chose to deal with all of that.
Why Jodie Turner-Smith and Joshua Jackson decided to deliver their daughter at home
Turner-Smith and Jackson participated in a home birth delivery of their child. After three days in labor, she gave birth to a healthy baby daughter. But why did the couple opt for a less conventional delivery method? Turner-Smith said that the reason for their decision was systemic racism:
"We had already decided on a home birth because of concerns about negative birth outcomes for black women in America…According to the [CDC], the risk of pregnancy-related deaths is more than three times greater for black women than for white women, pointing, it seems to me, to systemic racism."
This wasn't a decision Turner-Smith made on her own. She had the full support of her husband, Jackson, who agreed that it was the right call for the couple:
"Both of us had watched our own mothers struggle to raise children without such support. Both of us were determined to create something different for ourselves…He kept saying to me, 'There's no part of this that I'm going to miss.' And there wasn't."
The call was an unconventional one to be sure, but it highlights the fact that delivering a child is a deeply personal decision. Every couple has the right to make it as they see fit. In the case of Jackson and Turner-Smith, they made a choice based on how they perceive social injustices and their impact on the delivery process.